Auditor General queries use of funds by Kakamega County Assembly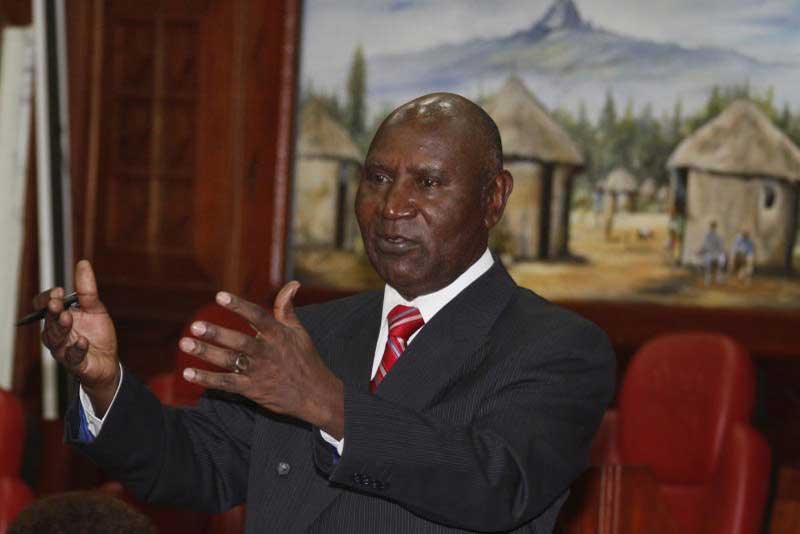 Kakamega County Assembly cannot account for millions of shillings out of the Sh899.9 million shillings it received for the year ending June 30, 2017, the Auditor General has said.
According to Edward Ouko, there were inaccuracies in financial statements submitted by the county assembly.
Mr Ouko, in his latest report, questioned how the county assembly went ahead to pay staff on duty away from their work stations a whopping Sh44,933,594 in per diem allowances directly without necessary documentation to support the expenditure as required by law.
There is also unreconciled difference of Sh1,423,352 bank balance at Co-operative Bank, according to the report.
"The management provided schedules totalling Sh380,885,462 for use of goods and services, which is not in agreement with the financial statements figure of Sh388,909,081 resulting in an unsupported expenditure of Sh8,023,619," stated Ouko in the report.
The Auditor General wants the county accounting officers to explain why they procured bottled water at a price more than what is recommended by the Oversight Authority Market Price Index 2016 in Kakamega and its environs.
According to Ouko, 12 local suppliers were paid Sh5,404,248 for provision of 500ml bottled water at a unit price of Sh50 instead of Sh32.
"Also, it was noted that all the merchants involved in the transactions were not registered for Value Added Tax," shows the report.
Patrick Kwamessar, the assembly's accounting officer, had indicated that they received Sh899.9 million and spent the entire budget on personnel emoluments and operations and maintenance.
According to Mr Kwamessar, lack of capacity by MCAs to interpret policy documents, political interference in policy issues and slow disbursement of funds remain a major challenge.
Audit query surrounds circumstances under which the accounting officers paid Sh12,625,112 in tax penalties to Kenya Revenue Authority out of the Sh252, 818,911 earmarked for daily allowance.
"No explanation was provided for non-compliance with the tax regulations," said Ouko in the report.
Besides, there were no documentary evidence showing how funds were re-allocated from approved budget programmes to pay for the tax penalty.