Bungoma tops again on underage pupils, some aged 12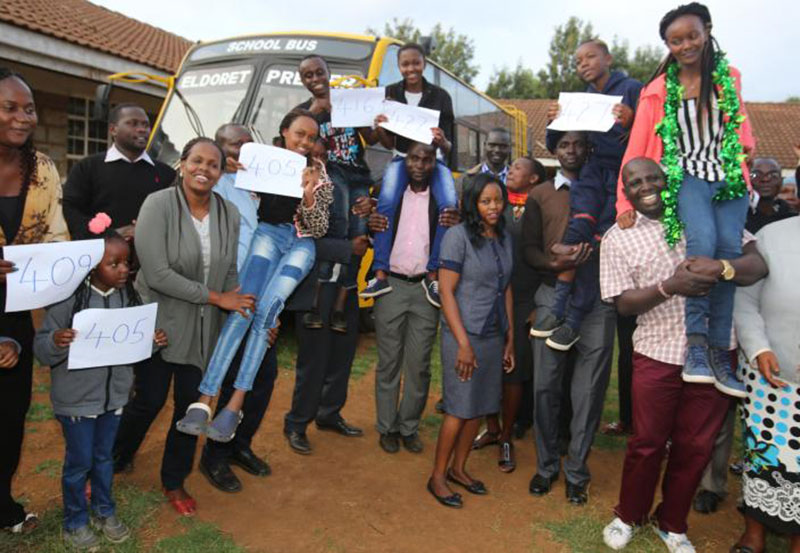 Bungoma County had the highest number of underage candidates in the just released Kenya Certificate of Primary Education examination results.
According to the breakdown from the Education ministry, 15,747 candidates who sat the 2018 examinations were 12 years old. Ideally, KCPE candidates should be aged 14.
This means they joined Standard One aged five years.
By the time they will be writing their Kenya Certificate of Secondary Education (KCSE) examinations the candidates will be two years shy of 18, the age of majority.
And if they join college or universities immediately they finish secondary education, and the economy is good, they may land a job much earlier than their age mates.
Of the 47 counties, Bungoma had 1,652 candidates aged 12, while Lamu had the least at 26.
In last year's examinations, Bungoma also had the highest number of young candidates at 1,570.
However, the total number of candidates in this age group reduced to 15,747 from 16,021 in this year's examinations.
A majority of the 2018 candidates, translating to 411,059, were aged 15 and 16. Some 125,502 candidates were aged 17 and 18, while 32,512 were 19 and above.
Some 323,559 candidates were aged 14, while 152,329 were aged 13.
Turkana County had the highest number of overage candidates at 3,470 while Isiolo had the least at 63.
Of the 47 counties, Tharaka Nithi maintained its tyranny of numbers with the most candidates at 59,952. Lamu had the least at 2,994.