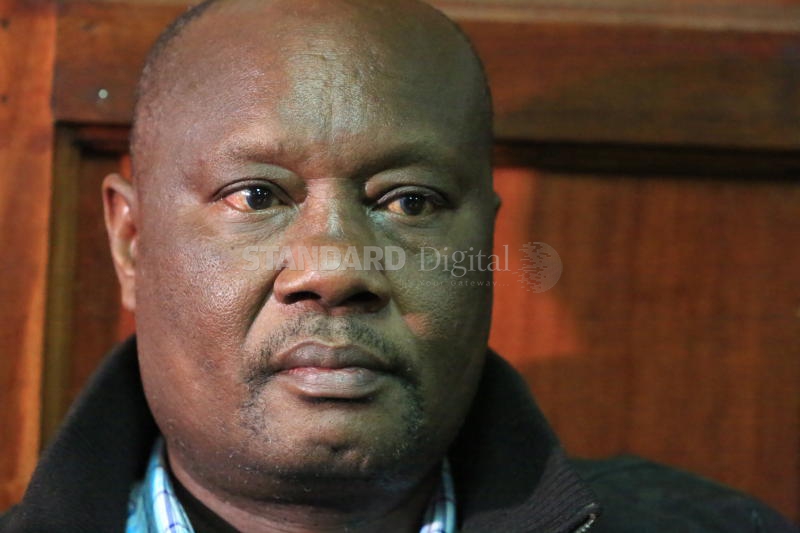 Governor Sospeter Ojaamong has asked MCAs to refund over Sh7 million they received last week before a five-day retreat in Kisumu that aborted.
Ojaamong had called for a meeting with Ward Representatives at Tom Mboya Labour College in Kisumu to discuss among other things County integrated development plan (CIDP), supplementary budget, universal health care, revenue collection and implementation of key projects in the county.
However, the meeting aborted the first day when the MCAs walked on Ojaamong protesting that the county boss had scrapped the Ward Development Fund (WDF) and banned launch of new projects in wards.
"How will the money be accounted for because it is in public domain and Controller of Budget knows very well that the meeting aborted and everyone left for home," said Ojaamong.
Ojaamong disclosed yesterday that he and members of his executive had already returned the money they had been given before they left for the meeting with MCAs last Wednesday.
Read More
"The meeting was aimed at discussing thing that will benefit members of public but MCAs decided to walk out in protest, there is every reason to demand refund of the money to the county treasury and be used in other development projects," said Ojaamong.
The Standard established that each MCA pocketed Sh14, 000 as per diem for five days. Ojaamong and MCAs have been at loggerheads since the governor announced that there will be no Ward Fund, new projects should not be launched and the outstanding Sh1.3billion is settled.
The MCAs are reportedly planning to have a special meeting on Tuesday. Move to freeze new projects has not gone down with elected MCAs.
Nambale Township MCA Mwajuma Toloi said it was unfair for the governor to freeze new projects now. "It is wrong for the executive to ban launch of new projects when our electorate are demanding a lot from us in terms of developments," said Ms Toloi.
"We want implementation status of every project to know how much was allocated for the project and at the time it stalled, how much had been paid to the contractor," said Toloi.
A nominated MCA said," It is a matter of do or die for the elected MCAs. Once the governor said that projects worth Sh25million will be carried out in every ward, they started receiving some commission from the contractors so the ban on new projects caught them flatfooted that is why they are angry."