Uganda's tax man calls for harmonization of taxes with Kenya to stop smuggling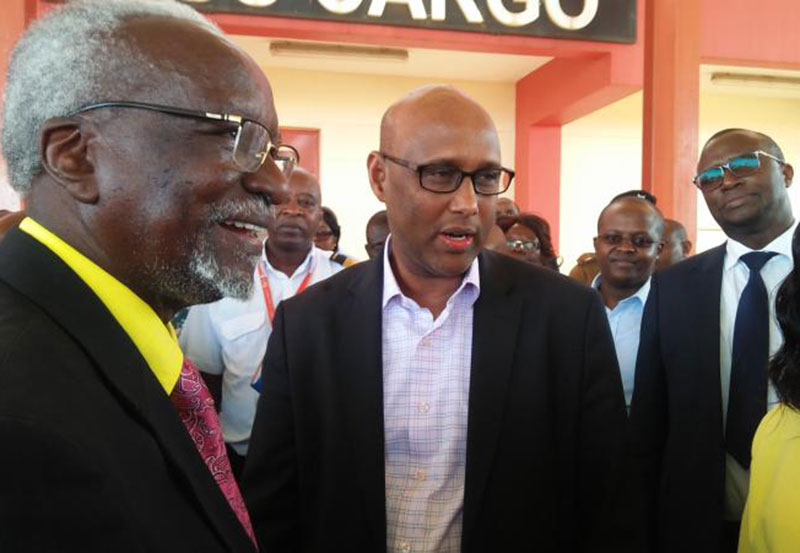 The Uganda Revenue Authority (URA) has called for harmonisation of taxes between Kenya and Uganda to end rampant smuggling.
James Malinzi, the URA boss, said wide tax disparities between the two countries were encouraging smuggling.
Speaking at a stakeholders' meeting in Busia yesterday, Mr Malinzi said Kenyan traders were attracted by lower-priced Ugandan goods.
The meeting was also attended by East African Community (EAC) Cabinet Secretary Adan Mohamed and his Ugandan counterpart Alhajj Kirunda.
"The Kenyan and Ugandan ministers for EAC should sit down and agree to harmonise taxes imposed on goods in both countries," said Mr Malinzi.
Many Kenyans regularly cross the border to shop for cereals, sugar, eggs, cosmetics, fuel, milk and fruits, among other items.
Goods intercepted
Malinzi also wondered why the Kenya Bureau of Standards (Kebs) declared some goods intercepted en route to the country as sub-standard, yet tests conducted by the Uganda National Bureau of Standards (UNBS) determined they were safe for human use.
"What is unfit for use in Uganda is unfit for Kenya. But here is a case where UNBS has tested something and given it a clean bill of health but once it gets into Kenya, Kebs says it is not safe for public use."
He noted there were many non-gazetted markets on the Kenya-Uganda border that encouraged illegal trade.
Mr Mohammed said goods manufactured in East Africa were free to move from either of the countries without paying tax.
"If goods are manufactured in Uganda and enter Kenya, no taxes should be paid to customs and vice-versa," Mohammed said.
The CS however said citizens of the EAC states who imported goods from outside Africa to sell in Kenya or Uganda must pay taxes.
To fight drought, involve communities
According to the latest information from the Meteorological Department, rainfall will be poorly distributed in April, May and June, and this will have a serious impact on agriculture