Police sell impounded lorry as unclaimed property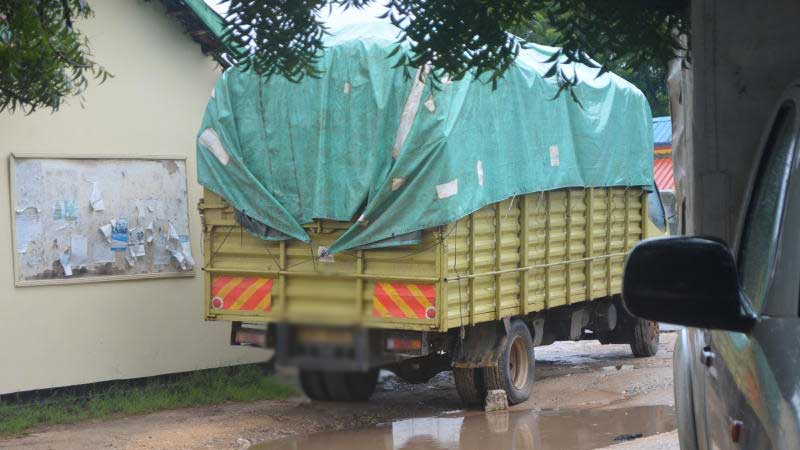 A vehicle that mysteriously disappeared from a parking yard at Kakamega Police station in June was auctioned, a detective told court yesterday.
In a sworn affidavit, Detective Geoffrey Mwela attached to the Directorate of Criminal Investigations (DCI) said that the vehicle was among 29 others auctioned in a public auction by Pave Auctioneers.
The Regional Criminal Investigations Officer (RCIO), who had been summoned to appear in court and explain the whereabouts of the Mitsubishi lorry however failed to do so.
This confirmed the speculation by the complainant, Bilha Namalwa that her vehicle which had been held for allegedly having double registration was indeed auctioned without her knowledge.
"I am informed by the Officer in Charge of Kakamega Police Station, Mr Mohammed Godana that the said motor vehicle was sold on May 16 by way of public auction. The said sale was conducted by Pave Auctioneers after proclamation and an advertisement," read part of Mr Mwela's affidavit.
He annexed a court order said to have been issued by former Deputy Registrar at Kakamega Law Courts, one Benson Khapoya.
The vehicle is said to have had a double registration with another in Mombasa though no criminal charge had been preferred against the claimant who has the original log book.
Ms Namalwa, a nurse at the Kakamega County General Hospital moved to court on May 10 lamenting that her lorry, which was impounded by the police at her compound had overstayed at the police with no one being charged with criminal offence.
"In the month of June 2017, County CID officers impounded, confiscated and took the said motor vehicle to Kakamega Police Station parking yard and booked it in the Occurrence Book (OB) but the material of the investigations were not disclosed," she swears.
She adds, "I was told to surrender the ownership documents after I produced the original log book. I was then told to give the officers time to conduct and conclude investigations which I obliged. In December 2017, I requested to have the lorry back to no avail."
She says it is procedural and unconstitutional for the police to seize and dispose off her property without her consent in the guise of unclaimed property.
"On the material day, on my way to work, I noticed that my lorry was missing at its usual place of parking. While at the station, I found officials from Pave Auctioneers selling by way of auction of all those motor vehicles christened as unclaimed properties and I got apprehensive that my lorry may have been sold as unclaimed," Namalwa swears.
Kakamega Principal Magistrate Hazel Wandere has given Namalwa's lawyer, Innocent Ondieki, a day to file a replying affidavit to the one the detectives filed.
"The RCIO has been absconding court severally and we pray that this court issues warrants of arrest to be executed by the Director of Criminal Investigations, George Kinoti," said Mr Ondieki.
The matter will be mentioned today.