Atwoli threatens to name and shame MPs involved in sugar scam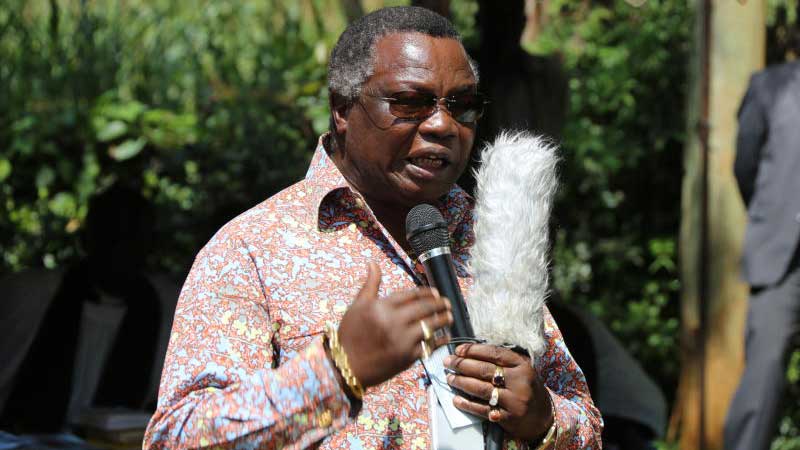 Central Organization of Trade Unions (COTU) has vowed to name and shame legislators allegedly involved in cheap sugar smuggling scam.
Atwoli said he will lay a list of the names of the lawmakers next week at COTU headquarters in Nairobi.
Addressing mourners at a funeral in Khwisero sub-county, Atwoli claimed that sugar cartels are well connected individuals working in cahoots with country's top elite.
He said sugar barons find it easy to smuggle cheap imports duty-free sugar into the country due to the extensive network they have established over years.
"The thriving of these cartels has been heavily dependent on their rich political connections, which this Government must take decisive action against and dismantle," he said.
He asked President Uhuru Kenyatta to move with speed and support cabinet secretary for Interior Alfred Matiang'i arrest the cartels involved.
"President Uhuru Kenyatta must crack the whip to end the sugar smuggling menace. It is absurd that the cartels are now hell-bent on driving hundreds of Kenyans out of employment and stifling the entire sugar industry by killing our local industries so that they can continue dumping cheap sugar in the country."
Atwoli regretted that workers as well as cane growers whose livelihoods heavily depend on the industry have been hit hard by the unfortunate happenings.
"Our people are dying because of contraband sugar which is putting their lives at risk. The companies involved in the scam must be closed and the leaders jailed," he said.
He said cheap sugar has led to collapse of many industries and is contributing to rise in cancer cases.
"I have a list of principal suspects who smuggle contraband sugar and Iam ready to release their names. All sugar barons are well known to the government and they must be arrested and workers audited on how they acquired their wealth" he said.