Distraught mother wants government to trace son who joined Al-Shabaab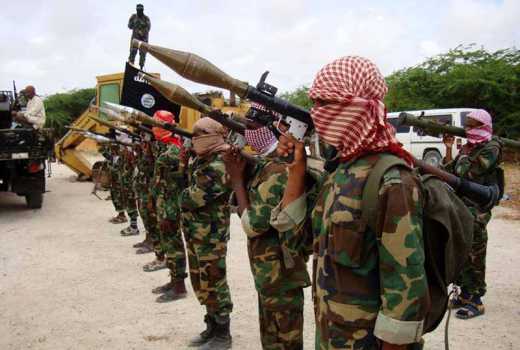 A family is appealing for help to return son back home after he called to say he had joined the Al Shabaab.
Sarah Khalamwa from Mwambuli village in Lugari sub-county claims her 19-year-old son called last weekend to inform her that he had crossed over to Somalia and joined the militia group.
"I could not believe my ears when he told me that he had already signed a contract with the Al Shabaab, and that he would not be coming home anytime soon," the mother of five told journalists at her home.
According to the woman, her son left home for Nairobi last February in search of a job.
He later informed the family that he had landed a farmhand's job in Westlands, Nairobi.
"He would send me some cash for upkeep until he broke the news that he had joined the group," she said.
Frantic calls
The family has been making frantic efforts to reach their son in the last one week. Then he was not reachable again.
"Now our calls are going unanswered," said the mother.
They now fear their son, who they describe as responsible and disciplined, may have been radicalised before recruitment.
Before calls to his phone went unanswered, his elder brothers had tried to talk him out of the idea of joining the terrorist group.
The family now wants security agencies to help track down and return him back home.
"We are worried about his safety. It is possible Al Shabaab might have taken advantage of his young age to lure him into joining the group," she said.
The family is optimistic the Kenya Defence Forces currently deployed to fight the militants in Somalia can trace and return the youth home.
"I have struggled to raise him, I hope the Government will hear me and come to my aid," said his mother.