Child labour, illicit brews to blame for low form one turnout in Western Kenya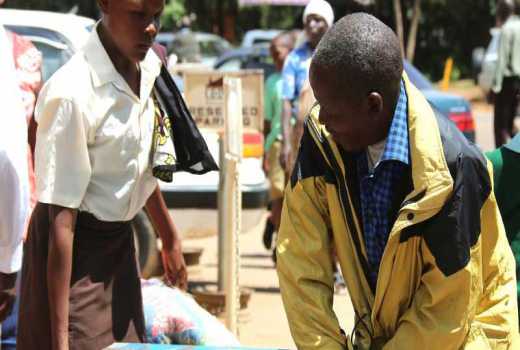 Western Kenya leaders have raised the red flag over low enrollment of form one students in local schools.
Western Regional Coordinator Mongo Chimwaga said the worst enrollment rate has been witnessed this year, with some areas recording a paltry 40 per cent.
Mt Elgon in Bungoma County is among worst hit areas, with 60 per cent of students admitted to form one yet to report to their schools.
"The poor turn up is worrying. Local leaders and other actors must intervene and ensure students who sat KCPE examinations last year secure a place in form one," said Mr Chimwaga.
He said students who got admission to join form one need to be assisted to report to the schools they were admitted to and has asked chiefs and local education officials to ensure the issue is taken seriously.
"In Mount Elgon, students prefer engaging in activities that will earn them money at the expense of education. That we cannot allow," he said.
Chimwaga has directed education officials to report child labour, which according to him, has contributed to the low enrollment.
He said brewing and consuming of illicit brews in Bungoma and Busia could have contributed to the problem. "We saw an upsurge in illicit brews in those counties immediately after the election. We will launch a crackdown again targeting those behind it," he said.
Alcoholic products were among several other contraband goods destroyed in Busia early this week by authorities.
Chimwaga further said Ugandan spirits are being smuggled into the country by unscrupulous individuals and are being sold to students in some areas.
"We are in discussion with officials from Busia and Bungoma on how to ensure the porous border is protected and illegal routes used by smugglers of contraband goods sealed off. Those engaging in the illegal business will be arrested and arraigned in court," he said.
To fight drought, involve communities
According to the latest information from the Meteorological Department, rainfall will be poorly distributed in April, May and June, and this will have a serious impact on agriculture