Key witness turns up in court too drunk to testify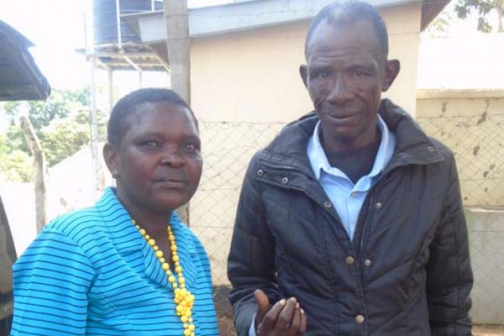 A widow whose two cousins are fighting to inherit turned up too drunk in court yesterday to testify in a case in which one of the men is accused of assaulting the other.
The prosecutor was forced to ask for another day to present the key witness, Rose Abwona, 45, who was ruled "too drunk to make it to the witness dock".
Prosecution counsel Joan Tarus had a difficult time convincing the court to give the inebriated witness another date to testify.
Hard still, Tarus had to convince magistrate Felix Makoyo that Abwona, 45, was drunk.
"Today I had on record two prosecution witnesses Rose Abwona and her daughter aged 14," said Tarus.
"But I am sorry your honour, I cannot present the first witness to testify because she is inebriated and can't give sober testimony."
The statement caused giggles in the packed courtroom.
When the witness was taken inside the court, a few basic including, "what is your name?" prompted the court to rule that she would testify another day.
Abwona was married to the late Alfred Mukhobi and in 2010 she married Alex Alusa, 69, a cousin of her late husband.
But the brother to the late husband, Henry Mukhobi, believed he was rightly placed to inherit Abwona but the community prevailed upon him to let go.
This angered Mukhobi who allegedly assaulted Alusa and caused him bodily harm.