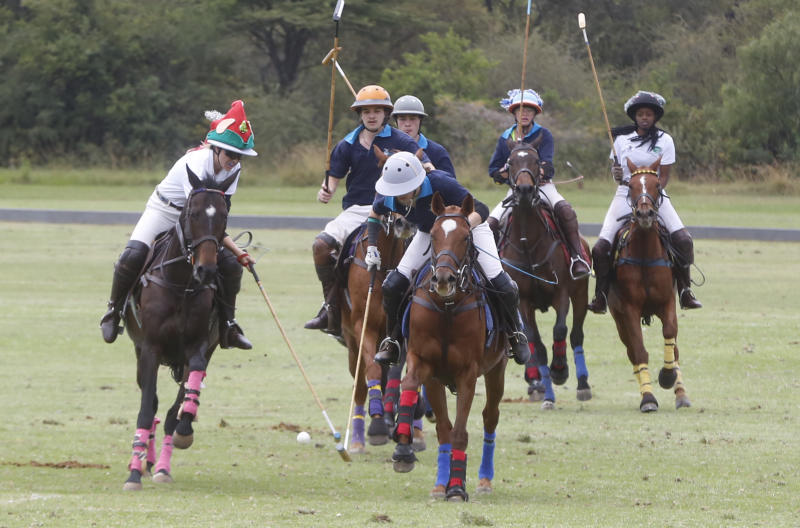 Jadini Nzomo once again inspired Ultimate Team 24:7 to a 4-2 victory as the Davis Cup started at Nairobi Polo Club on Saturday.
After some spirited efforts in the first chukka, Jadini broke the deadlock in the first chukka after a good run on the right hand side of the pitch.
Jadini's teammate Izzy Stichbury made it 2-0 at the end of the second chukka as they forced their opponents to defence playing in all the four chukkas.
With a change in ponnies in the third chukka, Team 24:7 came back a more rejuvenated side pushing their opponents to the final limit, which yielded two goals that made the score sheet stand at 2-2 at the end of that chukka.
It was handicap 0.5 Phyllipa Gulden and handicap 0 Fredd Kambo who scored the two goals for 24:7 in the third chukka.
Two final goals in the last chukka by Jadini and Rowena Stichbury dashed 24:7's comeback hopes as Ultimate outplayed them in the fourth chukka.
Ultimate take on Tusker Malt this morning in their second match of the senior competition. In the Subsidiary Championships, Tusker Lager and Classic FM settled for a one all draw in a tough four chukka match.
Both goals came in the first chukka with the final three chukkas.