Garissa: Paradise or hell?
By Thorn Mulli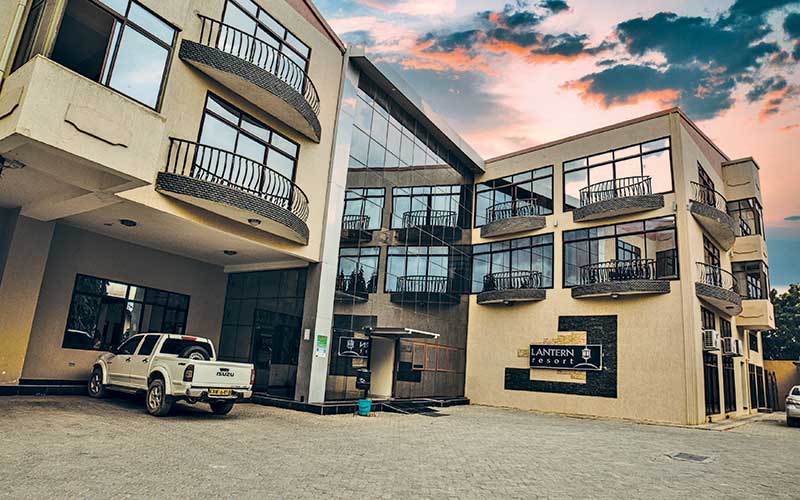 I am sprawled on a four-poster bed relishing the most alluring gold sunlight flooding the room. I cannot get over how roomy this chamber is. In my thoughts, as I fixate on the high roof, a plausible reason forms. This being a warm destination, the ensuing balminess would unbearable if the walls were closed in. So warm is the weather here that duvets would be as impractical as trying to draw soup from stone. Bedsheets suffice. For one with trouble sleeping with the air conditioner on, the roominess ensures a comfortable night.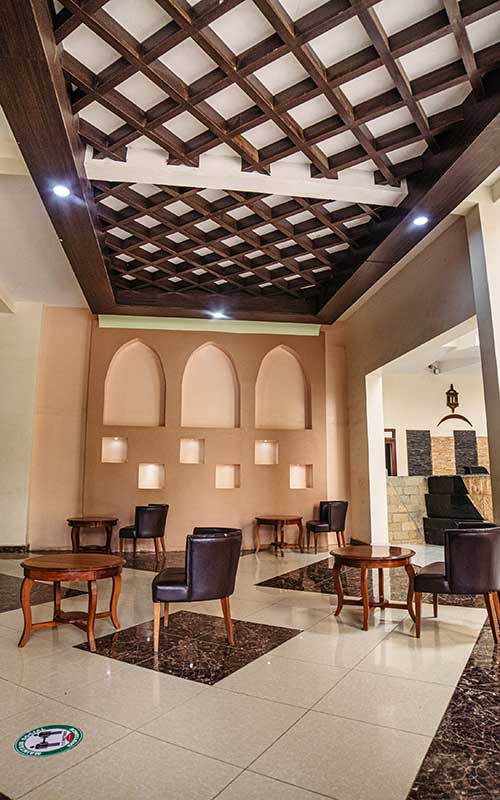 As I admire the space peppered with Arabian influence, my mind wanders to how reputations can be deceiving. I reminisce on the first time I met a celebrity whom everyone had painted as snotty only to find her modest to a fault. Turns out, she had been speciously judged based on one out-of-context incident. Some destinations have the unfortunate task of disrobing a tainted reputation. This feeling was buttressed by this destination that was not living up to its bad name. A majority of the world consider it the belly of hell yet barely 15 years ago, it was ranked as one of Kenya's safest districts. Well, that was until, in one fell swoop, a horrifying incident earned it a grimy reputation. Now, the most popular question on most lips, including internet streets, is how safe the town is.
Why it does not deserve its bad name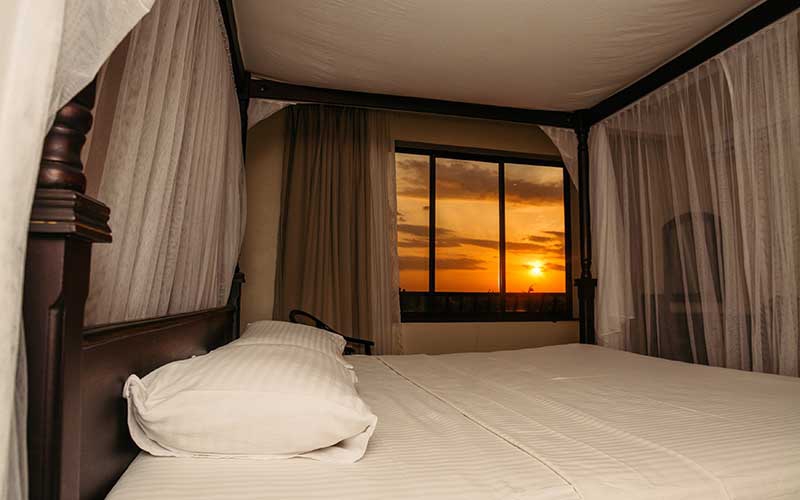 Yet here I was, in what can easily be a five star hotel, paying Sh, 4500, in a destination that if well harnessed would give traditional holiday destinations a run for their money. 16 hours earlier, I had arrived in Garissa through Mwingi and Thika from Nairobi. In all honesty, my expectations had been very low. I expected a glorified hamlet overrun by radical elements. I have never been more wrong in my assessment. As it turned out, Garissa is a busy metropolis that has welcomed people from different extractions warmly. Here the phrase 'people fear what they don't understand and hate what they can't conquer' finds meaning. I dare say that we have branded this town erroneously. While Cushites, who many wrongly profile as terrorists, make the bulk of the population, a sizeable Bantu and Nilotic population call this place home too. To these groupings, Garissa is the land of peace and opportunity.
Unexpected agricultural success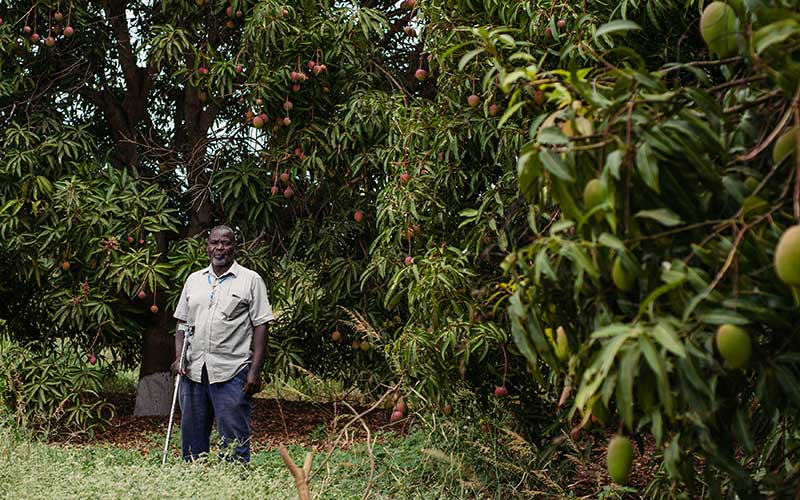 After breaking fast, I sought to sightsee. At the main stop area, foodstuff was being offloaded from trucks. Garissa, having semi-arid climate, depends on perishable nourishment from other counties, notably Kiambu. Let that not fool you on the state of its food security. Garissa cattle producers have a significant impact on the world beef trade. While that was not news, that Garissa is an agro-tourism stop triggered interest. The most obvious feature as you get into the county headquarters is Tana River, Kenya's longest river and the lifeline of this territory. On this morning, we spotted bare-chested anglers whom my guide intimated to be members of smallest tribes in Kenya, the Malakote who speak Kiwilwana. Barely numbering 20,000, the Malakote are an agricultural people living along the river. Their livelihood is fishing and bee-keeping.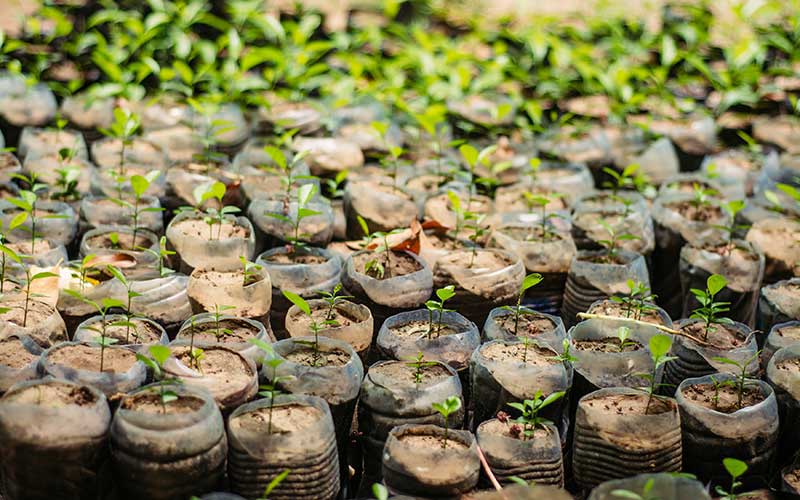 Our journey's end was Maendeleo Farm located on the western side, barely two kilometres from the CBD. Part of the Galbet Scheme, this farm started in 1983 is a living example demonstrating the potential the 894,000 hectares of arable land Garissa boasts of. The farm's manager Michael Ogolla, a crop production specialist whose experience goes back to colonial days, was gracious enough to give us a tour. Trained in Embu, Bwana Ogolla was first posted to Sololo, Marsabit in the then North Eastern province in 1973 before settling in Garissa.
Initially bent on animal husbandry, Maendeleo Farm is currently concentrating on citrus, papaws, kales, tomatoes, sweet and watermelon cultivation. Their champion produce, however, is mangoes. Relying on canal irrigation, Maendeleo Farm produces 12 varieties of mangoes including Ngowe, Dodo and Boribo while exotic varieties are Apples, Kent, Tommy Atkins, Van Dyke, Haden and Kenstone. Battling heat that makes the fruit abort, disease and pests, the farm manages a heist of at least 120 tonnes every season. This is in the backdrop of an invasive Prosopis juliflora (Mathenge Tree) plant that has narrowed the Tana River as well as insistent siltation that prevents proper flow causes flooding. I will not even delve into opening of dams' floodgates upstream that causes perennial flooding.
"If only the water could be diverted to neighbouring arid regions with arable soils," Ogolla says.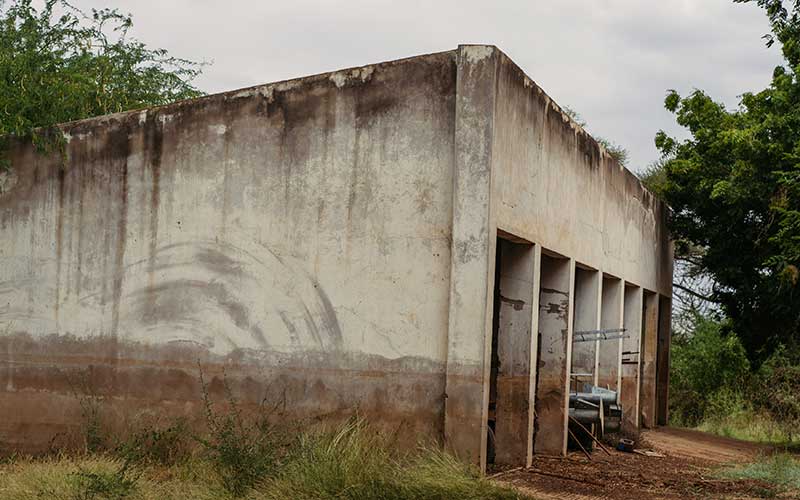 Despite the stacked odds, the rich soils of this eco-friendly farm help meet the stringent European market conditions where most of the fruit is sent to. Mangoes have two harvest seasons in a year and picking is done using hooks and nets with the expert pickers taking care not to bruise the green gold. When lower prices draw the intermediaries to other mango-growing regions, the remaining harvest undergoes value addition; the mangoes are dried and ground into powder or processed into mango chips.
I gate-crashed a wedding and drank camel milk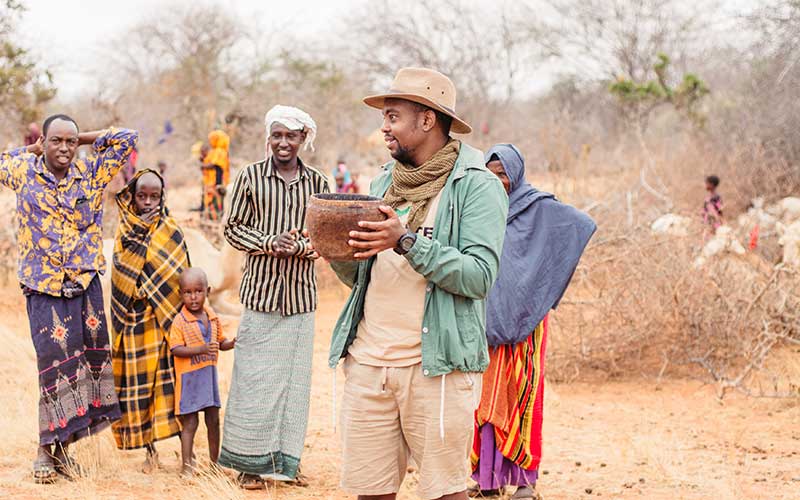 After the detailed farm tour, I was itching for a cultural entanglement but first up was a culinary journey and I was treated to a true taste of the Horn of Africa. There is a big chance that you have tried Somali cuisine given the mushrooming of Somali restaurants in Nairobi. As is with most cultural experiences, however, an authentic immersion slaps different. I am still fantasising about the finger-licking nyirinyiri (lean camel meat preserved in oil) and arosto (fried goat) paired with eggless pancake bread that I enjoyed. Moreover, as you might know, the Somali like to test diners with their meal portions and it is remarkable how trim most Somalis remain with that diet. All this, of course, is washed downed with king-sized camel milk milkshake.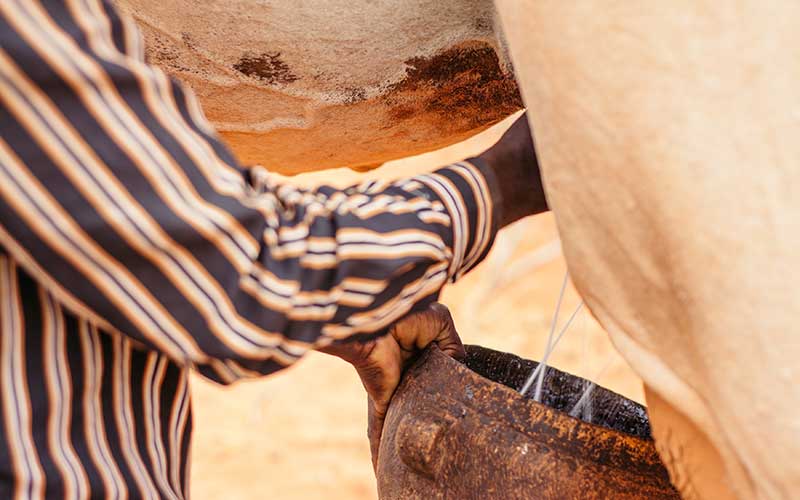 Speaking of camels, my hosts who run the 64-room Lantern Resort set up an unforgettable visit to a camel market as well as one to a Somali manyatta. On this day, I downed a few unpasteurised mouthfuls of this low cholesterol liquid whose medicinal qualities, including reducing autism in children, are extolled. I had been warned that there was a chance of gut flushing, but it seems all the mercury we are fed in the city made me immune.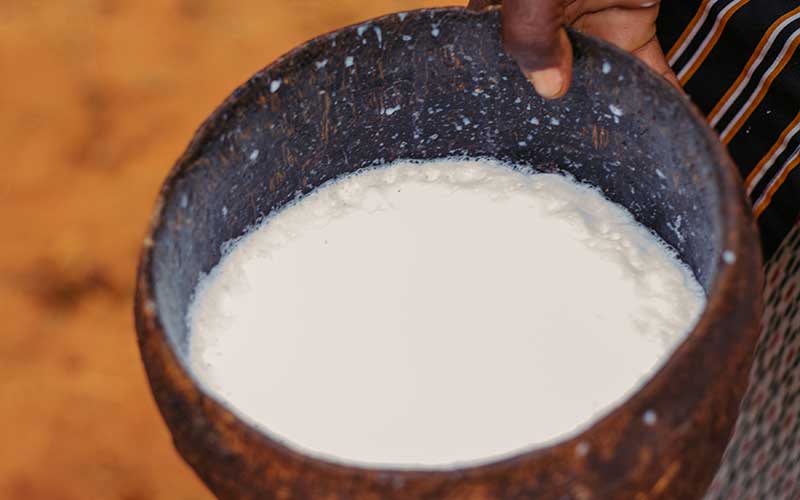 I regret not making time to see the 'world's most endangered antelope', the hirola. This medium-sized antelope is under siege. Kenya Wildlife Service reported that its population has declined from roughly 16,000 in the 1970s to an estimated 400 or 500 today. Thankfully, with souls like Dr Abdullahi Hussein Ali, who founded the Hirola Conservation Programme, the war to prevent the species from becoming extinct might be won.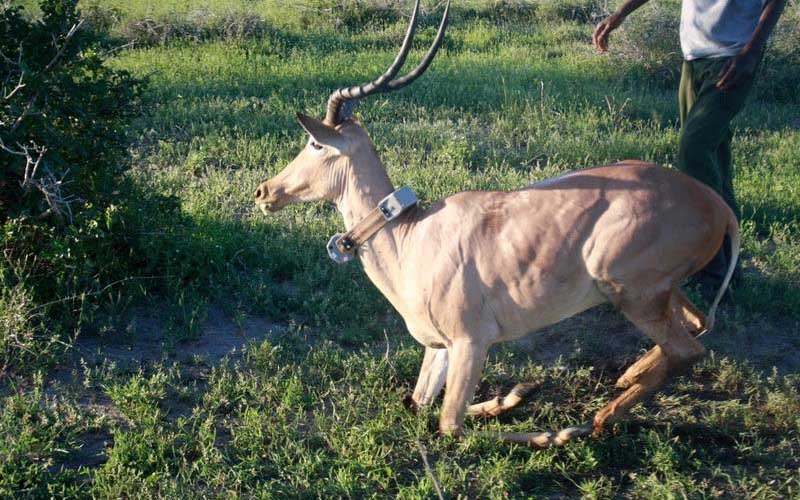 In place of the hirola, I opted for what would be a goose chase of the equally elusive white giraffes of Garissa. One of my team members must have forgotten their morning prayers because the gods of the north did not bequeath my wish. I was, nonetheless, content with seeing reticulated giraffe that the community takes good care of. On the way to the community conservancy, a rare Black Bellied Bustard and a Lesser Kudu ghosted by.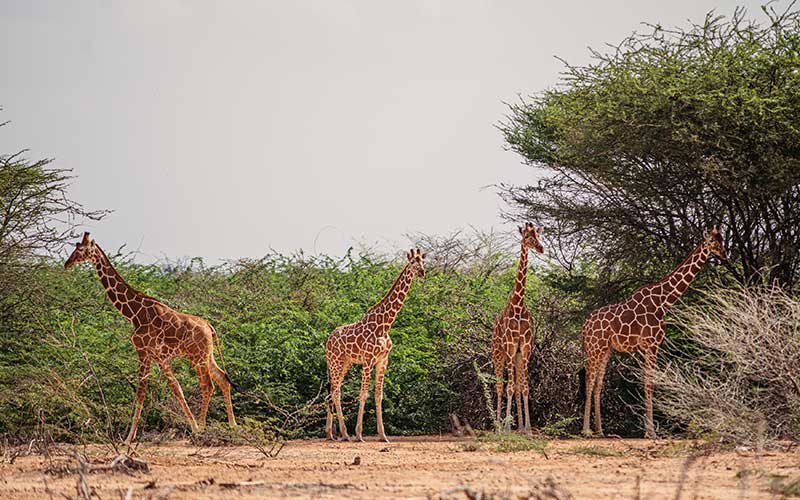 As the sun fell, we joined a pulsating game of football in one of the three arena soccer pitches. Football is the number one sport here and with the main stadium 'eaten' up by floods and Mathenge Tree, the indoor pitches are big deal. Just as I was catching my breath, my guide asked if I was up for a Somali wedding experience. An overwhelming yes saw us crash the hooting convoy through 'bulas' for that is what residential areas in Garissa are called. Traditional Somali weddings have various ceremonies with the two main parts being nikah, the ceremony, and aroos, the party afterward. We were on course for the latter celebration before a flat tire cut our trip short. Heavy hearts received relief at a camel milk duka. As fate would have it, this was not the only wedding ceremony I would crash. Before departure the next morning, I joined a party at my hotel where the men from the two families and their friends partook a traditional meal of rice and meat after a formal, albeit brief, Islamic wedding.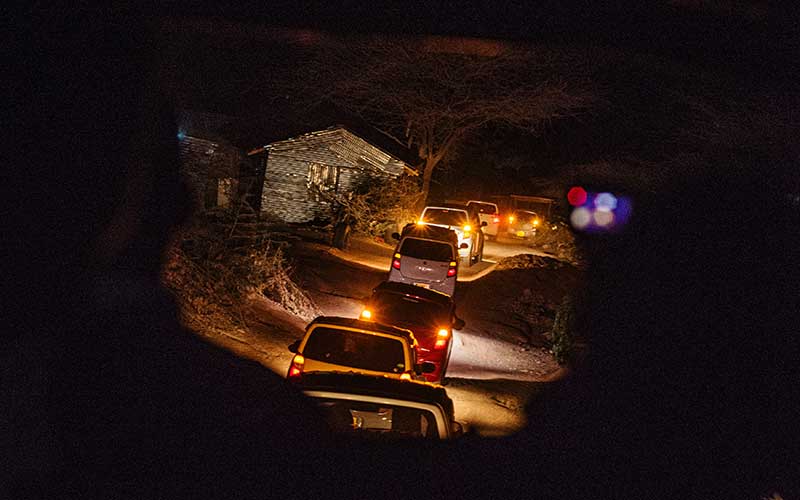 Like all great trips, mine was not without incident. While returning from the manyatta, the underlying security reality was slapped back after an encounter with the disciplined forces at Monika Barracks. Turns out that our choice of vehicle is liked by our grenade-strapping friends further north. Two vices I did not expect on this enlightening visit was the insistent litter and a vibrant red light district.