Agency: Charge police who circulated nude photos
COUNTIES
A child-rights agency wants Inspector General of Police Joseph Boinnet to publicly name and shame all police officers who took and posted nude pictures of one of the students who were reportedly caught with drugs.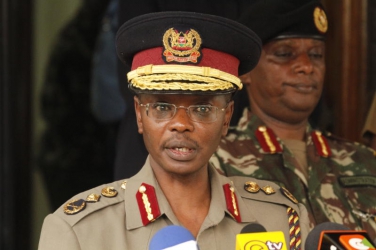 By Nanjinia Wamuswa | 6 years ago
CROATIA: Team snubs media over nude photos
Croatia team will not talk to the media again after some newspapers published nude photos of their players.
Robin Toskin | 7 years ago
Janet Kirina: I wasn't naked
After Janet Kirina aka Nariki's, arguably suggestive photos leaked to the media on Monday, the actress and film producer threw in a defence explaining that she wasn't naked as many may have assumed.
FM | 8 years ago
Prince Harry photos: Palace drops complaint
Prince Harry will not pursue a complaint with the Press Complaints Commission (PCC) over the publication of photographs of him naked in Las Vegas, St James's Palace has said.
- | 9 years ago