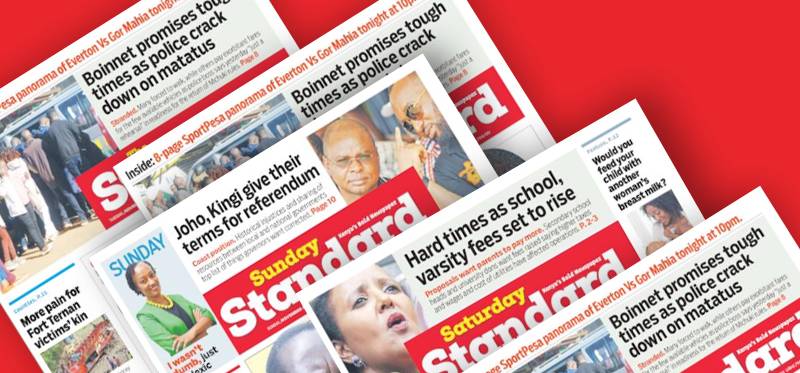 By Brian George | 2 years ago
Would you marry a single mother?
Many women think being married is pain in the neck, but forget that single parenthood is a worse nightmare and getting a mate near impossible, especially if you are the mother of one or two boys, writes Linda Keya.
By LINDA KEYA | 8 years ago
Man dumped for ogling at 'Miss Tourism' beauties
A college student in Vihiga County who went gawking at contestants during the just concluded Miss Tourism beauty pageant at Sosa Cottages, Kisumu, should have thought of that old adage about better the bird in hand, than the one in the bush.
By ERIC LUNGAI | 8 years ago
Mum busts son in bar trading her stolen cock for beer
Residents of Kamuiru town in Kirinyaga central were recently treated to an entertaining spectacle, when an elderly woman stormed into a bar and caused a scene embarrassing his son whom she caught attempting to trade her stolen cock with frothy drinks.

By MURIMI MWANGI | 8 years ago

;