Mahakama Yashutumiwa
WANNABES
<object width="425" height="344"><param name="movie" value="http://www.youtube.com/v/lr-SjSCDTdM?hl=en&fs=1"></param><param name="allowFullScreen" value="true"></param><param name="allowscriptaccess" value="always"></param><embed src="http://www.youtube.com/v/lr-SjSCDTdM?hl=en&fs=1" type="application/x-shockwave-flash" allowscriptaccess="always" allowfullscreen="true" width="425" height="344"></embed></object>
Moi Awashutumu Kamati Ya Wataalamu
<object width="425" height="344"><param name="movie" value="http://www.youtube.com/v/xYC7dF4G3w0&hl=en&fs=1"></param><param name="allowFullScreen" value="true"></param><param name="allowscriptaccess" value="always"></param><embed src="http://www.youtube.com/v/xYC7dF4G3w0&hl=en&fs=1" type="application/x-shockwave-flash" allowscriptaccess="always" allowfullscreen="true" width="425" height="344"></embed></object>
Standard Group, Ashut and Fruity Schools Africa launches fruit tree planting initiative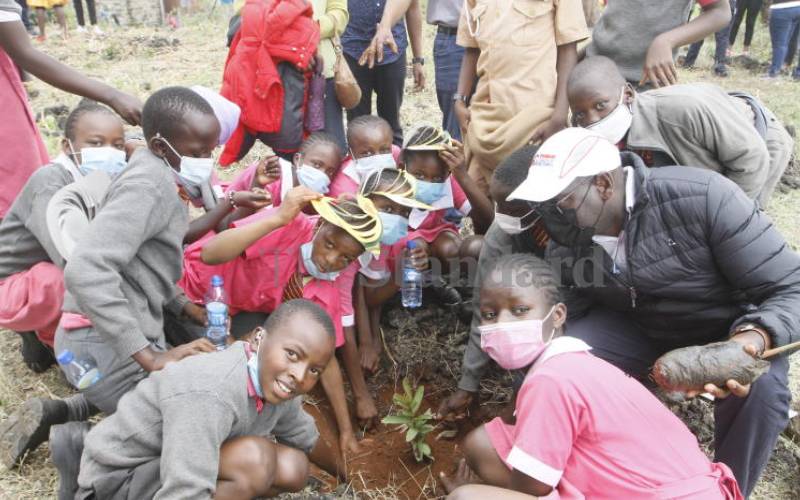 In the venture, a wide variety of grafted fruit trees planted in 337 primary and secondary schools within Nairobi County.
James Wanzala | 3 months ago
Millionaire guru's body kept in freezer as followers argue over whether he's dead or asleep
The body of one of India's wealthiest gurus has been kept in a FREEZER for six months - while his followers argue over whether he is dead or just "sleeping". Doctors say that Shri Ashutosh Maharaj, who is in his 70s and has a £100million fortune, suffered a fatal heart attack after complaining of chest pains in January.
Mirror | 7 years ago