By Mutua Ndonga | 5 years ago
Judges, CORD propose more time for presidential petition hearing
The three-minute long ruling of the presidential petition was pulsating and peculiar. And now the Judiciary and Opposition are united in defusing political tensions similar to those witnessed on March 30, 2013 when the Supreme Court upheld the election of Uhuru Kenyatta as Kenya's fourth President.
Oscar Obonyo | 6 years ago
Raila meets ODM delegates in Kakamega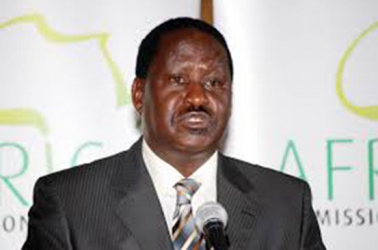 Coalition for Reforms and Democracy (CORD) leader Raila Odinga is currently in a closed door meeting with ODM delegates and officials from Bungoma, Kakamega, Busia and Vihiga counties.
Grace Wekesa | 7 years ago
Cord leaders hold talks with us secretary of state Kerry
Leaders of the Opposition Coalition for Reforms and Democracy (CORD) early today had "an outstanding discussion" with visiting US Secretary of State Mr John Kerry around a range of issues including national security, internal reforms, war on corruption, Somalia and regional stability, with particular focus on Burundi and South Sudan

Correspondence | 7 years ago

;