My hubby says I embarass him when I hang my underwear on the clothesline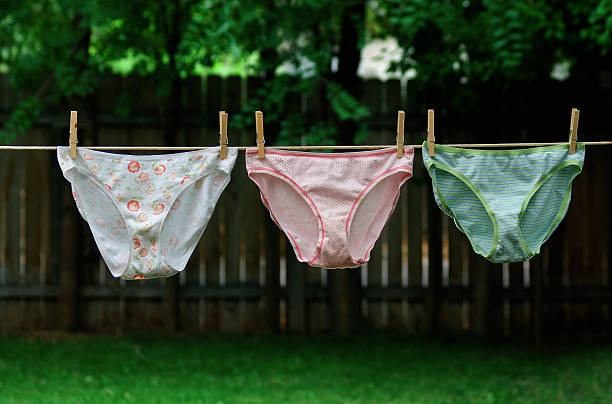 Dear Uncle Ted,
I got married three months ago. I love my husband and everything is fine, except that we keep quarrelling over silly things. For instance, my hubby insists that I shouldn't hang my underwear on the clothesline because it embarrasses him. He says it is wrong because all the men on the plot imagine which knickers I am wearing each time they see me. I honestly don't get the fuss because mum taught us to always to air our underwear in the sun. What should I do?
Rose
Sweetie, I don't know why your hubby is getting his knickers in a twist. He should be proud that you are being neighbourly and giving the men on the plot who are dying from dry spell something to dream about. But I would understand if the things you air are too large, too old, torn or hideously coloured, in which case he should be manly, collect all those rugs and use them to mop the floor! That would force you to go commando, which is not only healthy because of climate change and global warming, but would save water, which is becoming a terribly scarce resource. Okay, jokes aside, can you please stop entertaining the watchies on your plot? You can't insist on owning "private parts" while your knickers are the subject of gossip by kids, house helps, housewives and all the randy men in the estate!