It took losing a child and my health to turn back to God after abandoning religion- Pastor
TURNING POINT
By Jael Musumba | January 23rd 2022 | 4 min read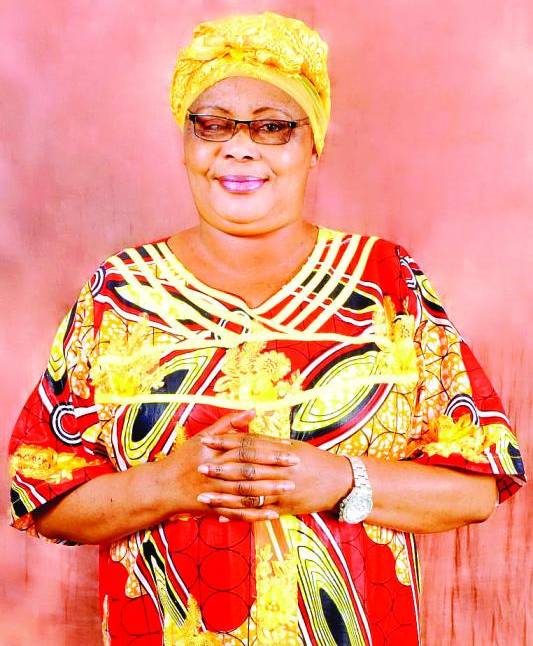 Pastor Passy Kahindo was born and raised in a Christian family but when her father ventured into politics, he quit religion and banished his family from being found anywhere near a church. She tells The Nairobian how she found her faith again.
Are you Kenyan or West African?
I was born and raised in Congo. My father was a politician in the country. Before joining politics, he was a preacher. I was privileged to live a good life as my dad had a good job but one thing that I missed out on was knowing the word of God.
But your father was a preacher before joining politics...
I couldn't tell what happened when he went into politics as he developed deep hate for Christianity. All I knew was that he never wanted his family to attend church or take part in anything related to religion.
When he quit, he completely got detached from God. Ironically, I was in a catholic school where praying was mandatory. When I joined class five, the school recommended that I get baptised as per the Catholic doctrines but this never happened.
When I was clearing my primary education the idea came up but it still didn't happen. My family changed completely, we never wanted anything to do with religion.
At what point did you change your mind?
When I settled down with the father of my kids, life was ok until I became expectant with our firstborn. Everyone was super excited for me as usual. My pregnancy was smooth but on my fifth month, while at home doing house chores, I slipped and fell. A few minutes later I started bleeding and I was rushed to the hospital.
The tests were conducted and they all showed that other than shock, the baby was safe. I was given some medication and discharged. Two days later at home, while resting in my room, I fell asleep and dreamt of my tummy being operated on for the baby's removal. When I woke up, I couldn't feel the baby while there was no sign of operation whatsoever. I wasn't in pain or bleeding.
I informed my husband and I was again rushed back to the hospital for a checkup. At the hospital, when a scan was conducted again, it confirmed my worst worry that indeed the fetus was missing. They recommended a series of tests that gave us similar results - there was no baby in my tummy or even signs of miscarriage.
Surprised with the outcome, one of the doctors' who was a bit elderly advised my husband to seek help from spiritual doctors (witchdoctors) claiming that my situation was beyond them.
Did you take that route?
We had to because the situation was dire. We were desperate for an answer regarding what could have happened to me.
I was moved from one witch doctor to the other for three good years. All kinds of paraphernalia were applied to me but still, there were no answers. My family gave up on me and all I wanted was to die. We spent a lot of money trying to get help. The more I visited the witchdoctors the more worse my situation turned.
At what point did you regain your health?
After my family had lost all we had to witchdoctors, nothing could be done other than wait for my last breath.
By then, my health was at its worst. I couldn't move and all that was left was a skeleton. At one of my lowest moments, I remembered our school preacher who used to teach us about hell and heaven.
I didn't want to go to hell after death because I knew I could die any time. So, I requested my family to get me a pastor so that I could repent and die peacefully. All pastors that were approached and promised to come failed.
After weeks of waiting, I ended up listening to radio sermons, and luckily, I happened to tune in to a certain station that the minister was preaching about healing and forgiveness.
I listened to the entire session and later repeated his words as he prayed and that's how my healing came about. Just after saying Amen, I felt some really cold air, spread through my body and that, I say was my point of healing.
It was a miracle that happened in that silent despair I was in. I somehow started moving and even sat upright without being supported. I ate the first meal after years of surviving on drips.
What happened next?
Immediately I gained my health, I disposed of all the herbs I had been given by burning them. During that process that's when I learned that indeed the devil is a liar. I didn't know how the witches got the wind that I was destroying their herbs, they all came with their paraphernalia threatening to end my life for ignoring and disobeying their gods. Having known their lies, I dared them.
So, after healing and getting back on my feet, I promised myself that I will serve God till the end and that's how I joined the church, got baptised, and joined the ministry.
Ridicule religion at your own peril!
Even though it's ok to question religion and to poke holes in theories we find surreal, it is unacceptable to deride anyone because of their religion.