Wife left after road accident, now landlord wants me out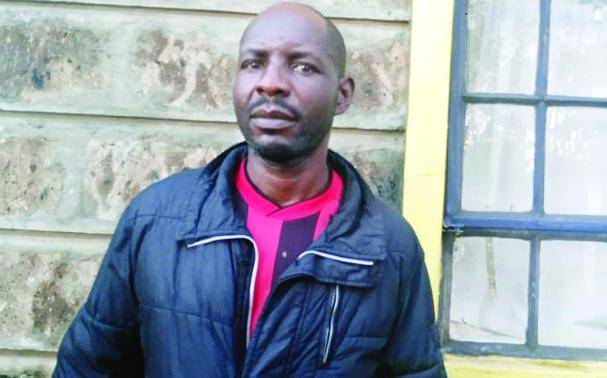 JOSEPH NJOROGE was busy undertaking his water vending business when suddenly, out of the blue, a matatu rammed into him, leaving him for dead. He narrates to SILAS NYAMWEYA how the accident turned his entire life upside down.
What was your occupation before the accident?
I was doing business as a water vendor. My work was ferrying water on a mkokoteni whenever clients placed orders for it. Most of my customers were based in and around Komarock estate. I had been doing this business for close to three years and it was catering for my regular bills without any problem.
What happened on the fateful day?
I remember very well, it was November 2020 when I got involved in a road accident along Kangundo Road near Komarock. I can't recall the exact details of how it happened since I immediately went into a coma and woke up in a hospital bed. I was later informed by a witness that a Nissan matatu had lost control, veered off the road and while avoiding to hit a boda boda, it ran over my mkokoteni and tossed me across the road. I was taken to hospital by good Samaritans.
What was the extent of your injuries?
During the accident, both of my hands got fractured, and some of my internal organs were extensively damaged.
What of the hospital bill?
It was a big amount because I had to stay in hospital for a long time getting treatment. My friends and neighbours fundraised a part of the bill for me and I also chipped in from my savings and selling some of my property. The unfortunate incident has left a heavy financial toll on me which has added to my current dilemma. I still need to go for further treatment since the metal bars that were installed in my hands need to be removed, but I don't have a single penny at the moment.
Did the owner of the matatu which hit you help in offsetting the bill?
He transferred the responsibiliy to an insurance agency which is yet to release any kind of support or compensation due to an ongoing case involving the matter.
Did you regain your physical health after treatment?
To date, I am still undergoing treatment but the accident left me incapacitated since I am no longer able to use my hands as was the case before the accident. Currently, there are still frames installed in my hands and so I am not able to move or use my hands normally.
How did the accident affect you on a personal level?
For one, I discontinued my work as a water vendor since I am not able to use my hands. The physicians advised me against using my hands to do manual work or lift heavy loads. This means that my source of income was disrupted and I have no other source of income whatsoever. I am now depending on well-wishers for support to get basic needs like food, rent and personal effects. I also have a young son who is in school and it is difficult to pay his school fees.
How did this situation affect your family life?
After seeing that I had been incapacitated after the accident and that I was no longer able to make daily bread, my wife simply packed her belongings and went back to her (parents') home.
So how are you currently surviving without a job?
I depend on well-wishers, most of who are people known to me. There are some who bring me food and others offer to pay my rent. However, this is not regular and, sometimes, my son and I can go hungry for days due to lack of food. My landlord has also told me to look for another house since I have not been able to pay rent for close to four months now and though she understands my predicament, she also needs money to pay her loans, so I am in a dilemma. I am appealing to anybody who can help me get specialised medical care to please assist me. When I get well, I will also appreciate job offers especially light duties so that I can get back on my feet.
Girls, marriage is not a career
We should be worried that with the men fast heeding to the call to shed off toxic masculinity our defence lines as being just women is shaken
Caning won't solve school fires issue
Even as many Kenyans demand that the caning be revisited to curb indiscipline, those against it argue that it amounts to physical abuse of children.