Operation by quack doctor turned my life upside down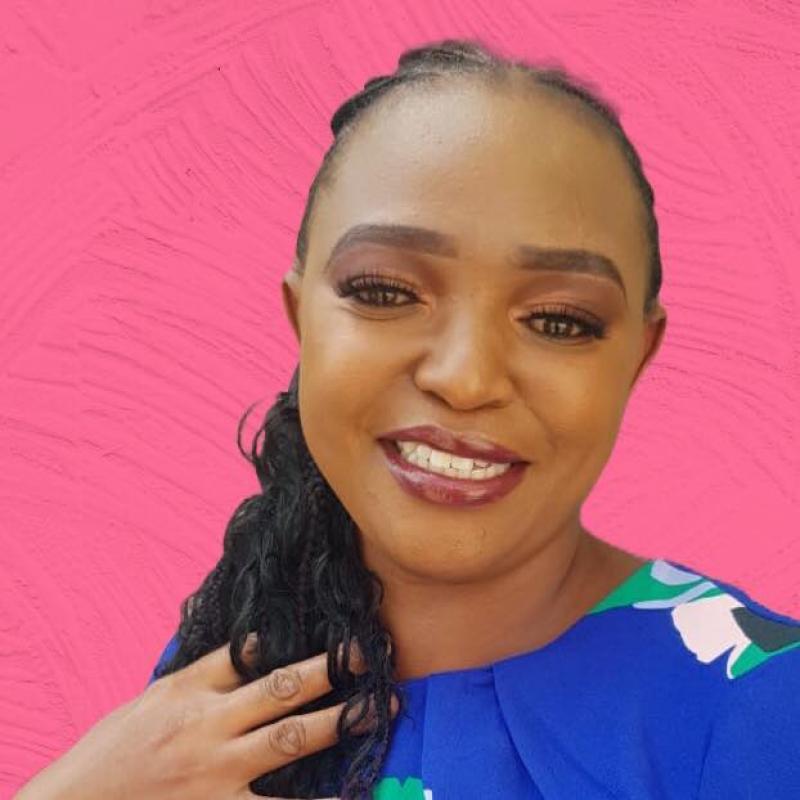 CATHERINE WANJIKU has had the misfortune of poor health since her childhood. Her condition took a dramatic turn when a doctor made a regrettable blunder. She spoke to SILAS NYAMWEYA about her journey.
Please tell us about yourself.
I come from Kirinyaga county but born and brought up in Nairobi. I have two children and three siblings.
You said you have been struggling with poor health for a long time. What exactly was the problem?
Around the year 2010, I was diagnosed with Helicobacter Pylori (H Pylori). I was treated and I started improving. But in 2016, the symptoms came back more severe. I went back to the same doctor and started treatment on and off for almost a year. I never had a peaceful life in regards to health.
Did you seek a second opinion?
Yes, in 2017 the symptoms became more profound because now I was experiencing abdominal pains. The doctor requested I do an abdomen-liver scan for him to know what the issue was. I did the scan and an endoscopy. The results showed that I had gall stones and I need surgery for the removal since they were several.
Was the surgery successful?
We faced a hurdle because the amount needed to perform the surgery totalled to Sh300,000, but NHIF approved only Sh80,000. I was in a dilemma. I became confused, stressed I didn't know where to start since I had lost my job and my husband was still building up his business. Things were tough. I used to cry almost daily due to the pain. I lived on painkillers because the pain was unbearable. Since we could not raise the amount, my family opted for a cheaper hospital. We booked and finally I was admitted for an operation.
How was the experience?
I came out of surgery but for the next three days, it was hell for me. I had excruciating pains along my lower abdomen and I could not sleep at all. I thought it because of the wound. I shared this with the nurse who advised me to consult my doctor.
Did you share with the doctor and what was his reaction?
Yes, I shared with my doctor and he convinced us that nothing was wrong. He said the pain would subside and discharged me after three days.
How did you know that the doctor had messed up the surgery?
When the pain became unbearable, my family decided to take me to another hospital Upon examination, the results showed I had bile leakage. The doctor also noted that during the gall bladder surgery, the common bile duct had ruptured and was flowing to the abdomen and that the doctor had not been aware.
I was so stressed and I used to see myself dying at any moment. I was so worried about my weight since I reduced up to 45kgs, which I came to realize later it was because of the goiter. Due to my immunity being low, the body's immune system acted against its own healthy cells and tissues, leading to goitre.
What do you think went wrong during the surgery?
I think the doctor was not experienced enough with this kind of procedure since he was a young doctor. Even after he realized he had made a mistake, because I believe he knew what he had done but he tried to hide, thus risking my life. He discharged me after three days despite being in excruciating pain.
How was this situation finally rectified?
I was finally taken to Kenyatta National Hospital since the doctors in the other hospitals had claimed that it was beyond their level. The doctor was able to assess the issue with a lot of consultations from other doctors and they rectified the leaking bile duct. The procedure was successful.
How did this experience affect your relationship and family?
It caused an emotional breakdown. Watching someone you love struggle with illness is painful, it made my family members feel a sense of helplessness and loss of control. It also caused us financial constraints. The financial implications presented a tremendous burden. Costs of treatment, especially the aftercare I had to be given pain injection every morning before my husband left for work. Transportation to medical appointments, especially when I used to use taxis, add to medication quickly mounted to unmanageable expenses. It was stressful.
What effect did it have on your marriage?
It cost me my marriage since every day I felt like I was going to die. I also felt my partner did not understand me, hence I decided to move out to my parents' home. I was drained out both spiritually and physically.
How is your health situation at the moment?
It has taken three years for life to return back to normal. I thank God that I am where I am now, strong, energetic and living one day at a time.