Woman quit high flying bank job to rescue abused girls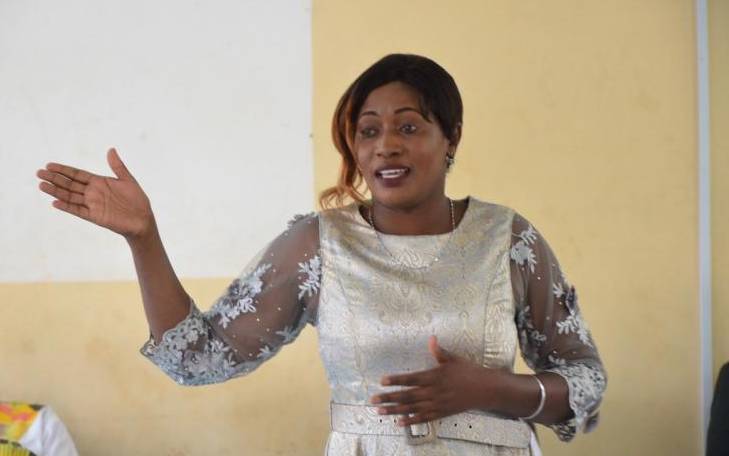 In 2018, Ann Wambui made a decision to quit her job as a banker to offer shelter for children affected by gender-based violence. Her passion for children could no longer be ignored after tragedy struck too close to home and she decided to dedicate her life to rescuing children.
"I had a high flying job at a bank in Nanyuki town that paid well and I was on the fast track to a managerial position," she recalls.
A tragic personal experience led her to change the course of her life when a young girl aged 13 approached her for help after suffering abuse.
"My friend's teen daughter came to me and handed me a note, telling me she was being abused and needed help. I was unsure of how to help her," Wambui recalls.
As she tried to figure out a solution, she received some troubling news.
"The girl had committed suicide before I could help her. I was devastated and chose to act and find a way to help children in her situation," she narrates.
Wambui approached two of her close friends, Rev Elah Musasia and Margaret Mugo, and asked them to help get a place they could shelter children affected by GBV.
"I could not afford to purchase land to build a home so I rented a two bedroom house and started to take in children who had no place to go after they were either neglected or abused by a close family member," she says.
Each month, she pays rent for the shelter, caters for utility bills and pays a matron, cook and watchman.
She is still trying to equip the home with beds and a child-friendly play area.
"I rely on well-wishers to keep the home going, and I currently have rescued at least 24 children over the last three years," she said.
She receives sanitary towels for the girls under her care from the county government and occasionally, food donations and counsellors from the empowerment centre.
"I sell branded handkerchiefs at Sh100 that create awareness and also bring in some income but as expected well-wishers are the biggest support for what the shelter needs," she noted.
Wambui, popularly known as "Wa Ciana", set up the centre on December 24, 2018 and for many children, it has been the saving grace.
Currently, the rescue centre has 14 children aged between three and 15 years. Based on her experiences, what is needed is government support to set up more facilities to cater for GBV victims' shelters. Mugo chose to support Wambui and invest her time and money to reach out to families and children in need of shelter.
"We walked around the informal settlements and villages, creating awareness for children who are affected by violence or neglect, I felt she had a vision for the future and I wanted to help her," Mugo says.
The lack of rescue shelters for survivors of gender-based violence, especially children, has been a huge gap in efforts to address GBV and access to justice for victims.
A Human Rights Watch report, I Had Nowhere to Go, released last month, revealed that one of the challenges for many victims during the pandemic was lack of shelters and safe houses to escape the violence. Wambui is one of the few individuals seeking to provide shelter in her own capacity.
According to the report, the 56 shelters and safe houses that are available are severely under-resourced, including under-staffed, and can lack food, have limited beds and insufficient space to quarantine new arrivals. This is the situation that Wambui has had to contend with since she opened her doors to the children in her shelter.
With no government support, she has to rely on well-wishers to pay for their basic needs and so far she has received overwhelming support.
"It was not easy at first because the law is very clear on the rights of children; they belong with their parents, and in cases of neglect or defilement, the custody of the child can only be transferred by the state through the Children's Department," says Wambui.
She, therefore, had to create a rapport and come up with an arrangement with the Children's Department and give her home up as a rescue centre for the children.