Last fighting chance: My twins need Sh8 million to hear again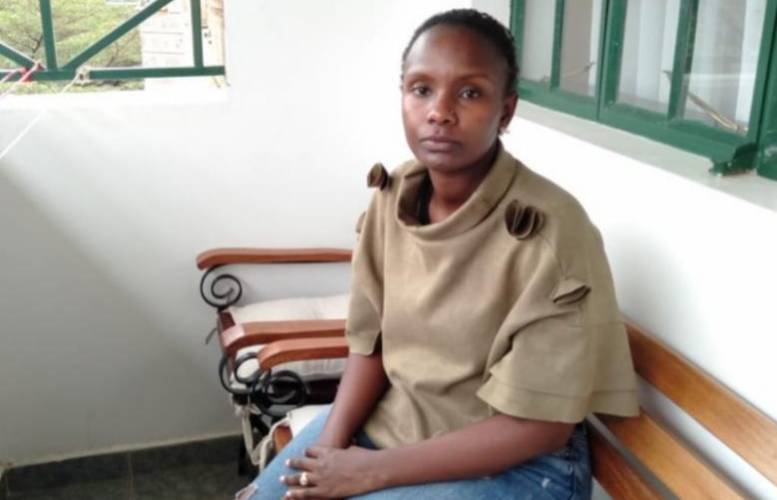 When NANCY MURIUKI finally took her twin daughters home from hospital, she did not know the sad fate that awaited them. She tells KELVIN KAMAU why this is her last fighting chance.
Tell us about yourself and your family.
I am a mother of three girls, Makena, Kendi and Kenzi. I am also a wife and small-scale business lady. My first born daughter is seven years old. When I was pregnant with the twins, I went into early labour and had to deliver them at only seven months.
What happened next?
They stayed in NICU for 60 days. This was the most heartbreaking time for me as a mother, not being able to cradle my babies in my arms. My husband and I had sleepless nights wondering if they would make it out alive. Kenzi was delivered weighing 1.5 kilos and Kenzi was 1.4 kilos. They were so delicate and fragile, but the most beautiful babies I'd ever seen in my life. The bill stood at Sh2 million which we struggled to clear. After an arduous stay at the hospital, we were finally able to take our babies home.
What happened when you got home?
I finally felt complete, as our family was all under one roof. My husband and I took turns feeding, bathing, and cradling the twins to sleep. I remember how my children loved it when I would sing them lullabies at night and they'd giggle, and happily clap their hands and feet. So you can imagine the shock and disbelief that followed when they were both diagnosed with Severe to Profound Hearing Loss.
What exactly is this? It is a disease of the cochlear hair cells in the inner ear that are damaged, gradually causing someone to lose their hearing.
When did you start noticing something was amiss? First, the twins were noticeably late in reaching their milestones. They started weaning at eight months, crawling at 12 months, and walking at 22 months. We assumed all the delayed development was because they were pre-term babies, and would obviously take a little longer to develop. I started noticing something was amiss when I would call them or play music for them and they did not respond. They would tumble and fall more than what was normal.
Is this when you sought for medical help?
At this time, we were expecting to hear their first words, so we decided to visit an ENT specialist who referred us to an audiologist. The audiologist confirmed our worst fears; our daughters are deaf.
What was your reaction when the doctor broke the news?
I felt numb, confused, and defeated. I asked myself 'what on earth is this doctor saying?' We had struggled to put all those difficult days behind us, all the agony that came with having two babies in incubators for that long, and the huge medical bills that came with it. And now this. I remember going home and being depressed for days, crying myself to sleep every night.
Did you seek a second opinion?
Yes, we sought out a specialist who explained that some of the delayed milestones were as a result of the deterioration in their hearing, adding that the disease mostly affects babies who are born prematurely and that it could also be genetic.
And then another blow hit you…
While I was still struggling with my daughters' diagnosis, the Covid-19 pandemic began. It affected me tremendously because it hit my business hard. I was struggling to put food on the table, pay bills and still find a specialist to treat my children. Unfortunately, my husband contracted the virus. He was put on oxygen under home-based care and a doctor had to come in every day to monitor him. His health deteriorated so fast that he had to be admitted in the hospital ICU.
Did he beat the virus?
After three weeks in hospital, he finally came home and is off oxygen. But now all the money we had saved for the twins' medical care was spent up to cater for his medical bill, so we are back to square one.
Take us back to your daughters, did you finally get a solution? I consulted a doctor who recommended the twins to have cochlear implants that would help them to hear. But the downside of it is that the implants have to be done before the girls turn four years old. The surgeries cost Sh8 million and are strongly recommended to be performed in South Africa. I desperately need help to be able to give my children a chance to hear.
What is your deepest desire at this point? I want to fight for my babies, my husband and for myself. We have been through a lot as a family but to me, being a mother means never giving up on my children. I would never be able to live with myself if I knew there was a treatment to restore their hearing and that I didn't do anything about it.