Former house help turned Musician: Why I said no to married bosses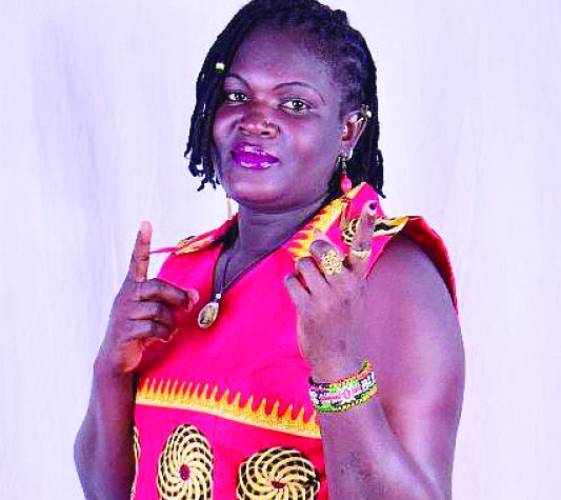 Musician DOROTHY ADHIAMBO dropped out of school to be a house help after her parents died. She tells STEPHEN MBURU how she managed to confront fate and regain her strength to forge forward and create a better life.
Tell us about yourself
I was born in 1985 and brought up in Kabondo Kasipul Constituency, Homa Bay County. At the age of five, my parents died under mysterious circumstances.
No one could explain what had happened to them. I have never recovered from this loss. My grandmother took me in and stayed with me until I got to class four, and then I moved to my aunt's place. I stayed there until I sat my KCPE at Kolueny Primary School.
What happened next after completing your national examinations?
Unfortunately, my grandmother also died. My relatives didn't bother much about furthering my education. Therefore, I had to leave my aunt's place and search for a job. Early 2002, I started my first job as a house help.
How was is it being a house help at such a tender age?
It was not easy. I didn't want to work as a house help, but the circumstances forced me to. The work was not easy as I had to wake up very early in the morning, prepare breakfast for the family, clean the house and do laundry. Sometimes I worked extra hours just to please my bosses and keep my job. My first job was in Kisii where I earned Sh700 monthly, an amount that was too little to even save by the end of the month. I later moved to Kisumu, Kitale and then to Nairobi.
How was it like, being a house help?
Sometimes I was told to clean the master bedroom and that didn't go so well with the men of these houses. While others saw it as a chance to lure me to be their mpangos, I maintained that I wasn't ready to break anyone's marriage. I remember I even had to leave work after I refused advances from one man.
Did you have any alternative skills?
At the time, no. But I saved from the money I got from working in Kisumu and Kitale and got training in hairdressing and tailoring. I wanted to boost my skills because I didn't want to be employed for the rest of my life. Later on, I travelled to Nairobi for another house help job that a friend had referred to me. Two years later, I got pneumonia and since I couldn't work in the house any longer, so I returned home.
Did your relatives welcome you?
It was hard at first, but at that point, there was no one else who could have helped me except those relatives. So during my stay at home and after I got well, I decided to practice my tailoring and hair dressing skills where I would do door-to-door services. However, the returns were not good enough so I came back to Nairobi and opened a small hotel at Muthurwa market. I used my savings from the last job I had.
What was your turning point?
After realizing that my relatives were not concerned about my welfare, I decided to use my time, talent and little savings to shape my life. The first thing I did was to let go the expectations I had of them and accept my fate as an orphan. That healed the bitter part of me.
Did you forgive them?
Yes, I let bygones be bygones. I am now focusing on using my music talent and inspiring others to be patient and know that nothing lasts forever.
What lessons have you learnt?
First, that parents play a crucial role in the development of one's life. We should cherish and love our parents. Secondly, working hard should be part of our lives.
Better results will only come to you if you work hard and be consistent in what you do. Lastly, losing hope is the last thing you should ever think of.
Hide your knickers
Hanging your underwear on a public clothesline makes them public property