After a tragic accident that left him paralysed, Dr Hussein Dossajee had to make tough choices to become a celebrated paediatrician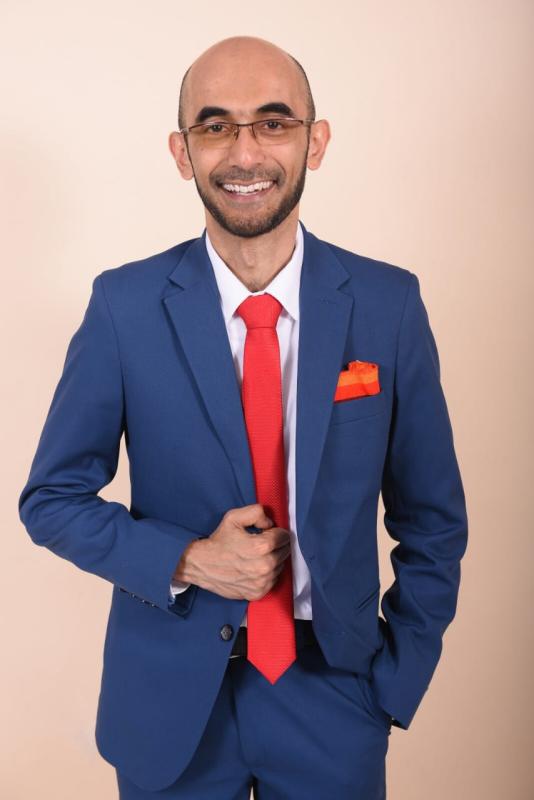 You almost never became a doctor…
Yes. I was involved in an accident just before joining university. The car I was travelling in rolled along Mombasa Road. Initially, I was paralysed from the neck down. It was a slow recovery process in hospital for almost four months.
How did you beat the paralysis?
My physiotherapist told me, "In your head all joints move and the day you are able to move one, you will gradually move all." The day I moved my big toe was the happiest day of my life. There was hope that something can work and I stood a chance to walk again. After I left hospital, I could limp and drag my left side around.
What about your family?
They did not help me do everything, which probably helped me. My dad and brother modified equipment from ropes and car parts for me to play with. To get control of my fingers I played with Legos again. People used to joke that we had an adult baby in the house!
What were some of the difficulties you faced in school?
Some of my lecturers used to ask me if I wanted to be a doctor because I was disabled. "Are you sure you can function?" they'd ask. "You'll never be able to do some of these procedures." The people who were supposed to be encouraging me were discouraging me. Also I would never survive a full ward round of three to four hours. I would need a break after two hours. I'd request to step out first but the answer would be "No, if you want to be a doctor you have to behave like the rest of your classmates."
How did you cope with this negative energy?
I never let it get to me. By the time I left hospital after the accident I already had a thick skin because I was already different from being 'normal' to living with disability.
What happened that you almost quit school in 3rd year?
I took a year off as I was pretty weak; I guess I picked TB from the wards in Kenyatta. I was in pain and exhausted. It was already hard, and it was going to get harder since the final two years were less theory and more practical work like ward work that involved long hours of standing. I kept wondering if I would survive those two years, or whether leaving was better.
What kept you going?
My mentor told me that if I quit after the three years of med school, I could not use those credits anywhere. I would have to start all over again. Secondly, I kept asking myself what I wanted in the end. If I could earn my degree and tell everyone 'take a hike' probably that's what I wanted.
How was your internship?
I was at Kenyatta National Hospital. As interns we did all the donkey work, sometimes working for 48 hours straight. Somehow, the only place I enjoyed working was pediatrics. The children would laugh, play and chat with me, even the ones on cancer treatment.
Why were you suspended during your internship?
The hospital challenged my right to be a doctor; they said I was not fit because I could not do surgeries. Some surgeons said I am an incompetent doctor because I would never do surgeries. Physicians were also nasty to me because I would modify some techniques. One of them used to tell me that I would never be a doctor, I would love to see his face now!
Who are some of the patients that have stood out in your practice?
One day in the adult medical ward in Kenyatta a patient told me "You are not fit to be a doctor and treat us, you are crippled like we are." In the paediatric ward, parents would come, and ask the indirect question "do you think we can see another doctor?" One of my senior colleagues was once upset and told a parent "If you are judging him based on his difference, then I refuse to see you. Leave the hospital, none of us will see you."
Being a doctor is physically demanding, how do you cope?
Although things are not as easy for me, I've learnt to survive.
What have you learnt from your experience?
Don't judge people so quickly; give them time to prove themselves. You realize a lot when you are on the other side of the table in the hospital. There are people who are more vulnerable than I am because they are sick, and so my disability becomes secondary.