Brave lady recalls how her uncle took advantage of her sexually after her parents died when she was just seven years old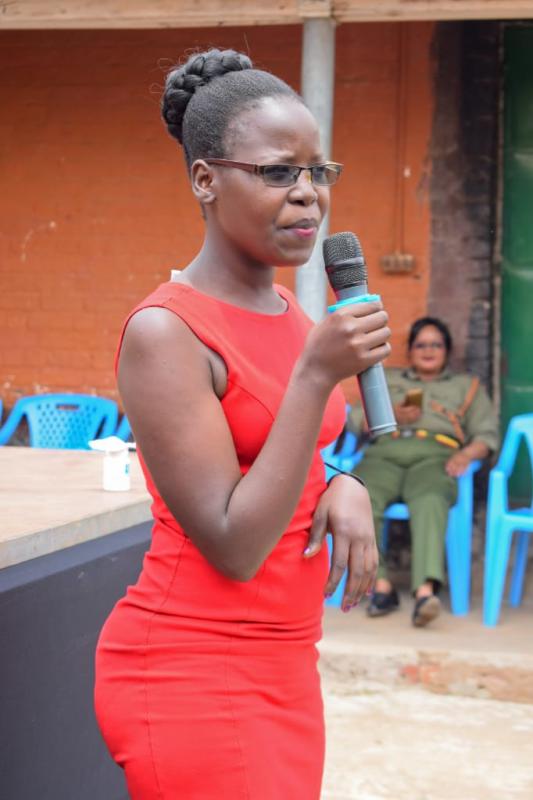 Tell us a bit about your family
I was born in Karachuonyo, Homa Bay County. I am the fourth-born in a family of six. When I was just seven years old, both our parents died, leaving us orphaned. At the time, our elder brother was not capable of taking care of us, so our relatives were forced to adopt us. We were separated at this point. My brother and sister were taken in by one family, while I was taken in by a different one.
Who adopted you?
It was my aunt in Nyakach who took me in with a promise to educate me as her child. However, a rude shock awaited me when I moved into her house.
What do you mean?
When I moved in with my aunt, life wasn't as easy as I had expected. She turned me into a house girl and my education was cut short immediately. I think my aunt was taking it out on me because when my parents were alive, they never had good relationship. After a while, my uncle started behaving inappropriately towards me until it came to a point of him defiling me.
How did this happen?
I was the house girl and used to be left home alone as the rest of the family went out either to work or school. One day, I went to fetch water at a nearby river and on my way back, I heard someone calling my name. Before I could turn, my uncle who was hiding nearby pounced on me, gagged me and raped me repeatedly.
Did you report the matter?
I informed my aunt whom I believed would take action, being my guardian. But to my surprise, when I went home with my clothes soaked in blood and informed her, she turned on me. She did not take any action against her husband, instead, she rebuked me and warned me against telling any family members what happened.
How did you manage to cope with the abuse?
I suffered alone in silence. After that incident, I left and went to live with my grandmother along with my two siblings, and she took me back to school. I schooled there until Class Six when my elder brother relocated us to Kisumu.
How did you learn of your HIV status?
I learnt of my status while at school in Kisumu. I was in Class Eight at the time. One evening, on my way home from school, I met a group of people who were creating awareness on HIV and I decided to take an HIV test. Unfortunately, the results turned out to be positive.
How did you react?
It was a big blow. I could not believe the results. They had to repeat the test three times to confirm the results. I did not tell anyone what had happened, but the memory of defilement haunted me.
How did your family come to learn about your status?
I became very sick one time while in Form Two and my cousin took me to a clinic, which then referred me to a district hospital. While there, my cousin was told about my status and she later told my sister-in-law.
How did they take it?
They were shocked and accused me of promiscuity, but after some time, I gathered courage and disclosed to them the ordeal I faced in the hands of my uncle.
When did you decide to talk about your status publicly?
I was watching TV when I saw a lady who was talking about her status and how she suffered while in the hands of her guardian. From her testimony, I also decided to go public with my status. Right now, I am a brand ambassador of media outreach on HIV stigma and discrimination in Kisumu County.
Did you reconcile with your uncle?
He passed on before we could talk. However I wasn't ready and I'm still not ready to face my aunt. I am still angry at her because were it not for her negligence, I wouldn't be where I am.
How do feel when you talk about your status?
I am happy and believe that the more I talk, the more I reduce that anger and also comfort and encourage other survivors to live positively with their condition.