Meshak Okwomi dropped his gun for a Bible after all his gang friends were gunned down in a single night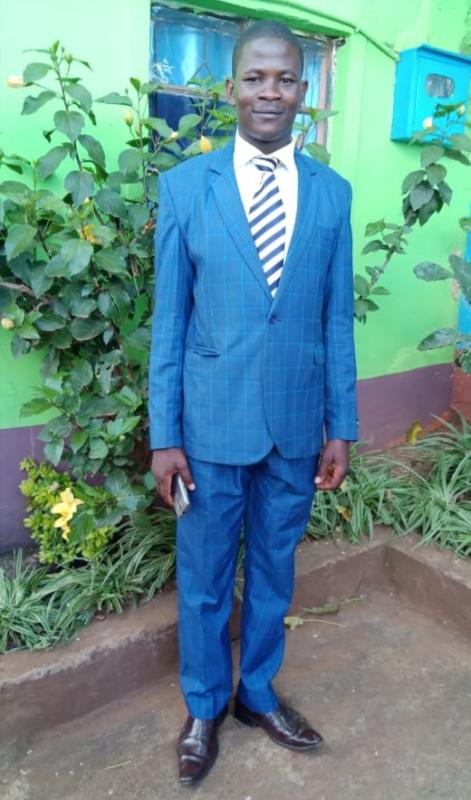 Where were you living before you came to Nairobi?
I worked as a farm boy in Busia for three years, but later quit. My elder brother asked me to join him in the city for greener pastures. I relocated to Nairobi hoping to land a white-collar job, but I was in for a rude shock because the only available job was kazi ya mjengo. Life was very difficult and because of confusion and despair, I joined a gang of robbers based in Kibera. Our lives revolved around smoking bhang, drinking alcohol, women and robbing people.
What exactly happened in the city?
In 2006, I was a dangerous criminal terrorising Nairobi residents. I started peddling bhang in Kibera, then shifted to breaking people's houses and mugging. After some time, I evolved into a ruthless hard-core criminal. Together with my gang, we mugged people and gave them a good beating telling them to run and never look back. We always escaped police dragnets, because our ring leader was feared by police. In case we were arrested, he would bail us out. We felt like we were untouchable.
What made you change your criminal ways?
Around 2009, we stole pipes worth Sh160,000 from a construction company in Parklands. The plan was masterminded at the 'Deep Sea' slum which is a few kilometres from the area. The slum was our temporary hiding place. Unfortunately, the mission turned out to be a mess because we were on police radar. All my friends were gunned down by the police and I was lucky to survive a gunshot wound. But I lived like a fugitive.
The thought of changing my ways came when I attended a crusade at DC grounds in Kibera though I was afraid to give my testimony because I feared people would lynch me or the police would arrest me.
How did your family react when they learned that you were involved in criminal activities?
When my father heard that I was a notorious robber in the city, he disowned me. Everyone in the village was afraid of me because of the scary stories they heard about me. I feared stepping in the village to avoid being skinned alive. My father was even prepared for my death and he would announce it publicly, saying that I was a dead man walking.
Did you get saved?
Yes, although it was short-lived because I always found myself going back to my old ways. Life in Kibera was exciting because we were feared in all corners of the slum. We would steal electronic appliances from people's homes and get away with it. I felt like I was betraying God because of backsliding but I had supportive friends who always kept encouraging me until I was able to walk out of crime.
Why is your church ministry based in Kangemi instead of Kibera where you used to operate?
I moved to Kangemi on realising that young people there were so much into petty crimes. I started an initiative dubbed Brothers Keepers to educate the youth on the dangers of being involved in criminal activities and the campaign was successful.
I also started a church called 'Temple of life and healing ministry'. Ironically, some of my members are people I terrorized and gave a good beating some years ago. They couldn't believe that I was a changed man and when they saw what I was doing they became very supportive.
Why are you so concerned about the youth in Kangemi?
Many criminals hide here because the area is densely populated. Insecurity has ravaged the area and criminals lurk in the darkness waiting for prey. Majority of the gang members are young people but spending time with them and sharing my experiences has changed so many of them. I do it wholeheartedly because I want to save their lives. It's painful to lose a loved one to crime. I also encourage them to enrol for short courses so that they can get skills and become self-reliant. I'm happy that a big number has heeded my advice and have turned a new leaf.
Do you think that crime has anything to do with family or childhood issues?
I think so because when I was nine years old, my parents divorced and my father remarried. Being brought up by a step-mother was the most difficult experience in my life because she hated me with a passion. My father used to side with her most of the times whenever she accused me of stealing her money.
I ended up dropping out of school and ran away from home because I felt unwanted. My criminal friends gave me the love and care I was yearning for so long. If you look carefully you will find that more than 60 percent of those involved in crime are from broken families.
What are your future plans?
I am hoping to arrange conferences to educate the youth the dangers of being involved in crime because I was once a victim. Those who knew my past life are very proud of me who I have become.
How I boxed myself out of despair
In this exclusive interview, professional boxer HELLEN WAFULA narrates how she beat all odds to build a successful career in boxing