Don't flock to the Coast this holidays, Samburu is a better deal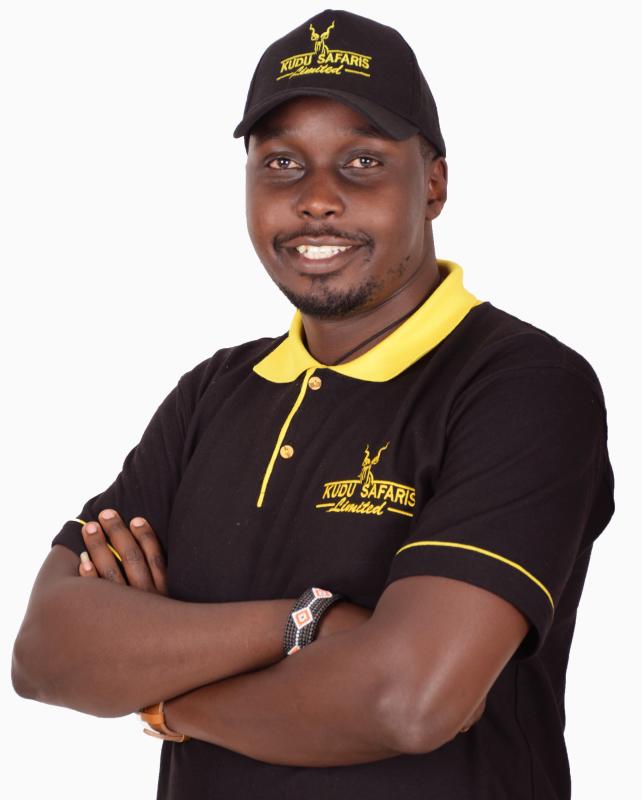 Bernard Karigo, the Managing Director of Kudu Safaris talks about some of the untapped local destinations and how to enjoy X-mas with Covid -19 challenges.
How will Covid-19 affect Christmas festivities this time around?
The year 2020 is mixed up. There are many people who would wish to travel but lost their jobs and income due to the effects of Corona and may not afford to travel for the festive season. However, we have many others who were on 'lockdown' the whole year and may not be badly affected and will set themselves loose. In comparison, only a few people will travel as many will be held back by fears of coronavirus. So, there will not be as much business as in previous years.
How can Kenyans enjoy the December holidays while maintaining Covid rules such as social distancing?
This, at the moment, is possible as hotels and lodges have set standards on social distancing among their guests. However, there are many loopholes and instances where it's difficult to do so especially when it comes to activities such as game drives and beach time. It will be hard to implement the rules as everybody is fighting for the same service over a limited time. It will take individual responsibility to be safe.
Now that Kenyans cannot get visas to Dubai, what other destinations can they visit locally with their families?
There are many destinations in Kenya that families can visit: it all depends on a family's interests and what they term as 'fun on holiday'. While many are heading to the Coast and the Mara, Samburu is entirely untapped... Northern Kenya, Tsavo and Laikipia as well as the many hidden private conservancies and lodges in Kajiado county, Rift Valley. There are many holiday homes that are coming up that offer kid activities and private family getaways. It all depends on what you find to be fun.
The local travel industry has seen a boom in local tourists, do you think this will last post-Covid?
Yes, this will be cultured to be a thing of the future; that if you don't travel, you are old school. Kenyans mainly travel for social status and this will remain to be a thing to show off and to be perceived as 'doing well in life' and to belong among the well off in the society. So, yes, this will remain as a culture.
How can one travel on a budget and still have a good time?
Budget travel is the most fun travel: You, however, need to find a travel agent who will understand what you are looking for to avoid disappointments. I have travelled to Diani many times and stayed in luxury lodges and other times in budget backpackers' hotels. The difference is very visible.

In expensive lodges, people are cautions of their manners and tend to be sort of cool... in the budget option, there is always a lot of life and fun and people are easy to mingle and interact and enjoy life. This shows you don't need a lot of money to travel and have fun. It's the little things that really matter. I recently went on a six-day trekking safari, which was really on a budget and the experience cannot be compared to any star-rated experience.
Based on your bookings these past couple of months, which places have Kenyans visited the most?
The most visited places have been Nairobi National Park and Masai Mara. The park is easily accessible and very affordable to many while the Mara offered entry rates that encouraged many local tourists to visit.
What does one need to know about travelling during Covid, especially when traveling with kids?
The most important is safety and standards set in the places you're visiting: you need to understand if the destination has been approved by the Ministry of Health to operate and the modalities set to check and prevent further infections. With children, you are looking at getting a place where the kids will have something extra to do such as a swimming pool, kids play zone areas, etc and how the places ensure the safety of the kids.
How prepared are hotels to host people during the holidays and maintain high levels of hygiene and observe Covid rules?
The hotels are well prepared given that they are under strict guidelines to prevent the spread of corona. They are currently taking half of their occupancy capacities and many have advanced with digital menus and door opening modern technologies to ensure less contact.
What are some of the less visited yet beautiful travel destinations people should consider?
There are many hidden gems in Kenya: there is Laikipia county, parts of Kajiado such as Lake Magadi and Shompole conservancies as well as the Loita forest for trekking and hiking.
What best precautions should one take before traveling?
Take a Covid test, ensure you have cash in the ATM and on mobile depending on where you are travelling to. Insurance covers such as air rescue and hospital admissions would come in handy.
How has travel insurance changed during Covid-19 pandemic?
Many travel insurances do not insure travel at the moment due to fears of heavy covers as the risks involved in travel are high. It will need a thorough research and analysis to determine a good travel insurance company to avid disappointments. However, taking travel insurance may require some sort of early application just to be sure.
How has the hotel industry and the home-sharing market changed?
In the near future, there will be few hotel bookings. The homestays and AirBnBs have really come up strong due to their flexibility to accomodate a client's schedule (no fixed time for lunches and dinners) and their affordability, which lowers travelers' costs. Hotels are facing a really tough time with the homestays and furnished apartments. Clients want to be free and enjoy at a cheaper rate.
What health and safety protocols should travelers expect going forward?
There will be a lot of restrictions in travel in future: many health checks, temperature checks and sanitisation will not be avoided. Also, wearing of masks will be there to stay for a while. Physical conferences and meetings will be substituted with e-conferences on online platforms. Hotels will need to advance their technology to cope with the market demands. Travelers will also need to be ready to have many safety procedures going forward.