Premium
Dead capital? Why Luos are building swanky mansions, palatial homes in the village
FEATURES
By Olivia Odhiambo | Sep 15th 2023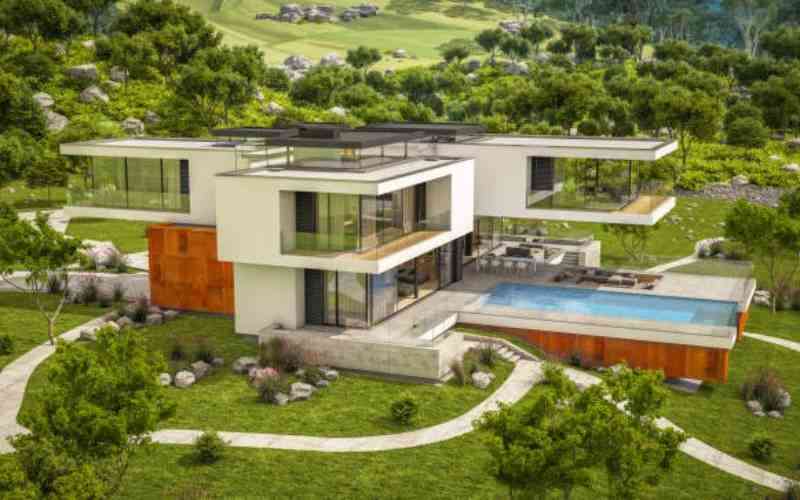 In recent days, a fierce debate has been raging online over the wisdom of building posh houses in the village or other rural areas, which rapidly became a brickbat between those who hail from Luo Nyanza and those from the mountain.
The Luo community has in the last 10 years embraced the culture of building stylish mansions in the countryside, which was previously not the case due to strong beliefs in superstition and the fear of the "evil eye" from jealous neighbours and relatives.
This has seen them match or exceed investments in the "dead capital" of their Gusii and Luhya neighbours.
However, in Central Kenya, the folks there have stuck to their entrepreneurship spirit and would rather invest in business ventures, save the money in the bank, or put in bonds and other securities rather than spend it on homes they would rarely visit or stay at.
Kenyans would remember that it was Prof Bitange Ndemo, Kenya's Ambassador to the Kingdom of Belgium and the European Union, then Associate Professor, University of Nairobi's School of Business, who first broached the matter in 2020 when he called for a change of mindset among Kenyans.
Prof Ndemo estimated that Kenyans have invested more than $50 billion (Sh7.34 trillion at the current exchange rate) on non-productive assets.
Inside story of wealthy Kenyan in US court over plot to kill his wife

UDA ups bid to win over Nyanza against ODM

Stop hoodwinking Nyanza with projects, Raila tells ODM rebels

PS Omollo: The growing power of Ruto's man in Nyanza region
"I am not against people spending their money in whatever way they choose. But there's a need for a mindset change because we have invested more than $50 billion in non-productive assets thereby settling ourselves in a destructive path," said Prof Ndemo.
He added: "..No matter how poor Kenyans are, they will still invest in unproductive assets. Culture dictates the emotional attachment that Kenyans have with their rural investments that are practically of no value at all."
The current banter was sparked by photos posted on the Facebook group, Home Beautiful, where people seek to showcase the magnificence of the houses, but the ensuing debate has been illuminating, revealing the mindsets of two of Kenya's most populous communities and their approaches to wealth creation and life.
In the past, the two communities were almost at par with the joke then being that Luo professionals used to retreat to the village during the festive season or for funerals in high-end vehicles only to park them in homes whose only features were poorly built mud houses and even grass thatched-houses in remote villages.
Scenes of urban residents erecting temporary tent-like structures locally known as "Akumba" were a common feature whenever a deceased who spent their lives in the city passed on and was brought to the village for burial.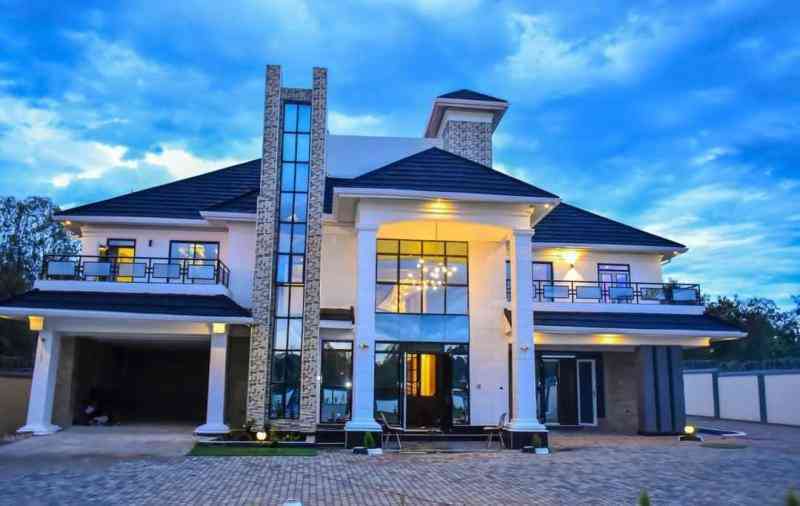 The trend is rapidly changing
Constructing posh homes and houses in the village was a reserve for a few, especially politicians and some wealthy families.
However, today, and as shown in the photos posted on Facebook in the last few days, the trend is rapidly changing.
Many Luos now agree that a well-built, furnished house in the village is important as it can be used for family holidays and even more importantly, for retirement.
Stay informed. Subscribe to our newsletter
One of those who posted his palatial "hacienda" attracting rave reviews and apologies from those who hail from other regions was Kisumu dentist Dr Ken Carson, who has never hidden his love for the good life, something he attributes to his rags to riches story.
Dr Carson indicated he built the mansion in Seme, Kisumu, so as to gift himself on his 35th birthday. He has previously built a house for his elderly mother, who he once revealed sold part of the family land to educate him, on her 55th birthday and also gifted his lover a new car on her birthday, all of which he posted online.
"See God! This is my 35th birthday gift. Welcome to my humble retirement/holiday hacienda," he captioned one of the photos.
In reaction, Jemimah Kanene said: "We said we are sorry."
"Wow! Daktari, I apologize on behalf of watu wa murima. We promise tutaleta meno hapo Lake Basin orthodontics kuleta. hope that will be enough apology" added one Sheri Ruria.
The medic owns Lake Basin Dental and Orthodontic Centre in Kisumu.
A stroll in several rural towns and villages across the region reveals changing landscapes, beautiful homes, and stiff competition to build an outstanding home with a beautifully landscaped compound.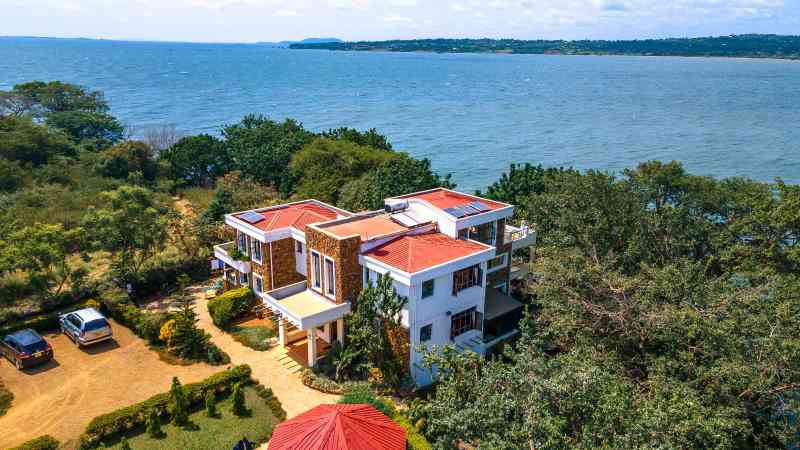 Lifetime investment
Benard Onyango, a Managing Director, at West Kenya Real Estate Limited, says homes are not dead capital but a lifetime investment.
He argues that rural homes are built on parcels owned by the owners and therefore can be leased or rented and used as collateral for loans.
"Building nice permanent homes also helps in improving the general market value of an area hence increasing the financial worth of an area. Finally, permanent homes in a rural setup attract investors. Private schools and hospitals will come up in a place that is being transformed through the types of property development in the area," he says.
Joseph Okello, a homeowner in Rarieda told The Nairobian that he has found peace at home and did not feel a pinch in coughing up Sh20 million to put up his home.
"Home is where my heart is. Luo Nyanza is changing and many people are now embracing good homes. My neighbors have also been homes," he said.
According to him, he does not believe the homes are dead assets. "What is the point of working your entire life and making money only to be buried in a small house?" he posed.
But he is not alone, Maureen Akello, a homeowner also claimed she opted to spend money to build a beautiful home in Nyahera to act as her retirement home.