Toilet seat and other gifts you should give your parents this holidays
TEN THINGS
By James Mwangi | December 31st 2021 | 4 min read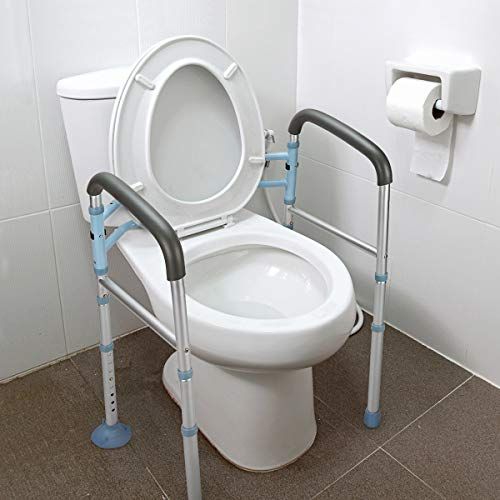 After a terrible two-year period, we are traveling to the village with pricey goodies for our kindred. It is the most ecstatic time for parents to celebrate with their children.
Many children have done wonderful things to better the lives of their parents. Clothing them, building them decent houses with electricity, water, furniture and constant provision of basic items. There are, however, some things we overlook or do not know if they are needed. Here are 10 things you should give them this holiday.
1. Toilet seat
Gone are the days we paid little attention to pit latrines in the village. We have moved from the grass-thatched latrine with a sack door and old newspapers as tissue papers. Buy them a toilet seat to match with that good house you build for them. For about Sh30, 000 you have a good toilet seat put on the latrine and a small water tank connected to the flush. They are getting old and squatting is taking a toll on their knees.
2. Underwear
Yes, you heard it right. Your mother rummaged through a heap of mitumbas in the market to get you innerwears. Now she should not be doing it for herself and dad. Get them new and comfortable ones made of a fabric that will not irritate their bodies. Also check the condition of their socks and remember for three years buda is using one vest regularly. It is torn and changing from its original white colour. Don't forget pajamas. They should not be sleeping in jeans and campaign t-shirts.
3. Bedding
You brought warm clothes and they are happy but how is their bedroom? What are the conditions of the mattress, bedsheets and pillows? Do you think they are in a state befitting them? They need the utmost soothing in bed to get good sleep for their health. The onus is on you to improve their comfort in that area.
4. Walking stick
Why should mama saunter around and attend big events in the village like weddings, dowry and church functions leaning on a discomfiting walking stick plucked from the bush? It will cost you less than Sh2, 000 to have even the foldable one that will raise her esteem. Get mzee one with a carving so he looks like a monarch when he attends chief barazas or sipping something with his agemates.
5. Comfortable shoes
Good suit check, colourful kitenge with matching coat and a handbag check. But why forget some comfortable shoes? In most cases mama is taken care of but the father is overlooked. It looks awkward when mzee is in a good suit but donning shabby sports shoes or leather ones with soles giving in. Save them from those ugly crocs shoes (CDF slippers).
6. Hubby
You have a successful career and social life and back in the village, your aging parents are enjoying sunset years courtesy of you. They have everything they need but something is missing. They want an in-law and grandchildren to play with and brag about. You are growing old and since 2016 you have been promising to settle down. This holiday brings him or her. It is a gift they yearn for.
7. Toothbrush
We dress our parents nicely but we neglect their oral hygiene. Mzee scrubs his teeth with a tree twig while mama has been using the same toothbrush since April 2017. It is worn-out. She bought a cheap sub-standard one from a local kiosk but it is bleeding her gums with its hard bristles. Buy them soft toothbrushes and better toothpaste.
8. Good bed
You furnished their house with modern seats, tables made of mahogany and the latest China-made TV stand accompanied with a big digital screen. But they have been sleeping on a disintegrating 4 by 6 feet bed made of eucalyptus. Beetles have feasted on it since your father acquired it on Labour Day in 1996. The aging parents don't want to change or bother you about it. Time is now to make a bonfire out of it and buy them a king-size bed.
9. Handbag/Wallet
Mum looks gorgeous in attires you bought her and the kiondo she was gifted by her in-laws is awesome. But it does not look good when she ties money in an old handkerchief or hides the phone in her chest. Mzee is still using that Safaricom SIM card wallet that was dropped over a decade ago.
10. Wardrobe
When you joined high school, you took their wooden suitcase. For two decades they have been hanging clothes on lines inside the bedroom, turning it into a mitumba stall. Can you honestly do the needful?