Ten annoying questions singles should expect from nosy aunties this Christmas
TEN THINGS
By James Mwangi | December 23rd 2021 | 4 min read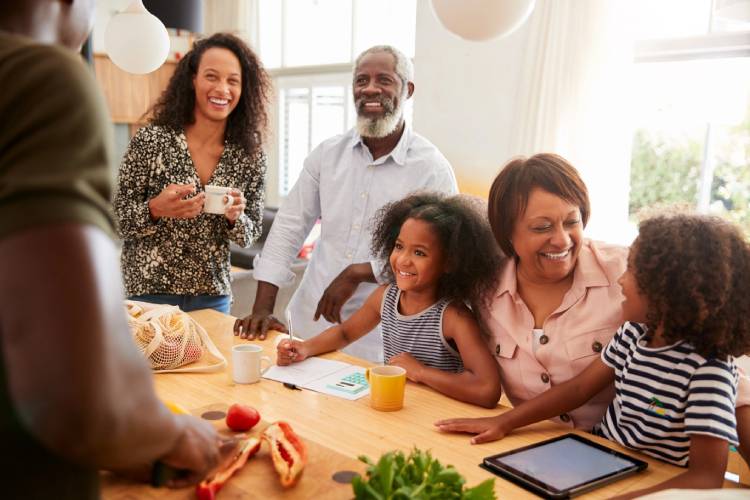 Christmas is here again and city dwellers, as usual, will stream back to the villages with all manner of goodies and funfair. But for senior bachelors and bachelorettes something awaits you in the village.
Here are 10 questions you will have to field from eager relatives and friends.
Utajua kupika hii?
Your mother knows you've been cooking for yourself since you came to Nairobi in 2005 but she is worried if you will be able to cook that pumpkin she packed for you. She will not be doubting your cuisine skills but it is a trick to figure out if you have somebody's daughter warming your house. If you don't show signs of one, she will not hesitate to tell you "Tafuta mtu akupikie".
You are smart, kwani uko na mtu?
They know you've been a neat child since your school days but they will ask if you have a wife taking care of you. This question will come from your mother or aunt. It is another trick to find out if you are two in that house. If you give a no for an answer, the mood changes. Woe unto you if you tell them you take them to a dry cleaner.
Do you know Josephine wedded?
Your primary school classmate Josephine walked down the aisle in a glamorous event in April last year. Though you were part of the organisers, your aunt will tell you about it as if you have been away in Mars for years. She bombards you with details of how Josephine is doing and that she is expecting a baby boy yet you were at her baby shower. This is a veiled way to tell you get a hubby soon and sire children. You are getting late, sister.
We miss to be called grandpas
After washing down the mbuzi with the booze you bought using your hard earned cash, your father will stagger home and throw unexpected demands at you.
"Chris, you know I am about to retire. I want wajukuu. Nataka niitwe guka very soon". The following day he will pretend he does not remember saying anything like that but the message will have gotten home.Mum will keep telling you about her age-mate who spends holidays with her grandchildren, how she makes them traditional food and teaches them farming.
Utafutiwe?
This question will come from your maternal uncle who thinks you are short of vibes to convince somebody's daughter to warm your house. The more you shut him up with kinywaji, the more he repeats that question. He wants you to marry his friend's daughter who is a trained teacher and a mother of one. "Si you can take Sabina? She is a hardworking girl. And by the way she is employed by the government. I can link you up with her" he will insist.
What will she cook when I visit?
Because you have delayed marrying, your mum will visit you in Nairobi in March next year. She always does but this time you will not meet at that restaurant near your village terminus. She wants to come to your house and eat a home cooked meal. This visit has been sanctioned by the whole clan. However organised you are, she will identify faults in your house which she believes can only be corrected by a Waithera or Akinyi.
Mingle with them utapata
Five years you have been a choir member at your church in Kariobangi South. You have participated in dozens of weddings of your choirmates but no man has winked at you. It is time to change your strategy. You are too conservative, dressing like an Eskimo yet you are 'blessed'. She will advise you to start hunting for men. Slide into their DMs, go to parties and discos.
Budaa wapi mtu?
There is that village friend who keeps tabs on everything happening in your life. Whenever he visits home, he must pass by your home to greet your mum. But he always asks if you got married. That question is a melody to her ears. This Christmas he will be discreetly invited to your family gathering to deliver that message.
Fungulia your younger siblings
You are seen as an obstruction to your younger sisters and brothers who want to settle down. You have to 'open the gate' by settling down so they too can embark on the same journey. Your last born wants to hold a huge wedding before August next year and everybody is angry because "Umeweka jam".
Kuna kasoro?
Some people think you have a medical or spiritual problem deterring you from marrying. Immediate relatives find it hard to ask you this question so they send that kalevi uncle to raise it. "Daniel, let's know kama kuna shinda. We can consult a good herbalist" he will say. For the women, they will send the Women's Guild leader with a proposal to pray for you and possibly offer you mafuta takatifu to break that curse.