Ten types of annoying passengers you should never carry in your car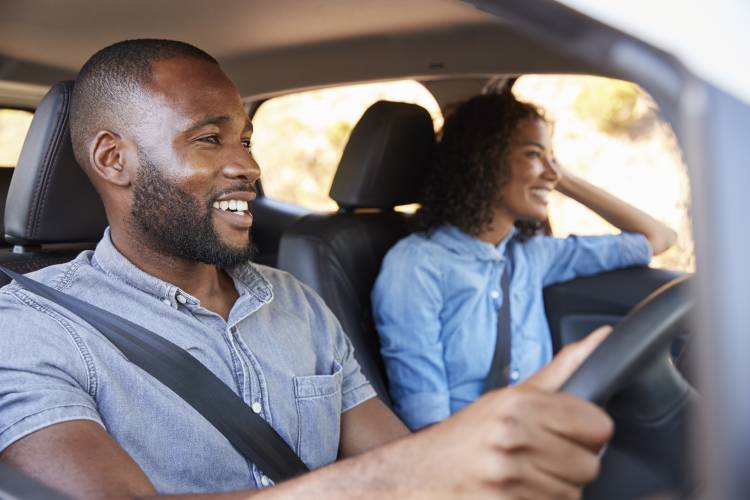 Kenyans have big hearts, that's why friends or neighbours will give each other lifts. But then, there is this special breed of insensitive Kenyans who will get into your car and immediately switch the radio from BBC to Kasheshe by Maina and King'angi. Others will start tampering with the sunroof or the AC.
Another will find a fault with your car and start laughing about your fuel gauge which is ever in the red. Here are 10 annoying habits that can drive you up the wall.
1. Teaching you how to drive
We know you once had a BMW. We know its speed limit is 240kp/h. We know it's a big powerful car, for Pete's sake, you have begged for a lift, from a lady driving a Vitz. Its top speed is 60 km/h, while downhill. And going up a hill, the car coughs like a TB patient. Stop comparing your car to hers. She has no reason to listen to bull crap about the car's horsepower.
2. No privacy
If you are in my car, your space is strictly the seat you occupy. Don't open the glove compartment and read the papers you find there. Some of us keep our medical records in the car and you have no business knowing about my erectile dysfunction. Don't lower the sun visor and peruse through my driving license, while laughing at how 'beat' I look in the passport photo.
3. Passing wind
If I give you a lift, please, tightly hold you flatulence problems until you get to your drop off point. Kenyans, with a straight face, will pass wind, look straight ahead and pretend the foul smell isn't from deep in their bowels. Yet you are only two people in the car.
4. Mkono samosa
If given a lift, sit properly, like a little girl in Sunday school. Don't recline the seat, put your legs on the dashboard, fall asleep and start snoring like a contented cat.
5. Keep your opinion to yourself
When you get into my car, keep your opinion about my car to myself. I don't want to deal with questions like, "Haiya, you park this Mercedes outside a rented house? I can never buy a car, I will buy a plot in Kamulu first."
6. Can you have good manners?
If we are neighbors, and I pick and drop you every day, once in a while, offer to fuel the car. Being a proud man, I will say no, but at least I will be happy you offered. Other people get so much used to lifts that on the day you don't pick them, they will call you upset, "Sasa umeharibu plans zangu. I don't like sitting in traffic. Sawa, but kesho usichelewe, kwanza last week you made me get to the office late."
7. Belittling my car
If you ask for a lift, be humble. It means you didn't have faith in your legs and shoes, but had faith in my Japanese jalopy with its Chinese tyres. I don't want to listen to things like this, "Hii gari inaeza fika Western kweli? My uncle had one, ni mabati tuu. Is a very useless car. Si hii gari inakusumbua sana?"
8. Invading my plans
If I give you a lift, I should never go out of my way to take care of your desires. If I was to drop you at Mlolongo, please alight there, don't tag along with me to Kitengela because you heard I was going for nyama choma. Others will ask you to stop by the supermarket, during rush hour and wait for them for thirty minutes as they do their monthly shopping.
9. Omba omba
If you find something in my car, please don't take it. I could have two umbrellas, or a book, or even several bananas. Don't help yourself to my bananas while saying, "You know my son Jayden loves bananas. Let me take three from this bunch." Woman, you knew Jayden had a mouth that likes bananas. Go feed your child but not at my expense.
10. So what if it is baby pink?
If you are given a lift, if you can't say something positive about my car, hold your peace. Most of the times we pick dark interior for the car because we have kids who would mess up a white or cream interior.