10 popular email expressions that mean 'go to hell'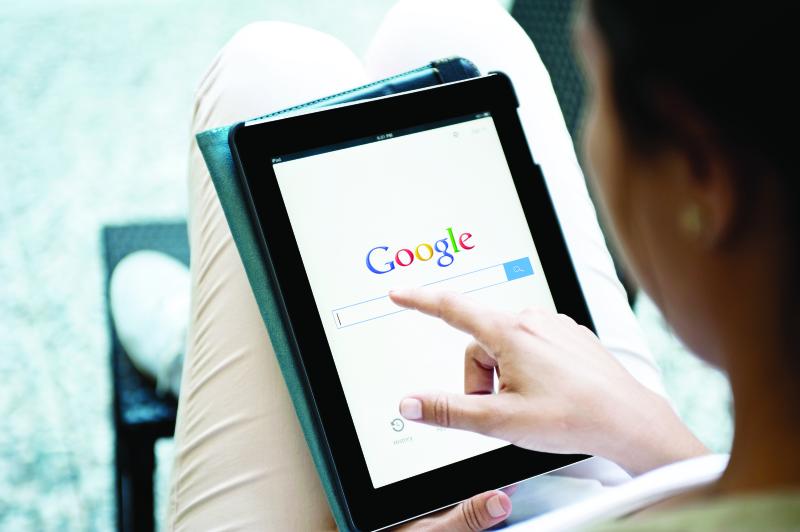 Emails are often the best method of communication within the workplace. They are (usually) brief, official, and there is an added advantage of leaving a paper trail that can be dug up in future. An underestimated feature of work E-mails is the opportunity they provide for passive aggressiveness. While you can roll your eyes and smack your lips when you see the boss calling, or mutter "Now what does this one want?" when you see their message, there is nothing as satisfying as strategically concealing your irritation through carefully-selected phrases. Here are the most common ones we use to communicate our true feelings.
1. As per my last email
This is arguably the most popular way of telling the person you're emailing that you think they are an idiot. 'As per my last email' basically means, 'I already told you this, you fool. I will now attempt to rephrase what I already said, in a way that even a five-year old can understand.'
2 Let's circle back at a later date
Circling back, also known as revisiting, essentially means time has been wasted in the past, and the sender of that email is unwilling to donate more. Let us circle back is a fancy way of expressing exasperation without actually saying the person makes you long for a stiff drink. It also says you do not have time for their incompetence.
3. Kind regards
The regards are never kind, and they are seldom warm. Kind regards went to the same university as 'Si tutaongea?' and 'Cool, cool, later.' Functionally sterile, but accepted as a way to sign off conversations. At best, 'kind regards' is a way to avoid walking away from that email hivi hivi, or to notify the recipient that you are done complaining. At worst, it's an attempt to pretend that you are sending that person good thoughts and vibes, even though you won't spare them another thought until they darken your notification panel again with another email.
4. Going forward, I suggest
Any time you see the words 'going forward' in an email, know that a great deal of patience went into it. Understand that you have made mistakes that nearly resulted in your firing, but that they have chosen to give you one last chance. Going forward is a solemn acknowledgment that your way was not working, and that a different strategy is going to be employed in the future. So, going forward, please refrain from letting the world question whether your degree is real.
5. Exclamation, exclamation, exclamation
I have never known anyone who sends an e-mail emotionally. Even when annoyed, most people step away from the keyboard long enough to calm down, or they rethink their frenzied response once they've had a chance to read through it. So, it doesn't make sense to receive an email peppered with exclamation marks. Are they excited? Are they shouting? Are they raising their pitch at the end of every sentence? Or maybe they're just 12 and they like the way those things look. Either way, exclamation marks, as soon as they exceed two, are a desperate plea for attention.
6. I'm sure you're aware
This is a challenge. 'As I'm sure you're aware' dares you to say you're not in fact aware, which paints you as not being good at your job, or accept that you were aware and did nothing about it. That person might as well challenge you to a fight to the death in the break room. Bare knuckle. Winner takes all. 'As I'm sure you're' aware communicates superiority (I know your job better than you do) while injecting a much-needed sense of drama to the workplace.
7. Apologies for my late response
This is not, in fact, an apology, but a demand for one. You're basically saying, "I'm sorry you have nothing better to do with your life than send e-mails. Me, myself, I was busy while you were clacking away at keyboards. I was cradling a drink while watching meat sizzle on a grill. It took every ounce of self-control to respond to your email, but here we are. Please try not to disturb me again, thank you."
8. Thanks in advance
When you tell someone 'thanks in advance' it is akin to pinning their king with a lowly pawn. 'Thanks in advance' means the gratitude is in escrow; it has been stashed away somewhere, and it will only be released once you do your job. If you do it well. It also has the added advantage of putting a little pressure on them. "I am waiting for this, so please get to it, while I work on how best to say thank you."
9. Have a great weekend!
E-mails are usually time-stamped, but it is easy for people to forget the day and time. So, sometimes, after shooting them that quick email, it can be helpful to add a 'Have a great weekend' at the bottom. It reminds them that the day is Friday, the time is 4 pm and you are about to flee from that office building like it's on fire.
10. I have cc'd Phillip from Accounts
CC is that delightful email feature where you can refuse to have chini ya maji conversations with people, choosing instead to invite spectators and witnesses. CC means "I have invited Sly from HR, Phillip from Accounts and James, the CEO, to help me marvel at your incompetence." "Hear ye, hear ye, fellow employees; this is the chain of e-mails to prove we have an imposter amongst our midst. Bear witness, please, and may his future failure be similarly broadcast far and wide."
Hide your knickers
Hanging your underwear on a public clothesline makes them public property