From the wicked ones to digital cucu, here are ten types of Kenyan mothers-in-law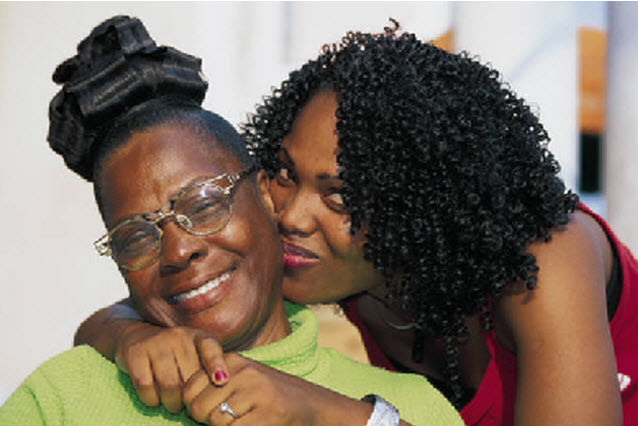 Mothers-in-law come in black and white. There are good ones and nasty ones. A kind-hearted mother-in- law is a blessing from Heaven while a troublesome one can make a man think twice about his marriage. Sadly, unless she goes to visit St Peter's (God forbid) , they are part and parcel of the family unit that you can't wish away.
Here are 10 types of mother-in-laws the boy child has to deal with.
1. Forever 18
These are mothers who have refused to age. They are in denial, of some sorts. They sing Justin Beiber's song line for line and they can rap better than Mejja. They are usually the first to know DMX has died and they will post it in the family WhatsApp group, alongside a clip of their favourite DMX song. For the 'forever 18' mothers-in -law, going out of town for a weekend means going to Naivasha for camping, forgetting she has arthritis that keeps her awake most of the nights.
2. Prayer warriors
These are the women whose souls will leave earth on an express chariot of fire on the day parapanda italia. They are pious. They are holy. Alcohol has never been served in their houses and no stronger drink has passed through their lips other than chai. They lead in church activities, attend every funeral, kesha and crusade. They will pray for everything. They will hold special prayers for Raila, BBI, hawkers in the streets and the late Duke of Edinburgh, Prince Phillip!
3. Corporate cucu
These are mothers-in- law who are at the apex of their careers. Running multimillion empires with hundreds of men reporting to them. Their time is usually precious and you can just turn up at their gate at lunchtime. You have to call, be scheduled and included in the guest list. They usually have no time for pesky grandchildren who will ruin her living room by spilling juice on a handwoven Persian rug bought in Italy for Sh700,000 in 2019 when she went to meet Bill Gates at World's Top 500 CEOs Summit.
4. Health conscious
These mothers want to live forever. So they check what goes into their body. Their drinking water must have chia seeds. Their diet is gluten free. They don't eat any processed food and grandchildren hate visiting them because everything on the menu is either boiled or steamed. Even during her daughter's ruracio, visitors were served brown rice, brown ugali, uji ya wimbi and boiled meat.
5. Wicked, wicked ones
These are devil reincarnates on earth. They sow seeds of discord everywhere they go. When she opens her mouth to talk, you are bound to fight with your wife. Her children grew up, fled the coop and don't want to visit. Her husband is dead or dying from lifelong stress. Even flowers in her garden can't blossom by the sheer weight of the negative energy she possesses.
6. Leave me alone
This is the mother-in-law who loves her space and peace. She is very much okay with once a year family gatherings where she will pop in for two hours and then disappear. She won't call to ask about her grandchildren and most times, she forgets how many grandchildren she has, doesn't know her son -in-law's second name and even under the threat of torture, still won't be able to tell if the son-in-law is a lawyer or a businessman.
7. The matriarch
When you marry into such a family, it's the man who moves in. She will be in the forefront of securing her daughter and husband a home, probably within her compound. She will give the son-in-law her car as a gift. She will make sure the son-in-law is employed in the family business and will even name the grandchildren and decide where they go to school. They are usually overbearing because they are wealthy, idle and have enough time to manage their children's lives.
8. Dot com
These are the ones who know every latest technological trend. They were on Netflix before anybody knew what that was. They have email addresses like [email protected] They read Kenya's top website, Standardmedia.co.ke religiously and they know who and why @CNyakundi is writing hard hitting stories about a certain businessman.
9. The academics
These are the mothers-in-law who value education and hold a PhD. Their children never did well in school so they hope their grandchildren will get PhDs at 22 years. Everything in their life is focused around education and at family functions, they introduce themselves by saying, "My name is Dr Matilda Vas Deferens-Oluoch PhD, and this is my husband Professor Dr Engineer Martin Gallstone Oluoch."
10. The business lady
These mothers-in-law live, breathe and eat business. Upon meeting a prospective son-in-law, she will pull her daughter aside and ask how much the man makes. If not CEO level salary, she will quickly introduce the doctor son-in-law to importing mitumba bales, running an agency sending house helps and watchmen to Gulf states, selling land in Kajiado, building apartments in Kamulu, running three pharmacies in Umoja and a keg joint near a students hostel.