Driving me crazy: Ten types of matatu drivers Kenyans can't stand on the road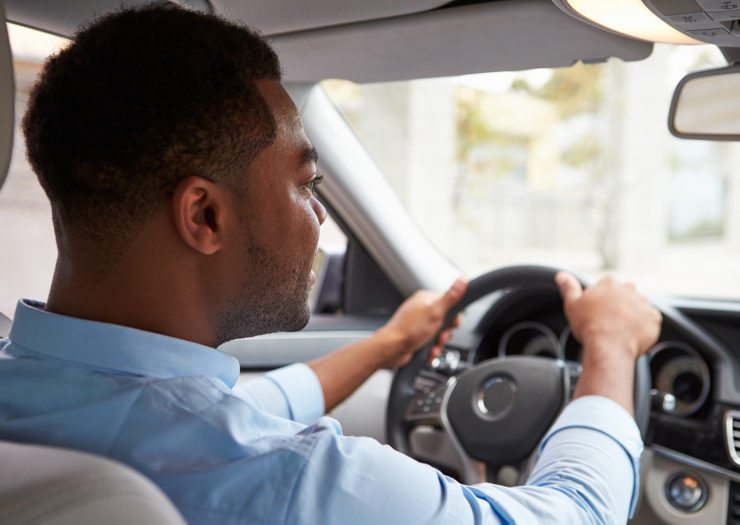 There are drivers and then there are Kenyan drivers. Those operating in Shags are worlds apart from those in the city. And every msafiri who uses nganyas or matatus has tales about drivers they encounter daily. Some don't drive like they went to any driving school. Others appear perpetually high. Others drive like it's a death wish. Then they have behaviours, which make one question their moral compass. Like the dere who avoids stopovers because anadai gari imekuwa train. Or those who lie that wanafika mwisho ndio wajaze gari only to dump you kwa njia. Or the hungry fisi you meet kwa shimo narrating venye alipita na abiria. Here are 10 types of deres in the city...
1. Bad blood kibao
They pick up fights with everyone because they catch mafinyoo. They shout at lazy touts wenye huharibu masaa. Drivers who overlap and careless pedestrians get a dose of their insults. They loath slow passengers hence start engines before they board or alight since they hate mwendo wa kobe.
2. Man solo
They chase touts away because wanawes make it on their own. They often take express safaris hence stopovers are alien to them. They okota fare kwa shimo before they embark on their trips. They can multitask and play dere and tout at once.
3. Skirt chasers
They lean on their windows to have a glimpse of fine mayengs. 'Madam hapa kuna kiti yako hapa special..." They help you up in their nganyas and give you password ya wi-fi. Thereafter, wanaitisha password ya roho yako because umem-nice.
4. Drowsy Dan
You spot them by their beetroot eyes. Being sleepy heads, wanaeza doze kwa jam. They contend to kurauka mangware ndio wasiharibu kazi. They often remind you, "niko na usingizi nyingi, unajua sijalala siku tatu..."
5. Warlords
The warlords pick up fights with dere wenzake. They chase other drivers kwa shimo claiming that ako kwa line. They pick up fights with slow touts blaming them for kuharibu masaa. "Huoni tumepitwa na gari ya Njoro?"
6. DK kwenye mix
Wale dereva wa mahewa who drive with loud music on. They control the choice of music and hardly welcome any opinions based on music. They shake their heads as they hum to music. They could remind you how ngoma za kitambo zilikuwa kitu and vile DJ ako na mix kali.
7. Tembea Kenya
They are adept at using unfamiliar routes making travelling an adventure. They have mastered tricks of avoiding the boys in blue. Do not be utterly shocked when they dump you in the middle of a thicket along Kenyatta Road off Thika Superhighway. They make claims like gari haina watu or jam ni kubwa huko mbele. "Madam shika hii kumi utapata gari ingine hapa...unataka tushikwe?"
8. Half-marathons
They are the deres who give excuses so as to shove you kwa dere mwingine. They do not fika mwisho as they promise but make claims that gari haina watu. " kujeni mwende na hii..gari inapelekwa garage imeharibika..."
9. Salaams Brigade
They often piga honi to salimia wenzao as they make consultations. "Huko chini kuko aje? Mbona kuna jam ivi?" Thereafter, they lean to their passengers for chitchat "..huyo alikuwa rafiki yangu..huwa anadrive hivyo na alikanywa...jamaa imepata pesa haraka." This is sometimes in the middle of the road and they don't care about other drivers and their incessant hooting.
10. Goody-Two shoes
They are extra careful and have zero ajali records. They observe speed warnings. They appear like they could have been preachers in another life. They remind you to funga mishipi once you board their nganyas. They reprimand young kids who stick their necks out of the windows. "...unataka gari ipite na kichwa yako. "
Hide your knickers
Hanging your underwear on a public clothesline makes them public property