Types of callers: Some are lone-romantics who want to marry the agent because "I just love your voice."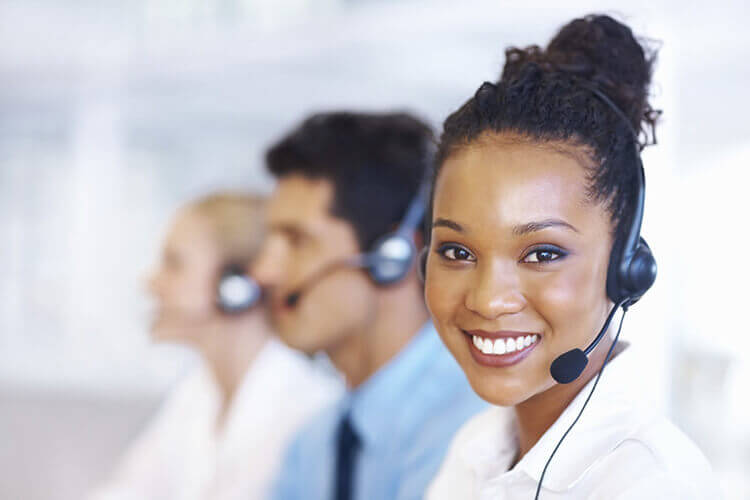 Taking calls to solve people's issues can be taxing for customer care representatives. You heard Kenyans have peculiar calling habits, right? By virtue of their work, therefore, call agents answer all manner of calls from the interesting, the weird, the hilarious to the bizarre: Some call to know where they are. Others want to find out a lost number of an ex-lover. Still, others call to know why the network has hanged for ages. And there are the lone-romantics who want to marry an agent because "I just love your voice." Here are ten crazy customer care calls.
1. Sending salaams
Some idlers call customer care agents just to send salaams. The call queue of having to wait does not deter them. When they are finally let through all they say is: "I just want to greet all of you there…and please take care!"
2. The Casanova
These ones are mostly men. When the voice on the other end is a woman's they proceed kurusha mistari telling her how taken they are with the voice and are even ready to marry right at that minute. Some even propose dates which, alas!, are turned down since all calls are recorded 'for quality assurance purposes.'
3. Wrong number
These are the confused fellows who start pouring information that is not relevant to the work of a customer care call centre. They might complain about how their bank balances are not adding up. When told it's not a bank they've called, these breed will yell at the agent while demanding "Get me your manager, right now!"
4. Family feuds
These ones pour family issues to the agent who listens to how "my wife alitiwa mimba na makanga" and thus needs advice on how best to puncture all the matatu tires at night. They don't care the agent has no background in counseling, psychology or experience in solving family matters.
5. Irritant comedian
These ones have the humour bone and will start with "how are you sweetie?" and then create a false alarm with "please hold on for a minute, my house is burning" before calmly proceeding with queries on where a certain celeb buys her underwear. The customer care agent often asks such whether everything is alright, and they proceed to say "are you aware Huduma Namba are out?"
6. The clueless
Yes, theses ones call bila clue of what they really wanted. When asked to explain their issues they say "let me think about it first…usikate simu kwanza!" Prodded further they say "ndio hiyo inakuja then inapotea…wait, usikate simu!"
7. The know- it all
They correct the customer care agent when they make grammatical mistakes. They even appear to know more about the company than the customer rep. "You CEO started out as a filing clerk, then married the agent who sat where you're seated. But I hear you have issued a profit warning meaning your accounts are in the red…hii corona si mchezo!"
8. The sumbua
These are customers who call to raise issues about their 50 cent credit balance having "disappeared". Others brave long call lines just to ask why their Oriental smart phone lose network while at the ground floor.
9. Empty threats
They threaten dire consequences if their demands are not met. Like reversing Sh10 sent to the wrong number within seconds. They are also gifted at hurling choice insults calling the agent "matiti ya nyuki" while demanding that their numbers should not receive unsolicited forwarded messages from merchandizing or betting companies.
10. Distress calls
They may be genuinely in distress but instead of calling 999 for the police, they resort to customer care agents with issues ranging from burglary, carjacking, puncture and sudden heavy downpour in Rumuruti.