Ten types of customers you are likely to meet at the supermarket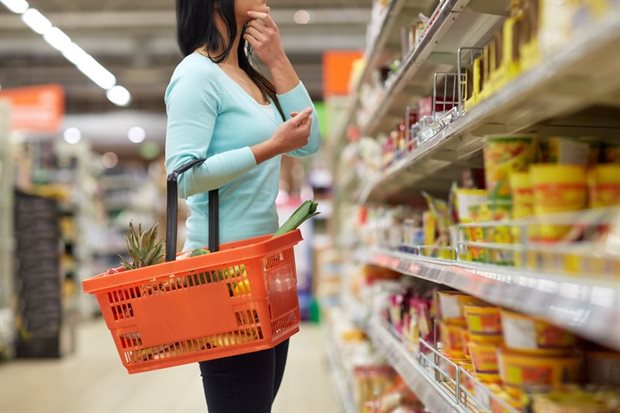 Every market, as they say, has its own mad man, and so is the local supermarket. Here, you will not fail to find some crazy characters, including the one who walks in without any money but walks out with 'shopping.' There are also the sumbua types who will approach each and every staff asking about something.
And since supermarkets now have restaurants, there are families who come for lunch after church before gaining strength to shop. You can also tell the bachelor and bachelorette from the ones who live in single rooms.
Of course, the one with diapers in an overflowing trolley is married hence the sore-faced woman behind him who could be the wife. Here are 10 types of customers you are likely to meet at the supermarket:
1. The walk-about
These ones zurura around the entire supermarket, right from the households section, through to the fruits, stationery, clothing and electronics department just to 'check out' things. They normally end up walking out without purchasing a single item.
2. The idler
They amble to the supermarket just to kill time. They are the type that watch coronavirus updates or action movies on the supermarket's TV section. They also stare at how bread is baked at the bakery section before salivating at the chicken frying in the pan. They rarely hold on to shopping baskets.
3. The confused
Despite frequenting the supermarket for several years, these type still don't know where the sections for condoms or underwear are. They will go around looking for staff to pester, including asking for the price of items - which are clearly indicated on the shelves. These are mostly shags mondos.
4. The kauzi
Having no money is not a deterrent to their shopping desires. So, they will walk in to pinch something off the shelves, unaware that some 'shoppers' are actually floor managers out to catch thieves like them. Shortly, 10 guards would turn up and escort them to a backroom where a five-kilo cooking oil can will fished out between their legs!
5. The loaded
They fill the largest trolleys in ways to suggest they're 'covidionaires.' It takes 30 minutes or more for the cashier to process three trolleys filled to the brim with items you only see in glossy magazine adverts. They make customers with small items like the tiny toothpaste feel ashamed and move to other queues. They tip porters who lug their heavy shopping to large cars in the basement parking.
6. The single-item buyer
They don't mind queuing for long just to buy a single newspaper which they could have bought from the newsstand anyway. Though there are dedicated counters for those with less than 10 items, you will still see them holding one ball pen and the smallest lotion behind the loaded customer. These ones are single and jobless. Or are casual workers living in bedsitters.
7. The bargain hunter
The supermarkets have their number for bargain and end of month sale alerts. They also have loyalty cards for almost all supermarkets. They don't buy anything before checking out a 'Buy One Get One Free' offer of the month. Shopping is an outing for them. They take long, comparing all prices of yoghurt before picking the one with extra millilitres for Sh2 less. Back home, they fish out the receipt to confirm they were not short-changed, then keep it in case the yoghurt is not fresh!
8. The clumsy
They will pick a matchbox and return it to the lotion section, giving staffers extra work to reorganise entire shelves. They are also the type from whose shelves items are always falling. Never mind after all that, they end buying just one apple!
9. The sloths
These ones are found at the cashier, where they start searching for credit cards or cash after the cashier is done, yet all along they knew money would be needed. They take too much time, leaving fellow customers moving queues while clicking.
10. The cash-strapped
They are always short of cash and the manager has to be called for the cash register to be reset as some items are returned back to the shelves, leaving other customers cursing, clicking while moving queues. They usually have no shopping list.
Hide your knickers
Hanging your underwear on a public clothesline makes them public property