Premium
Immigrants helped cement Mombasa's name in football
Sports
By Kenyatta Otieno | Nov 29th 2022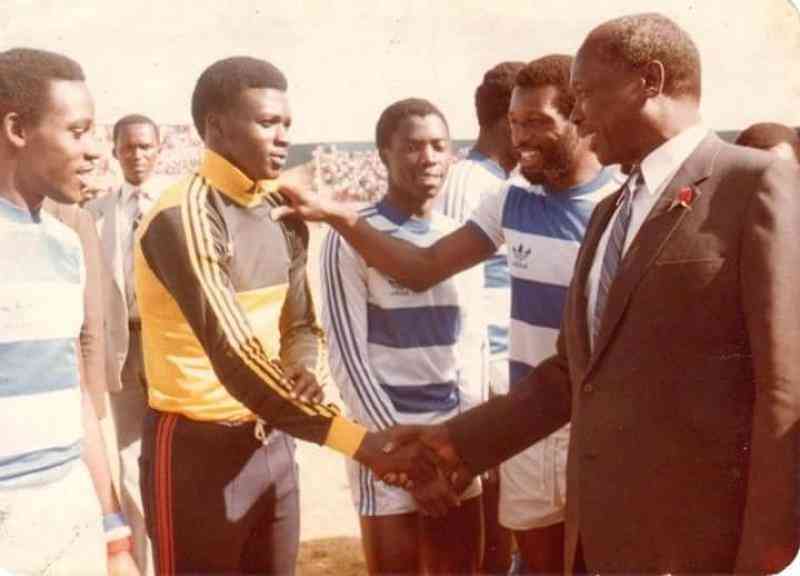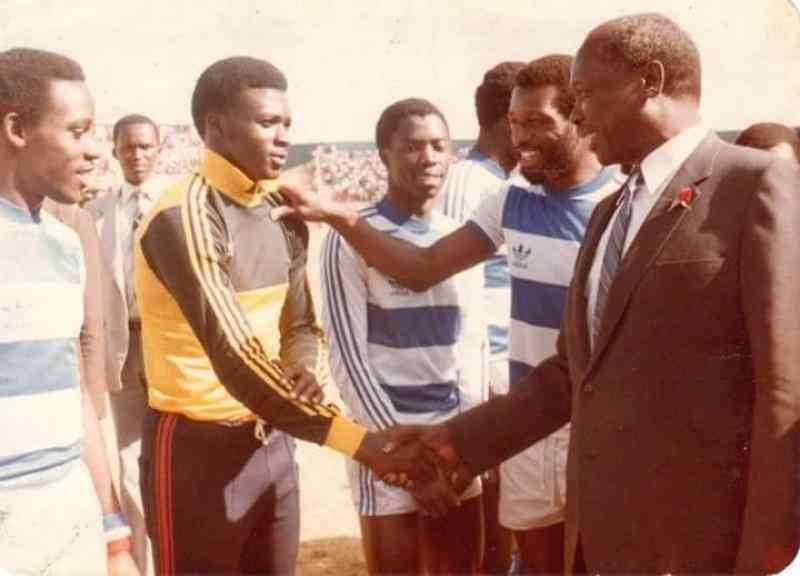 In 1962, Luos accounted for about 25 percent of upcountry immigrants in Mombasa.
This was significant because immigrants were about 57,000 in total. They moved to the coast in search of jobs in the port and hospitality industry.
A few of them began businesses such as Ramogi Stores, which was the initial sponsor of Ramogi FC. The club was renamed Lake Warriors in 1981.
For starters, Mombasa was the hub of football in Kenya during the colonial era.
The Luo were united under Luo Union East Africa, a welfare association that had branches in major towns in the region. The Mombasa branch formed Ramogi FC in 1965 while Luo Union FC established by the Mwanza branch had moved to Nairobi in 1957. However, Ramogi FC was registered as a society in March 1973.
The club was based in Shimanzi area and trained at the Railways Club. The founding club secretary was Jack Aringo while the organizing secretary was Abner Orembo. Tom Mboya served as the patron.
Ramogi FC featured in the third national league in 1966 and came in seventh out of 10 clubs. Mombasa had three teams in the league. Feisal, which had won the league in 1964 was fifth while Malindi-based Liverpool FC was last on the log. The three clubs would set up a rivalry like no other at the coast, which, however, faded towards the end of the 1970s. In 1969, when Kenya Football Association was disbanded and the league disrupted, Ramogi A played in the Mombasa District FA Division 1 while Ramogi B FC played in the Mombasa Division 2 league.
In 1967, Ramogi lost to Abaluhya in the FA Cup semis and in 1968, it lost to the newly formed Gor Mahia at the same stage. In the 1967 Mombasa derbies, Ramogi was beaten by Feisal FC 3 - 4 in May and again lost 2-3 in November. The best players to come out of Ramogi in this era were centre back Mike "Machine" Ogolla and left back Swaleh "Oswayo" Ochieng'. Ogolla left for Gor Mahia in 1973 while Ochieng' went to Luo Union in 1975.
The club was relegated in 1974 to the lower leagues where they stayed for three seasons. They won the Division 2 League in 1977 and were promoted to the 1978 Kenya National Football League. The club was in the hands of chairman Lukah Wasuda and Enos Olando as secretary. Italian-owned Brollo Kenya Limited also stepped in to sponsor the club.
In the 1978 league, Ramogi finished last and were relegated but that did not happen. Kenya Football Federation (KFF) is known to prop up confusion when people are planning to oust office bearers. Ramogi stayed but KFF chair Kenneth Matiba left KFF in 1979 and Dan Owino took over.
This is the season of players like goalkeepers Francis Lubembe and Mickey Kenyatta, George "Kiguru" Onyango, later nicknamed "Fundi" at Gor Mahia, Richard Agwanda, Leaky Osodo, Martin "Sibuor" Ochieng' and attack machine Paul Opot.
In the confusion marred 1979 KFF Challenge Cup, Paul Opot's goal helped Ramogi beat Kisumu All Stars 1-0 in the final played in Mombasa to win their maiden cup. Gor Mahia had declined to play Maragoli United in a rescheduled match as the new KFF office banned some teams from taking part. In the end, Ramogi FC was tasked with representing Kenya in the 1980 CAF Cup Winners Cup.
This came after Gor had reached the finals of the same cup in 1979 and lost to 8-0 to Canon Yaoundé of Cameroon. They were beaten 6-0 in Nairobi in the second leg.
People did not believe that Ramogi was up to the task and several letters to the editors of local dailies had people calling for KFF to allow
Gor Mahia to feature instead. In a friendly match between Ramogi and Kenya Breweries in early 1980, Harambee Stars coach Gregory
Polakow said Ramogi did not have good players. They also lacked ball control and did not have team work. According to him, Leaky Osodo was the only good player in the team. His assistant James Siang'a was diplomatic in asking Ramogi to work against time if they intend to win any match in the continental championship.
Ramogi United was given a bye in the first round before eliminating Matlama FC of Lesotho by goal difference in the second round.
Ramogi FC had drawn 1-1 with them in Maseru before playing to a barren draw in Mombasa. They then met Rail Club du Kadiogo of Upper Volta (later Burkina Faso) in the quarter finals. Losing 3-0 at home and again 1-0 away meant they were eliminated from the tournament. Not a bad outing for debutants.
In 1980, President Moi called for the change of name of "tribal" clubs. Ramogi FC managed to avoid relegation in 1980 so they featured in the 1981 league as Lake Warriors. In 1981, they finished the league in 15th position out of 17 to avoid relegation again. In 1982, they were relegated and replaced by Cargo Handlers from Mombasa in 1983. In 1986, Cargo was relegated and replaced by Feisal FC in 1987 but they were also relegated the same season to pave way for Warriors.
They featured in the 1989 and 1995 league. They, however, withdrew from the league 1995 because as at September, they had only played 16 matches when others had played 30 matches. By October 16, they had played 10 more matches to catch up but garnered 23 points in 26 matches.
From 1996, Ramogi FC concentrated on playing in the lower leagues. They faded out along the way into oblivion.