Is CECAFA tournament dead?
Sports
By Stephen Ongaro | Jun 4th 2022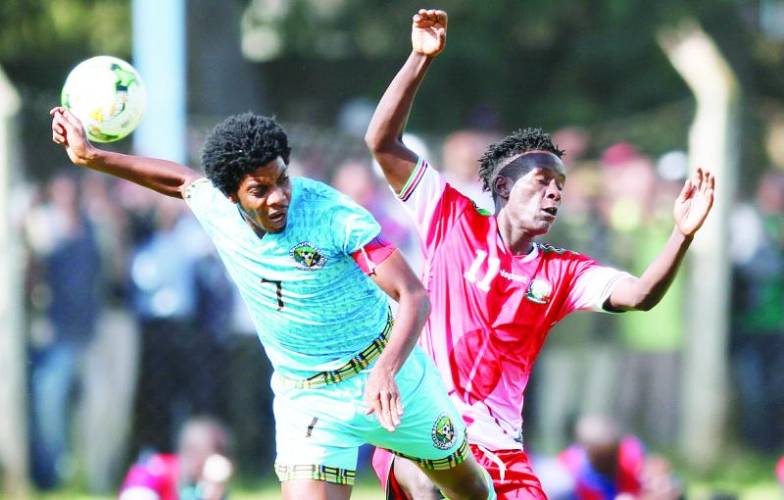 The East and Central African Senior Challenge Cup soccer tournament, which has existed for over five decades as an annual event, is now in jeopardy.
The tournament, which was known as Gossage Cup in the earlier days, involved Kenya, Uganda, Tanzania Mainland and Zanzibar but later renamed Senior Challenge Cup in 1972 after countries from outside the region were included,
Uganda hosted the event in 1973 during the regime of dictator President Idd Amin and were crowned champions. Since then, a tournament of this magnitude has raised a particular interest to the organisers and requires commitment, dedication and outstanding performance that everyone thrives to succeed.
Malawi became the first non-East African team to lift the glittering trophy in 1978 at home. Their victory was a clear indication to the East Africans that their long dominance in the competition had come to an end.
Malawi retained the trophy after defeating Kenya's Harambee Stars 3-2 before a partisan crowd at the Nairobi City Stadium in 1979. The following year, Sudan inflicted more injuries to the East Africans when they won the cup in Khartoum in 1980.
Another big achievement for the Central African nations was in 1984 when Zambia beat Malawi 3-0 in a penalty shoot-out after the teams failed to clinch victory during regular time during the finals held in Uganda.
Zambia's victory marked the first time the country had won a major cup in 20 years since it attained independence.
Yours truly was in Kampala to cover the event and asked Zambia's team captain Jones Chilengi how he felt following the victory. The lanky defender responded: "It's a great honour to all Zambians and back at home including our President Kaunda."
Remember Harambee Stars had won the title for three consecutive years from 1981 to 1983 under coach Marshall Mulwa but this time round, they were knocked in the semis by Zambia while Malawi defeated Uganda Cranes in another semi-final in 1984.
Zimbabwe, which attained independence in 1980 became the Confederation of East and Central Africa Football Associations (Cecafa) member in 1982 and made its inaugural entry in the club championships. It was represented by Rio Tinto Club who lost 1-0 to Kenya's AFC Leopards in the finals at the Nairobi City Stadium.
Zimbabwe's presence in Cecafa tourney was felt in 1985 when they hosted the event and defeated Harambee Stars 2-1 in the final in held Bulawayo.
These consistent performances inspired non-East African members to win more trophies. Ethiopia clinched the cup in 1987 followed by Malawi in 1988 and Rwanda the following year.
Between 1973 and 2017 when Kenya hosted the event and defeated Zanzibar 3-2 in the final in Machakos, it was not held in 1986, 1993, 1997 and 1998.
In jeopardy
Now, there is concern that the tournament is in jeopardy as it has not been held since 2019, a situation that is being blamed on lack of seriousness at the secretariat in Nairobi.
With the retirement of Nicholas Musonye as Cecafa secretary-general, the mantle went to Auka Gacheo, who was expected to continue from where his predecessor had left but this was not to be.
What is happening at Cecafa's secretariat which seems to be dormant? Where are the pioneers of Cecafa to demand changes that would end the confusion in?
Musonye's era saw teams and clubs kept busy ahead of CAF and Fifa tournaments. His diplomatic approach earned him respect to secure sponsors and support from the patron, Rwanda President Paul Kagame, whose immense contributions revolutionised the regional club championship, known as Kagame Cup.
In the past years, members were urged to contribute to a solidarity fund that would guarantee the staging of the Senior Challenge Cup annually something which is not happening now.
Founder members of Cecafa should go back to the drawing board and come up with a comprehensive formula for running soccer and put it in safe hands.
Currently, Kenya is out of the 2023 African Cup of Nations (Afcon) qualifiers and other club tournaments but that should not be a reason to keep quiet while things are going from bad to worse.
We are worried and don't know how long Kenya will remain out of the international scene due to the Fifa ban as this will definitely affect Cecafa tournaments and its administration as well.
Even though Kenya had failed to meet the criteria that both Fifa and CAF had put some requirements for lifting its suspension we should not give up hope of solving these problems amicably.
Both FKF and its management led by vice president Doris Petra and secretary-general Barry Otieno need to realise the importance of putting aside hidden pride to accept to discuss with the Cabinet Secretary for Sports Amina Mohammed how best a solution could be reached to enable Kenya to be reinstated back to international football.