Kenya's track stars who have dominated their field for decades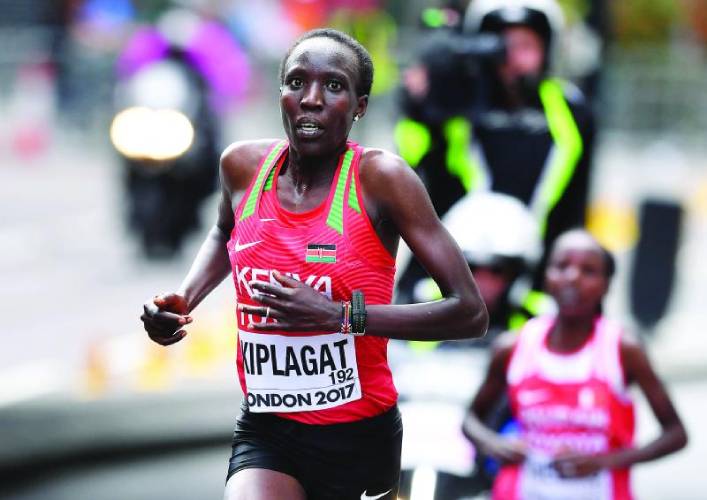 Check out athletes' biodata at the World Athletics portal and you will be taken on a mental flight straight back to Kenya.
Two adjectives – consistency and longevity – spring into your mind. From 1987 All Africa Games 10,000m champion Leah Malot, who actively competed for 32 years to Vivian Cheruiyot (5,000m), the narrative is the same.
But until 2013, Malot lined up on the same courses and tracks with other top stars, such as Asbel Kiprop, as they competed for places in the national to major championships.
Malot, who is a nominated MCA in Uasin Gishu, says the word fear is not in her dictionary.
"During our time, we sacrificed a lot in lifestyle to train hard. Unlike nowadays, there were no cases of athletes taking alcohol, engaging in sexual misbehaviours and doping.
"Some athletes nowadays prefer to take the shortcut by doping to make money easily. That's why most of them are not consistent," said Malot, a Moi University graduate in Business Management.
She loves the Bible verse, Isaiah 40: "They that wait upon the Lord shall find their strength renewed, they shall mount on wings like eagles, they shall run and not grow weary, they walk and not faint."
Lydia Cheromei, who made the national team to World Junior Championships in Bulgaria in 1990, is still an active athlete having finished second at the Eldoret City Marathon last year.
"I am on maternity leave and I will be back soon. I have no plans to retire soon," said Cheromei.
Sally Barsosio, who won Kenya's first 10,000m gold in 1997 in Athens, Greece while a Form Four Student at Sing'ore Girls in Elgeyo Marakwet, is also an active athlete.
She made her debut in the national team in 1995 at the All Africa Games in South Africa. She works in KDF and attributes her long stay on the track to discipline.
Another athlete, Edna Kiplagat has competed in all the six WMM races, twice at the World Championships and the Olympic Games –a feat no athlete on the planet has achieved save for America's Shalane Flanagan, who did it for fun last year.
Flanagan completed the unprecedented challenge of running all six World Marathon Majors in 42 days at the New York City Marathon last November.
Edna has produced good shows in the WMM series. Sample her calling card: She is the London Marathon winner in 2014 and second place in 2011, 2012, 2013 as well as 10th place in 2015.
In addition, Edna was the New York Marathon winner in 2010, ninth in 2013, 12th in 2014 and fourth in 2017 as well as Boston Marathon winner in 2017, ninth in 2018 and second place in 2019 and 2021. In 2016, she finished third in Tokyo and Chicago marathons and fourth place in Berlin Marathon in 2018. She won World Championships in 2011 and 2013 but finished a distant 19th at the 2012 London Olympic Games.
She was a runner up finisher in the 2012/2013 WMM series and another runner up spot to Rita Jeptoo, the winner of 2013/2014 WMM series.
Edna, the two-time world marathon champion, keeps dairy cattle in their home in Iten and still eats traditional foods. At their home on the escarpment in Iten, they have set aside a piece of land that is lush with a variety of traditional vegetables.
She relies on the quarter-acre size plot for the natural diet. "We were advised to take either organic or natural foods. We plant them using organic fertiliser as it reduces stomach upsets," said Edna.
She says she normally cooks her meals with ordinary milk cream as artificial foods have a high possibility of exposing them to positive dope tests.
For Vivian, she first made the national team in 1997 while a young girl and could not be left alone in the rooms while at the IAAF World Cross Country Championships Marrakech, Morocco, in 1998. She slept with the team's chaperon.
She also has no kind words for athletes who engage in extramarital relationships and indulge in alcoholism. At 38, Vivian plans to keep on competing until she is 40.