Rich and gifted: Kenyan sports stars with affluent backgrounds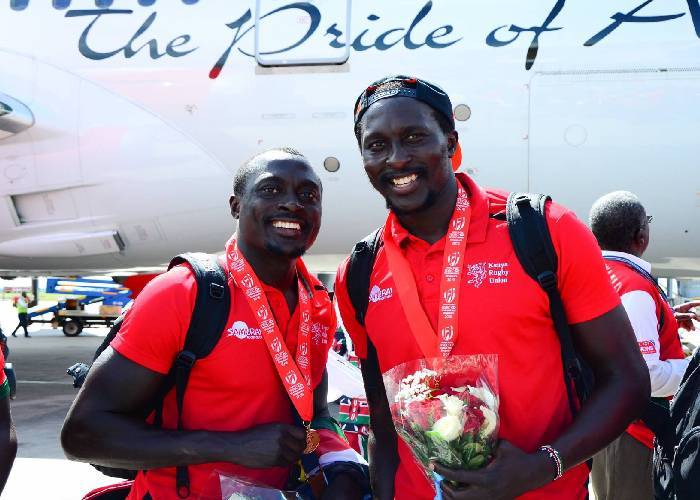 It's an interesting statistic. The Kenyan sports scene is often defined by rags to riches stories with talented children from poor families braving huge odds to ascend to stardom.
But there are classical examples of kids from rich families who have made it big on the global stage. For example, tennis icon Paul Wekesa is the son of former Cabinet minister Dr Noah Wekesa. He won three doubles titles, achieved a career-high singles ranking of World No. 100 and reached two tour-level quarterfinals at Auckland in 1989 and Seoul in 1995.
Here, The Nairobian takes you through the stories of other children who shunned affluent lifestyles to take up sports.
Tom Bush Wamukota: Basketball
Tom Bush Wamukota is based in Juba where he plays for the Cobra Sport, a South Sudanese club that takes part in the Basketball Africa League, the continent's premier men's basketball league.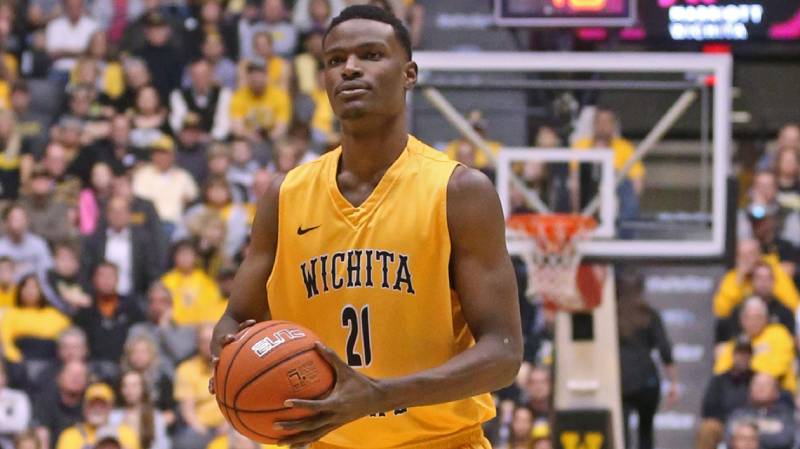 Cobra earned a promotion to the 2022 BAL season in December last year becoming the first-ever team from South Sudan to qualify for the league, which features 12 club teams from across Africa. That promotion came after the team, which is coached by Kenyan Jevish Omondi, acquired the services of Wamukota alongside Rwandan international Dieudonne Ndizeye.
Wamukota is the son of Webuye West MP Dan Wanyama. The father is a former Kenyan international who captained the men's volleyball team before venturing into politics after he retired from the court.
Eugene Asike: Football
On the pitch, Eugene Asike cuts the image of an ordinary Kenyan football player struggling to keep up with the rigours of the game. That is until one goes through his social media pages.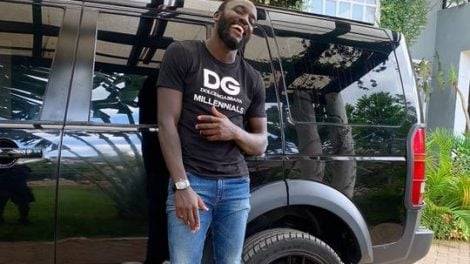 Here, he poses in trendy fashion clothes and big machines – the symbols of a privileged background. One of the striking pictures on his official Facebook page is that of a leather bag, big black body spray, a wooden hair combo, sunglasses and an I-phone. This was his starter pack for one of the KPL matches away from Nairobi.
In another clip that went viral in 2017, Asike is seen dancing to music booming out of the stereo of a Land Rover Discovery parked in an affluent compound with a big maisonette in the background. Besides football, Asike runs a fitness and nutrition business jointly with his girlfriend Paula Bosire.
Despite the affluent life that he lives and displays on social media, Asike has played almost all his career in Kenya, save for a short stint in Zambia in 2018.
The Tusker centre back is the son of Court of Appeal Judge Justice Asike Makhandia. Makhandia is the Court of Appeal's head of the Criminal Division.
Marcel Awori: Athletics and football
Marcel Awori might not be a big name in Kenyan athletics yet but is an all-around upcoming athlete and footballer at Boston University, USA.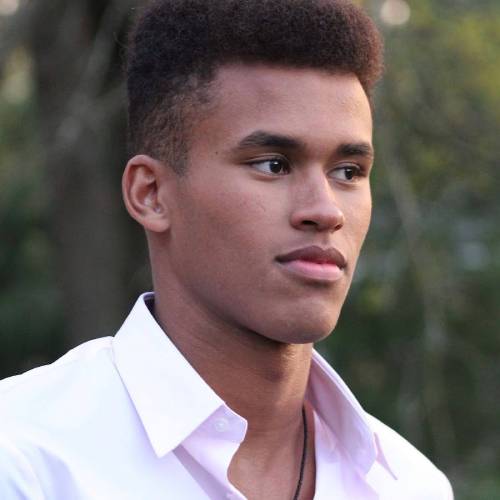 Marcel moved to Boston University from Northfield Mount Hermon in 2022. His sporting story was not known to the Kenyan public until he trialled for the World Under 20 last year.
Marcel comes from an athletic family. His father, seasoned banker Jeremy Awori, who is the ABSA Managing Director and Chief Executive Officer (CEO), was a swimmer, the same as his sister.
Jeremy, an alumnus of St Mary's School and former chair of Kenya Bankers Association (2013-14), is one of the highest-paid CEOs in Kenya.
Injera sons: rugby
Dr Wilfred Emonyi Injera, the former medical laboratory scientist at Moi University's School of Medicine, based at Moi Teaching and Referral Hospital (MTRH) in Eldoret, is a contended man as his three sons line up for the Kenyan Sevens squad in major championships including the IRB Series.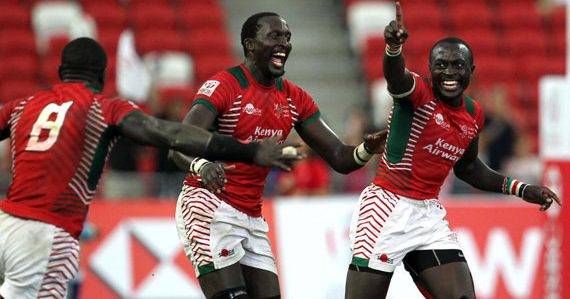 Humphrey Khayange, the firstborn, made his third appearance at the 2014 Commonwealth Games in Glasgow, Scotland while winger Collins Injera, the immediate younger sibling too appeared for the second time at the games as they guided Michael Agevi, their youngest into the game.
Martin Keino: Athletics
Martin Keino, the son of 1968 Olympic 1500m champion Kipchoge Keino, could not match his father's athletic performance.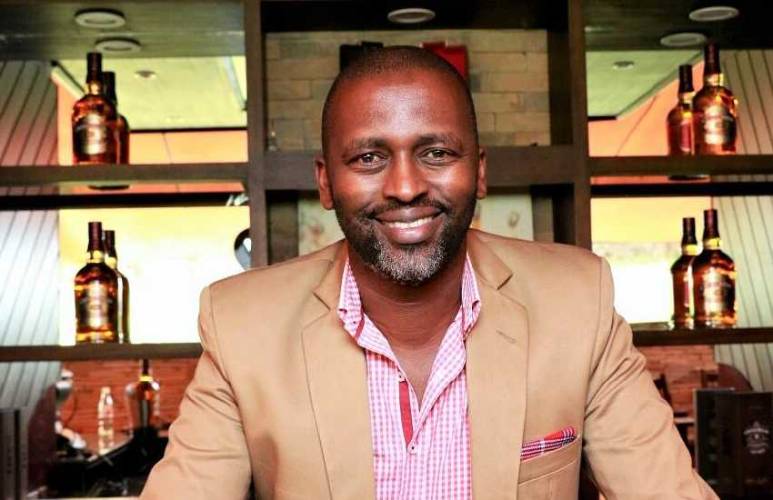 But, as a career pacesetter, he paced for seven world records. He was the pacesetter for Daniel Komen when he set two all-time marks and Ethiopians Haile Gebrselassie and Kenenisa Bekele, who broke world records in 5000m and 10000m.
He led Komen to set world records in two miles twice posting 8:0354 and setting the current record of 7:58.61 in Hechtel, Belgium, on July, 19, 1997.
Komen stands out as the only man alive to have run the two miles race under eight minutes.
Stephen Chemlany: Athletics
He summoned hard work and determination to excel in athletics and academics. The 2014 Commonwealth Games marathon silver medallist, is not your typical Kenyan athlete.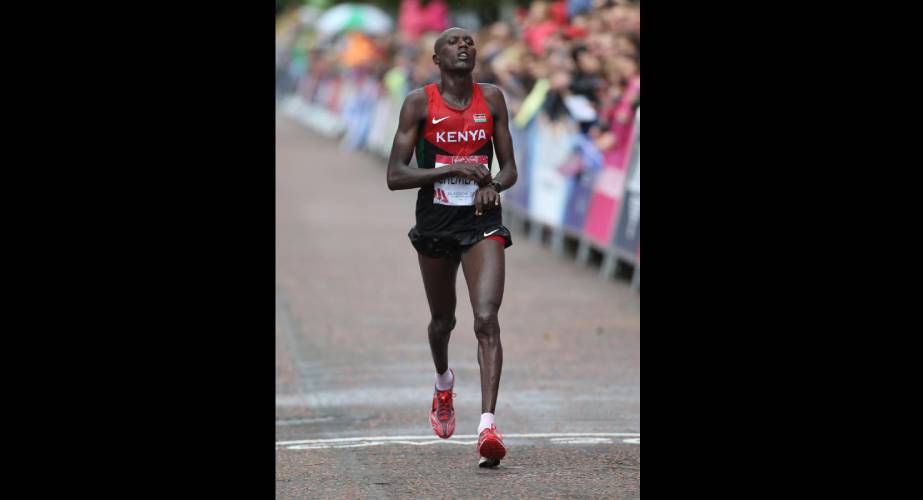 From childhood, Chemlany nursed lofty dreams: to stage excellent shows in athletics and raise his academic CV. And it came to pass. He holds a masters degree in computer science from New York State Iona College, actualising the counsel of American author Les Brown who once said: "Shoot for the moon. Even if you miss it, you will still land among the stars."