Kenyan sports bosses who have held their positions for too long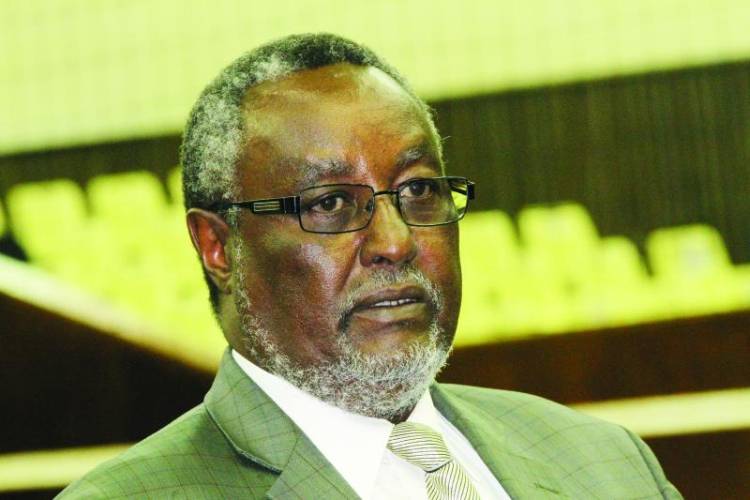 In Africa, Presidents are known to cling to power with an iron fist. And former Zimbabwe President, the late Robert Mugabe, who became the world's oldest president before his ouster in 2017, is a classical example.
They are the Methuselah or, at best, dinosaurs in African leadership and governance. A similar script resonates in some of the Kenyan sports federations, where some officials came into office long before Jehova Wanyonyi became 'God' and then the god died.
From cycling, volleyball, hockey to football, Kenya is endowed with a constellation of sporting talents. These talents are managed by federations. Ironically, some of those men and women charged with the responsibility of running the associations never took part in sports. That, however, is far from insinuating they are not good managers, chairmen or CEOs.
Jose Mourinho, two-time UEFA Champions League-winning coach with FC Porto in 2004 and Inter Milan in 2010, is a good example. The Portuguese never played professional football. But that did not stop the 'Special One' from winning the domestic title in a record four different countries – Portugal (Porto) England (Chelsea), Italy (Inter Milan) and Spain (Real Madrid). There are sports administrators, some who have been in the game even before Messi, the Argentine and seven-time Ballon d'Or winner, was born.
They have been christened 'Mugabes' of Kenyan sports administrations. Here, The Nairobian shares a ledger of some of the longest-serving federation bosses in the country.
Julius 'Kamaliza' Mwangi: Kenya Cycling Federation
Mwangi has been an official of Kenya Cycling Federation for long. He has no doubt mentored some of the best cyclists on these parts of Africa.
David Kinja is famed for nurturing Kenyan born-Brit cyclist Chris Froome, who has won three editions of Tour de France.
While Kinja and Froome are some of the notable names in cycling circles, James Mwangi has been the head of the federation in the country. Mwangi has been at the helm for 17 years.
Waithaka Kioni: Kenya Volleyball Federation
When the history of Kenya volleyball is written, Waithaka Kioni will have a chapter reserved for him. The man from Nyeri wears many hats. He is a former journalist, public administrator, businessman and distinguished sports administrator.
Having fallen in love with volleyball, Kioni first took the reigns at Kenya Volleyball Federation (KVF) after winning the chairman's post in 1998. He would later resign after serving for two years.
He, however, bounced back in 2006 and has been at the helm of volleyball since then. Kioni, who also doubles up as National Olympic Committee of Kenya (Nock)'s second vice president and Confederation of African Volleyball vice president has made it clear that he will not be seeking another term when KVF goes for polls in 2022.
Charles Nyaberi: Kenya Volleyball and National Sports Council
A persuasive administrator, Charles Nyaberi is not only blessed with public speaking skills but also interpersonal relationships. He's the smooth operator in town.
Currently serving as KVF vice president, Nyaberi, who holds a Masters of Arts degree in Project Management from the University of Nairobi, has been in volleyball slightly longer than Kioni.
Nyaberi, a former player, won his first post in volleyball as the federation's Fixtures Secretary in the 1994 elections. He served as the second vice chairman between 1998 and 2002.
Nyaberi would later head the federation between 2003 and 2005 following the death of Patrick Kiambata (chairman). He had been elected as the first vice chairman.
Nyaberi, who is also the National Sports Council (NSC) treasurer, missed out in the 2006/2010 election after losing to Chris Makhoha by a single vote. But he made a comeback later when he recaptured the first vice president in 2018 elections.
At the National Sports Council, Nyaberi is in charge of financial forecasting, planning and budgeting as well as resource mobilization. He is also in charge of dispute resolution and supervision of all sports federations' elections.
Nahashon Randiek: Kenya Hockey Union
Colonel (Rtd) Nahashon Randiek has declared intention to run for NOCK's vice chairman post in the forthcoming elections. He will battle it out with Shadrack Maluki and John Kilonzo.
Randiek is an experienced administrator. He has been at the helm of hockey leadership since 2014, having taken over from Resham Bains who served from 2005 to 2013.
Agnes Flora Oluoch: Kenya National Paralympics Committee
You might best remember Agnes Oluoch for her exemplary performance at the 2010 Commonwealth Games in New Delhi.
Oluoch, a para player finished eighth in the women's shot put (F32–34/52/53). She served as Kenya National Paralympics Committee (KNPC) treasurer immediately after retirement.
After serving for one term, an ambitious Oluoch went for the big seat – the chair lady's post which she won in 2014.
But her leadership was thrown into disarray just a year later when a faction led by Dennis Muga suspended her from office citing, "favouritism in the selection of two national players for a Dream Team Programme in Gangwon Province, South Korea."
She was however saved by the Sports Disputes Tribunal (SDT) following her reinstatement as the KNSC President.
The tribunal had ruled that he KNPC Special General Meeting (SGM) held on February 14, 2015, at the Nyayo National Stadium, which expelled Oluoch from her position was done in disregard to the Constitution of Kenya 2010.
The former player cum administrator has been sitting pretty at the top leadership of Paralympics since then.
Ambrose Rachier: Gor Mahia
A child born in 2008 will most likely be joining form one next year. If it so happens that he or she is a Gor Mahia fan, then chances are he has never known any chairman other than Ambrose Rachier.
Rachier, the millionaire lawyer, has been running operations of K'ogalo for the last 14 years.
Rachier was first elected K'Ogalo chairman in 2008. He will be in charge until 2023 having gotten a fourth term in August last year.
Rachier, 72, recently revealed that he won't seek reelection when his term expires. "I didn't want to run but no one was willing to run for the chairman's position because Corona had just happened," he told The Nairobian in an interview.