Inside the toxic marital affairs of Kenyan athletes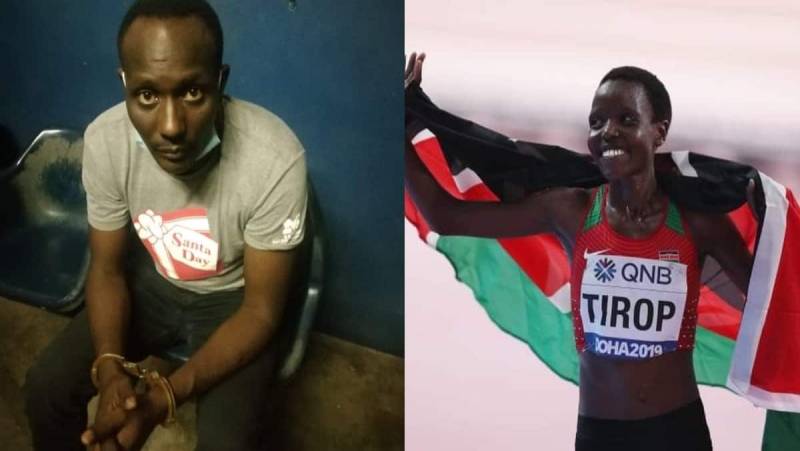 For decades, Kenyan athletes have not only shipped home the bullion from foreign lands, but have injected billions of money to the Exchequer. The prize money is behind the many buildings in key towns in the Rift Valley, Nairobi and other areas.
But in recent years, the money has sparked a wave of troubles in athletes' marriages and opened the lid on unions motivated by intentions to enjoy hard-earned cash and property amassed by young athletes, who have ruled the tracks and roads locally and internationally.
In recent days, Athletics Kenya has held forums where athletes are reportedly revealing a range of abuses in their relationships and family set ups. Last month, the country witnessed horrific deaths of two athletes – Agnes Tirop in Iten, Elgeyo Marakwet and Edith Muthoni in Kirinyaga in love affairs, which legendary athletes attribute to fame and money.
At Tirop's burial late last month, marriage between coaches and young athletes was condemned, with trainers said to be quack tacticians facing accusations of taking advantage of minors, solely to get a share of their prize money. Veteran women athletes are now, candidly apportioning the blame on young runners who can't listen to their elders when the money comes.
Listen to elders
Tegla Chemebwai, the first Kenyan women to represent Kenya at the Olympics in 1968 says coaches take advantage of young girls yearning to compete in international races, to earn money to uplift their poor families. Chemwabai who specialised in 400m says the young girls are coerced into getting married with selfish coaches who help them secure managers and international competitions, but who are only interested in their money.
"Many athletes come from humble backgrounds. Others come from families that have never earned Sh5,000 and want to get their families out of poverty," Chemabwai says.
She continues: "Some coaches take advantage of their frustrations because they tell them for you to go to races in Europe and other continents, you must have to be friendly to me and they eventually fall in love in some form of a forced marriage."
According to Chemabwai, the issue of athletes falling into traps laid by race officials has persisted for years and no one, from government to federations has been willing to offer a lasting solution.
"Let us ask ourselves why many elite athletes are second wives. Many training camps are manned by men, but do they have matrons in those camps? There should be a law that bars anyone from running a training camp without a matron," she says.
Chemabwai says failure by young athletes to transit to college and university makes it easy for selfish individuals to prey on them. Veteran Athletes Association of Kenya chairperson Susan Sirma prize money has made a number of athletes proud and disrespectful to elders.
Because of the millions of money, Sirma says, many young women athletes can't listen to their parents and veteran athletes.
"During our days in the 1980s and early 1990s, we rejected overtures and advances by men. We would say no because we listened to our parents. Again, we didn't run for the money. We only competed to make our country proud," Sirma, a former African champion in 1500m and 3000m says.
She adds: "They don't come to us for advice. As veteran athletes, we are planning to take advantage of the AK cross country series to talk to them about life and learning to say no to coercion."
More money, more problems
Cherono Maiyo, who represented Kenya at the 1972 Olympics, and who is the wife of Amos Biwott, the 1968 Olympics 3,000m champion, says during their days, they listened to their parents. Maiyo says parents guided them before flying out of the country.
"As veterans, we request to be given the opportunity to speak to our young athletes before they depart the country for international races. I believe the money is the problem," she says.
Biwott (her husband) says: "We have been visiting veteran athletes to know how they are doing. We now have to find a way of visiting active athletes, to counsel them as their elders."
Former world half marathon champion and multiple world marathon Majors winner Mary Keitany who officially announced, and who is married to her former training partner Charles Koech asks young athletes to respect their marriages irrespective of who they are married to.
According to Keitany, it doesn't matter who an athlete gets married to. She says managing misunderstanding in marriages is key.
"Let respect prevail in your marriage. Understand that your husband is somebody's child and he is loved and needed by his family. Even if he is from a poor background, he is an asset to his family," says Keitany.
To men who have married athletes, Keitany says: "If the marriage is no longer tenable and you are thinking of harming your spouse, please ask her to return back to their home instead of committing a crime. Let her know about the mistakes she has made and then ask her to leave the house and decide whether to remarry or not."
Leah Malot says the current challenges were rare because athletes would be taken for an annual training where they were taught about how to live life.
The Athletics federation held symposiums across the country. They would visit every region, she says.
"We took the teachings during the symposiums so seriously because we were trained about how to live as an athlete, a married woman and as a mother.
Malot says, during their days as junior runners, relationships between coaches and young women athletes were purely professional and rarely resulted in marriages.
"Coaches did their training jobs and athletes did their part of following instructions. It was rare to see coaches marrying their trainees. Even in cases where a coach married an athlete, it didn't reach a level where a trainer or a manager would financially exploit an athlete or worse still, kill their athlete wives," Malot recalls.