Red card: Life after match-fixing ban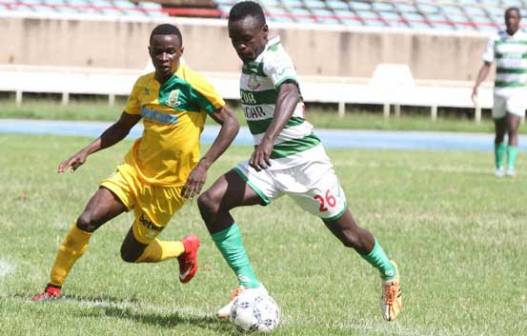 It came as a surprise when in April 2019, world football governing body, Fifa, banned former Mathare United and Harambee Stars defender George 'Wise' Owino for 10 years over his role in match-fixing.
It was the first time Fifa had taken such drastic action against a local player in the fight against the vice and it shocked the football fraternity.
Owino was accused of attempting to manipulate several international matches working in cahoots with well known match-fixer Wilson Raj Perumal.
Last year, Fifa struck yet again banning three Kenyan players for four years each. The trio, Moses Chikati, Festus Okiring and Festos Omukoto, together with Ugandan George Mandela were former players of Kakamega Homeboyz. They were banned after making confessions they were involved in the vice.
Now, the affected players admit life has not been easy for them.
Owino said he has been ostracised, especially by the management of his former club.
"They don't even greet me when we meet on the streets. It is like I murdered someone," he says.
However, Owino adds, he remains on talking terms with some players, who have kept in touch and occasionally check on him.
The 38-year-old says he is not planning to make a comeback even after his ban expires in 2029 and has already resorted to running small businesses in order to make a living.
"I miss football a lot and I occasionally play in order to keep my body active but generally, I just concentrate on my small businesses to make a living. Life must go on, you know," adds Owino.
But does he regret what happened?
"It is life and some things you cannot change. My plea is to other players to avoid being caught up in such situations," he says.
However, Owino also warned clubs to deal with the root cause of what may be causing players to be involved in match-fixing.
"Clubs need to ask themselves why players are getting involved in such a vice. Perhaps, they need to look at the welfare of the players, otherwise, it will remain a problem," he advises.
Chikati, however, still insists he is innocent.
Now a boda boda rider in Vihiga, Chikati claims they were fixed by their former club and he looks forward to coming back to the game in future.
"The club fixed us. They wanted to sack the coach and so, they looked for a reason to blame us. Seven of us were singled out yet only the four of us were banned. It was unfair and it has completely killed my career," he said.
Chikati further claimed he had been shunned by former colleagues at Kakamega Homeboyz as no one calls or checks on him.
"I decided to venture into the boda boda business in Vihiga because I don't have anything else to do after they suspended me. The worst thing is that none of my former colleagues calls or checks on me," he says.
Kenya Footballers Welfare Association (KEFWA) Secretary General Jerry Santos said they had taken up the case of the four former Kakamega Homeboyz players to try and help them lodge an appeal but this was dismissed.
"When they looked at the evidence, it was self-incriminating. They had confessed and even recorded videos. We were hoping that the ban could be reduced but the evidence was too much.
"However, now we want to use them as ambassadors against the vice. It is a big problem and we need those who have been affected to come out and talk about it," he said.
Rumours of match-fixing in the domestic top-flight have been simmering for years with some results from the 2016 season to the current campaign raising eyebrows.
While licensed bookmakers lose millions in revenue due to match-fixing, the current environment in Kenyan football has opened up the game to illegal foreign gambling cartels working with local facilitators to fleece the country even more millions.
However, as long as competitions and games exist, so will the concept of using underhand tactics to gain an advantage.
Cheating or match-fixing is sometimes taken for granted in sports, but serious accusations can damage reputations and careers.
Match-fixing scandals can also impact on fans, who might start to believe what they are watching is not on the level.