Women in Kenyan sports fighting rampant sexual harassment and discrimination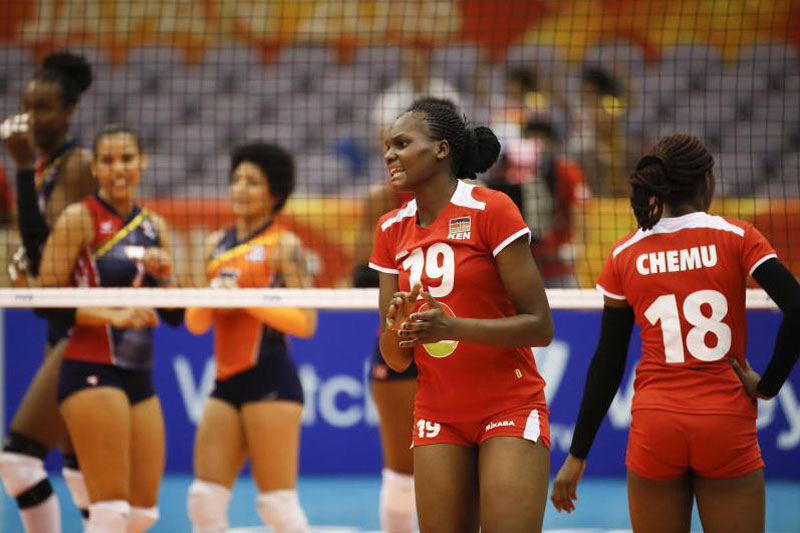 A former national team coach has sensationally claimed that he had to personally intervene to save one of his players from being forced into having sex by one of his technical bench members.
Shailen Ramdoo, an Italian instructor seconded to Kenya by the world volleyball governing body, FIVB, in 2019, claims that had to confront the Malkia Strikers technical bench member, to stop inviting players into his room, late in the night.
Rondo, who guided Malkia Strikers at the African Championship in Uganda, says that the incident happened during an international assignment.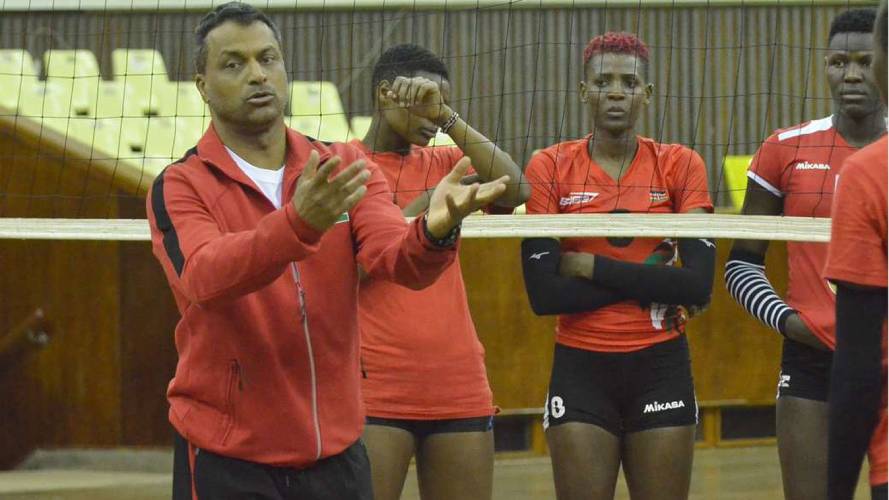 "I witnessed it. It is there," claimed Ramdoo, who was speaking to The Nairobian from his base in Switzerland.
"He is a good coach who has achieved a lot but a notorious sex pest. He would invite (name withheld) to his room at night. I didn't like whatever he was doing. I confronted him," alleged the Italian.
His claims were made in the wake of a move by Sports Cabinet Secretary Amina Mohammed to crack the whip last week following reports of sports administrators demanding sex from players in exchange for small favours such as getting a slot in the team. Sadly though, most of the cases go unreported.
Amina's move came after a female basketball player accused a seasoned coach of sexual harassment, sparking an uproar and a petition for the authorities to intervene.
In a bid to curb the vice, the CS constituted an eight-member Ministerial Committee on Gender Welfare with a brief to conduct an urgent analysis of the status of discrimination and sexual abuse in the sports ecosystem, as well as of women's inclusion in sports.
Philip Onyango, an executive committee member of the Kenya Basketball Federation (KBF), stepped aside last week after he was accused by Joy Mohali, a former Strathmore University player, of allegedly sexually harassing her in a hotel room in Nairobi.
In a leaked phone conversation, Mohali claims that Onyango had promised to help her get a scholarship to the US, only for the administrator to demand for sex in return.
"He told me that he doesn't want a relationship. That he wanted a one-time thing (sex)," the 22-year-old player revealed in a recorded phone conversation.
The matter has since been reported to the Police under OB no 23/07/072021-1950hrs.
Amina appealed to other players and athletes who may have experienced sexual harassment to come out and report the culprits to the relevant authorities.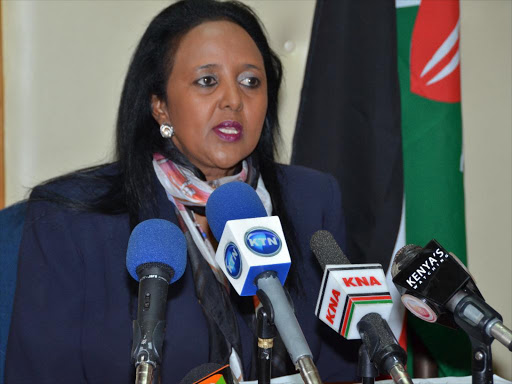 "Moving forward, anyone implicated in any verified case of harassment, sexual or otherwise, should be excluded from the federation and team affairs with immediate effect and a report by the concerned federation/sports organisation sent to my office. Failure to which, the Sports Registrar shall degazette the concerned sports organisation/federation," warned the CS.
KBF has since expelled Onyango from all basketball-related activities.
"The federation considers this matter a grave concern and in view of Kenya Police, an investigation is now left to relevant authority mandated by law.
"In exercise of Article 12 (4), you are hereby expelled from all basketball activities and responsibilities under the aegis of the Federation with immediate effect." This decision is valid pending ratification at the next General Meeting," reads a statement from KBF Chairman Paul Otula.
Harassment or witch-hunt?
The Amina-constituted committee will be headed by former world marathon record holder Catherine Ndereba, Sports Registrar Rose Wasike and volleyball coach Catherine Mabwi. Others are Kizzie Shako, Hibo Hussein, Paul Ochieng, Ibrahim Hussein, Linda Ndiwa and Ted Kwaka.
Though he insists that the allegations are a "pure witch-hunt", Onyango resigned from all basketball-related activities as the police moved in to investigate.
"It has come to my attention that I have been accused of inappropriate behaviour by one Joy Mohali, a matter that I'm yet to be directly accused of.
"These are serious allegations that touch on my integrity as a coach, technical official and as a parent. In view of the aforementioned, I would like to step aside from all basketball-related activities," said Onyango, a renowned high school basketball coach who also served as a member of the Kenya Ports Authority (KPA) technical bench.
Onyango also served as a member of the national women's team technical bench.
It is not yet clear what transpired between him and Mohali, who had to travel all the way from Bungoma to meet a 'stranger' in his hotel room, in Nairobi.
The two even booked into the same room in Nairobi West only to disagree. Onyango had sent Mohali Sh2,800 as her bus fare to Nairobi.
"I didn't know this lady before May 24. She is the one who poked me up on WhatsApp, with a specific request to connect her to land a basketball scholarship opportunity in the United States.
"After talking to her father, I promised them that I will talk to my friends in the US. But first, I had proposed to her that she should, in the meantime, join a local club and continue playing. I told her to talk to the KPA coach," claims Onyango.
"She chatted with me again on June 11, but I was away in Malawi with the KPA team.
So, when I arrived in Nairobi, I sent her Sh2,800 bus fare to come to Nairobi from where we would proceed to Mombasa," explained Onyango in a phone interview with The Nairobian.
But the player accuses Onyango of trying to take advantage of her scholarship dream to have his way with her.
"He offered to pay for my fare, yes, but I thought that he was a Good Samaritan. I was surprised when he told me that he was not my boyfriend and that no one could do that for free.
"He told me that he thought that I was a mature person. That he never thought I'd behave like that," she claims in the audio.
But Onyango, in his defence, alleges that the girl coined a narrative to soil his reputation for being too tough on her.
"She arrived in Nairobi at around 4pm. By then, I was in Nairobi West so I had to go for her in town. But when I called her number, I could not reach her.
"Her phone was engaged for almost 40-45 minutes. We eventually linked up and having travelled the whole day, I took her to the restaurant to have a meal. So in the process of getting to know each other better, I asked whom she was talking with on the phone all that long. She told me that it was her lawyer-boyfriend.
"This lady is only 22 years old. As a responsible coach, I thought that it would be nice if I talked to her about the impact of having a relationship at this point while pursuing her career.
"After a while, I began counselling her and she told me that she has consulted her boyfriend and agreed that she should not proceed to Mombasa because she thought that I was too strict.
"The only mistake I made was to allow her to sleep in the same room with me. But remember, I didn't have a budget for an extra room and we even agreed that she was going to sleep on the mattress, on the floor, while I slept on the bed.
"I'm dumbfounded, really, by her allegations which I think is nothing but a witch hunt and basketball politics."
To protect the girl-child, Amina directed that no women's team will be allowed to leave the country for any competition or participate in internal competitions without being accompanied by at least two female officials, a doctor and a team welfare officer.
The CS further called for a speedy investigation into the alleged case involving Onyango.
But this is not the first time that cases of sexual harassment have cropped up in sports.
Mildred Oduoko, the now-retired Kenyan international star, once claimed that her suspension immediately after the 2010 All African Game in Maputo was the result of her thwarting sexual advances of a former KVF official during the games.
"He invited me to his room but I didn't go. That was the genesis of my problems," claimed Odwako.
An ex-Harambee Starlets coach was also once fired over similar allegations.