Elite runners who missed Tokyo Olympics tickets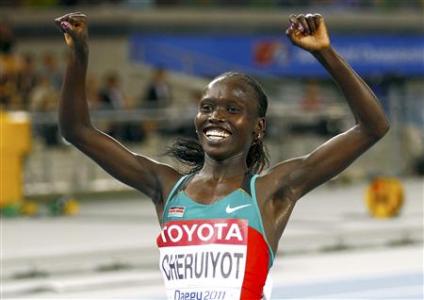 Whenever Kenya hosts its trials to select a team to represent the country on global stage, it never lacks drama as some star athletes end up failing to make the cut.
Elite athletes who made it into the 42-member team for Tokyo Olympics were World champion Hellen Obiri and defending 1,500m Olympic gold medalist Faith Kipyegon and Eliud Kipchoge. The delegation is eight athletes short of the 50 who represented Kenya in the Rio 2016 Games.
However, 1,500m world champion Timothy Cheruiyot, defending Olympics 3,000m steeplechase champion Conseslus Kipruto and Olympic 5,000m champion Vivian Cheruiyot, who was earlier named in the marathon team but later dropped as she is expectant, will miss out.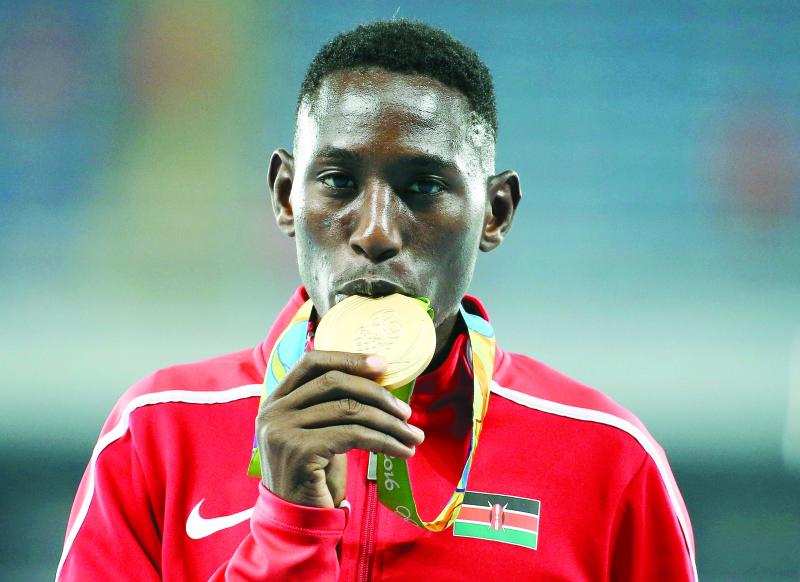 But cases of big names failing to qualify is not unique to this year's trials alone. In 2005, World 5,000m champion Eliud Kipchoge was beaten to fourth place in the trials, losing to in-form Isaac Songok in the 1,500m race. Kipchoge, however, still made the team to Helsinki, Finland as the defending champion.
Another casualty was then Commonwealth 5000m champion Sammy Kipketer, who was also beaten to fourth place in the 10,000m which was won by Moses Mosop. He missed the trip to Helsinki.
Then, who remembers the battles between Paul Koech and Paul Tergat? Koech made it a habit of always trouncing Tergat on the Kenyan tracks during the trials but the five-time cross country champion would get his revenge on the global stage - winning all their duels.
Similarly, diminutive Vivian Cheruiyot has had her share of frustration on missing out on the Kenya team. While she made her debut at the Olympics back in 2000 in Sydney, Australia, Cheruiyot missed the Athens Olympics in 2004, and came down ill shortly before the 2008 Games in Beijing, China where she eventually finished fifth over 5000m.
In London, she was second in the 5,000m when everyone expected her to win. She also claimed bronze in 10,000m. For a moment, Cheruiyot started to think she was cursed.
The 37-year-old Kenyan, widely considered one of the greatest ever female distance runners, had won four world titles, two Olympic silver medals, but if anything, all that did was heighten the frustration about missing out on an Olympic gold. She got her wish in Rio winning 5,000m race.
But all this is settled on the trial race in Nairobi where the best crop of Kenyan runners are selected. Last Saturday, it therefore. came as a surprise when World 1,500m champion Timothy Cheruiyot failed to make the Kenya team, when he finished fourth.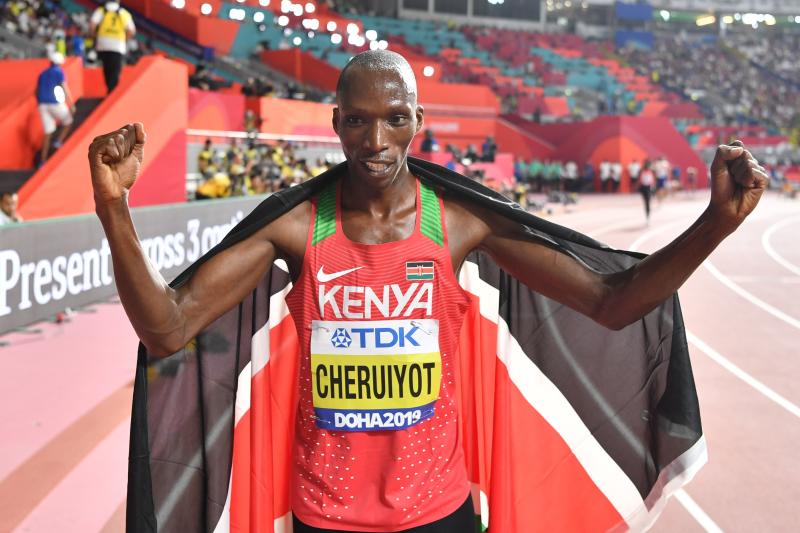 Since his win at the 2017 Diamond League final, Cheruiyot has not been beaten in a 1500m race by any athlete currently competing in the sport. Only Elijah Manangoi, the Commonwealth Games champion, has gotten better of him. But Manangoi is out serving a two year ban for doping.
Athletics Kenya selectors saw it not fit to offer Cheruiyot a wild card as the World Champion instead sticking to the 1-2-3 across the line to represent Kenya. Now, the honour to wrestle the gold back to Kenya will rest on Abel Kipsang, Kamar Etyang and Charles Simotwo. Certainly, the men's 1500m will be a drastically different event at Tokyo without Cheruiyot.
"It is human and it wasn't my day but I m determined as ever! I'm focused on my training for this new week and getting ready for the races to come," Cheruiyot, who also missed on Rio 2016 after similarly finishing fourth, said.
Timothy's coach Bernard Ouma said the World champ suffered a slight mishap in the race.
"That has since been sorted and fixed. Timothy is "fine and fit," Ouma said.
That will be assessed as Cheruiyot competes in the selected races available in the Diamond League prior to the Olympics.
However, he may still make it to Tokyo should any of the three selected runners fail the protocol test for athletes coming from countries under Category A.
World Athletics, which has lumped Kenya in Category 'A' federation — it means it has athletes with highest risk level of doping.
Therefore, any athlete representing Kenya at an Olympics or World Championships must have passed at least three out-of-competition drug tests in the previous 10 months.
The good news is that Cheruiyot is in the World Athletics Testing Pool and has been tested as often. However, for Etyang, making a debut in Kenya team from Turkana, he was unknown until this year and it could be a significant issue.
In Doha 2019, Michael Kibet and Daniel Simiyu, the top two finishers in the men's 5,000 at the Kenyan World Championship trials were not allowed to compete at Worlds due to insufficient out-of-competition testing.
If Etyang hasn't been tested enough, he won't be allowed to compete and Cheruiyot, as the fourth placer at the trials, would be the natural replacement.
Patrick Sang, who was among the selected coaches and trains Eliud Kipchoge and Faith Kipyegon, said the loss of form showed by athletes may be down to lack of local and international competitions during the coronavirus pandemic. This may have a negative impact on athletes' performance.
"Opportunities were not available for the athletes to test themselves for the Olympics during this COVID period. But the dynamics of competition are different when the athletes are facing such selections," said Sang.
Kenya head coach Julius Kirwa was equally optimistic about the quality of the athletes selected for the Olympics, even though they will not include two-time Olympic 800m champion David Rudisha, who has pulled out of the games due to recurring injuries.
"The good news is that we have a number of athletes who have sustained a high level of performance for quite some time despite the Covid pandemic," said Kirwa. "We have a strong team and Kenya will always claim its rightful place among the giants at Olympics."
Reports had indicated that officials at Athletics Kenya may have influenced the team selection. However, Director of Competition Paul Mutwii dismissed it saying the selection as done on merit.
However, for Obiri, Tokyo will be her last show in the Olympics, at least on the track as she intends to move up to the marathon. She will double up in 5,000m and 10,000m races.
"The race was good," Obiri said, after winning her 10,000m trial on Saturday. "I have no pressure. I will be facing familiar opponents in Tokyo. I am used to fast-paced races and all I am going to do is continue with my training."
The team also includes world record holders Eliud Kipchoge and Brigid Kosgei. Also in the team is Geoffrey Kamworor, who will compete in the men's 10,000m. Faith Kipyegon will head to Tokyo as well to defend the 1,500m title she won in 2016 in Rio.
"I know I will meet many good athletes in Tokyo but I have prepared really well," she said.
But there will be a new star on the bloc as Kenya seeks to make inroads in the sprints. Ferdinand Omanyala secured his ticket with a national record of 10.02 in the 100m dash.
Team Kenya is expected to depart to Tokyo on July 5 to set up camp in Kurume for the Games which start on July 23. Kenya won six gold medals, four silver and four bronze, all from athletics in Rio Olympics.