Malkia Strikers Coach Paul Bitok: I sacrificed my allowances to buy players parcels of land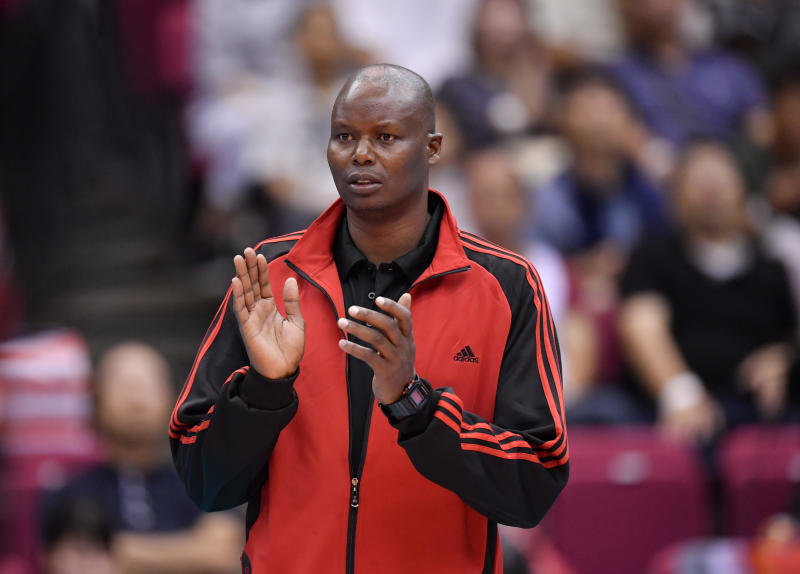 After conquering the world as a player, Malkia Striker's coach Paul Bitok is now on the cusp of making history by leading the women's national volleyball team to glory as they return to the Olympics after a 17-year absence.
Until 2019, the closest Bitok had ever come to qualifying for the Olympics was in 2013 during the CAVB Beach volleyball qualifiers in Abuja, Nigeria.
Then, he was leading the Rwanda beach volleyball team. However, Bitok lost to Egypt in the final. But the former Kenya men's team captain still believes he was robbed of victory and an opportunity to make his Olympics debut as a coach at the 2016 Rio Games.
"We had agreed on the format of play, which we used until the final before the rules were changed to favour our opponents. My players were only allowed a 15-minute rest, in between games before we played Egypt, who had rested for close to an hour," Bitok revealed as he narrated the painful experience in Abuja.
Father of volleyball, players call dad
After that, the man ,who is referred to as 'dad' by the young players, many of whom have passed through his hands, knew right away he had to be on the move if he was to appear and compete at the pinnacle of competitive sports - the Olympic Games.
"I narrowly missed the Olympics with the Rwandan team due to favouritism, but I knew that one day I'll be there," said Bitok.
Bitok, though highly talented as a player, has never played nor coached at the Olympics level, which is viewed as the ultimate platform of excellence in sports.
"I never played at the Olympics because of the low standards (exhibited) by the men's team. But I'm happy that I'm about to realise this dream as a coach," says the Budapest (Hungary) trained tactician
Bitok talks of the challenges, shattered dreams and missed opportunities in his long journey in his search for the elusive ticket to the Olympic Games.
"After missing the Olympic slot with Rwanda, I knew that I stood a better chance with Kenya," admitted Bitok, the undoubted 'father' of volleyball in the region.
But Bitok is not your ordinary coach. Apart from helping Kenya return to the Olympics after their last show in Athens in 2004, the father of three plays other roles in the lives of his players. This is a man whom through his help, several players have found opportunities to study abroad.
Other who have found shelter in his house, Some got employment while others built their homes through his selfless work.
I got my boyfriend while living in his house
"When I was the coach of Rwanda, I would encourage my players to pull resources together and purchase a piece of land to build their homes. So when we took part at the World Championship I gave my allowances to some of these players and they bought a piece of land and I'm happy that some of them now have their own homes," Bitok, tells The Nairobian.
Those he has impacted in one way or another talk respectfully of him even as Bitok dreams of guiding Kenya to her first win at the Olympics.
"One thing that sets him apart from others is the fact he has no favourite player. He selection for the team is pegged on availability and merit. He's a father to all," long-serving setter Jane Wacu said of Bitok whom he first worked with at the national team in 2010.
"I can't forget what he did to me," says one of the players who lived in Bitok's house in her early years in the game.
"When I first came to Nairobi, I used to live in his house and sometimes he would pay my transport from Rongai to town. He would occasionally take us out for a treat. So at one point he's your coach and the next time he plays the father figure role and really treats you like his biological kid, but he still maintained the professional standards of a coach.
"I remember vividly how I got my boyfriend while living under his house," narrated the player who asked that we hide her identity.
All eyes on Tokyo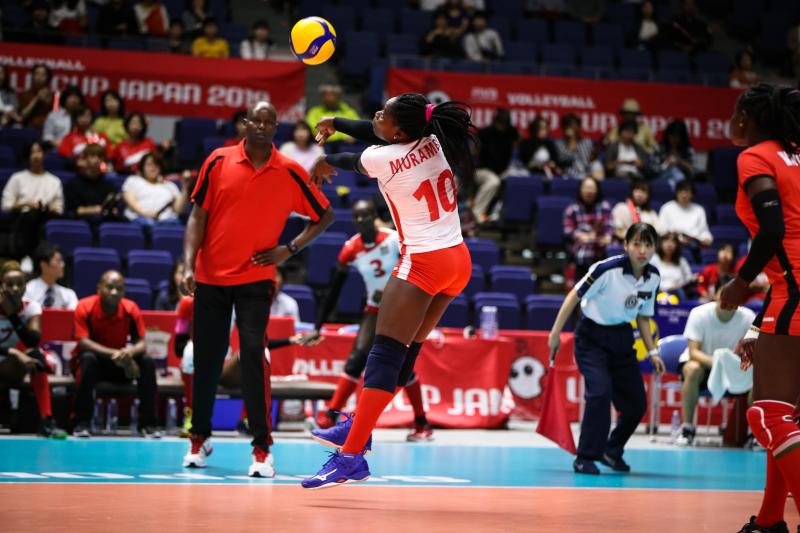 Fast forward, Bitok is set to leave the country on May 1 for a month-long boot camp in Brazil with Malkia Strikers. This is part of the team's preparations ahead of the Olympic Games in Tokyo in July, a dream that has evaded him for the last 30 years.
Interestingly, just like Bitok, no single player or a member of the Malkia Strikers' technical bench has ever played or taken part in the Olympics at whatever level but the tactician is still upbeat Kenya will break the Olympic jinx and win at least two games. Kenya are determined to improve on their 11th placing at both the Athens 2004 and Sydney 2000 Games.
"If I'm retained as the coach and all the programmes conducted according to the plans I had laid down then I can tell you with all the confidence that we can beat at least two teams," said a confident Bitok in a long discussion in between a packed up training programme for Malkia Strikers
"Most of these players are of world-class and professional. What we only need to do as a country is to professionalise our league and Kenya will start dominating the world," he adds.
The Bitok's girls will be away in Brazil for the whole month of May, then move to Turkey on the second week of June before transiting to Kuruma City two weeks before the start of the Olympics on July 24.
Currently, Bitok who will have the chance to work with Brazilian coaches, seconded to Kenya by FIVB, is working on the players' fitness with little ball work.
"I don't want the Brazilian coaches to come and find that the players are unfit. So we are doing weight lifting to gauge the fitness level," he says.
The 20-woman Malkia Striker squad is made up of a blend of junior and experienced players like setter al who are looking forward for their maiden Olympic debuts.
"I'm very proud as a coach to be working with these players. We have a mixed blend of players; some who are happy that they will eventually play at this stage before they retire while the junior ones will be motivated to work ever harder for subsequent Olympics."
In this volleyball and athletics crazy village, one man has stood out for his ability to nurture young sports talent. The man is none other than famous women volleyball coach Paul Bitok.