Research: Heading the ball too much causes acute head damage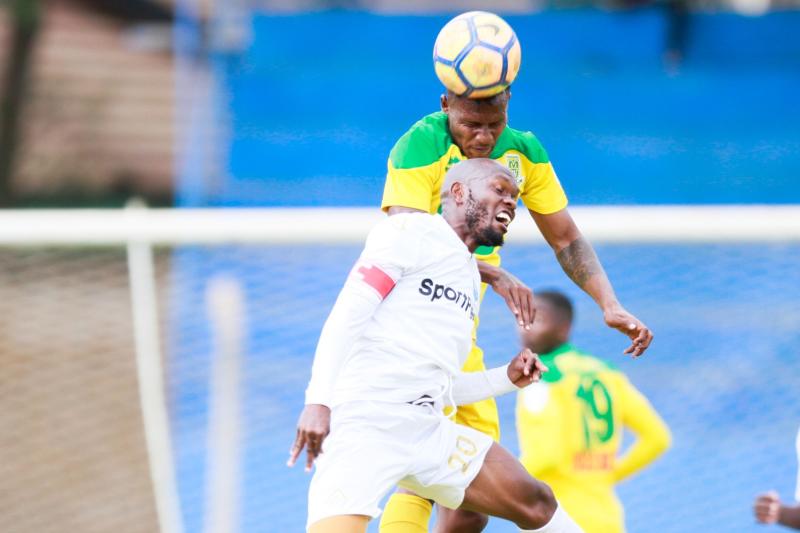 The recent passing on of English football legend Nobby Stiles brought to the fore the necessity to compare the fate of retired footballers in the UK and Kenya. Born in Manchester in 1942, Stiles died on October 30. He was 78.
Stiles was just 24 when England hosted the 1966 FIFA World Cup. A flamboyant defender, Stiles was known for his police marking skills, which were well exhibited when he out-marked the great Eusebio out of a semi final match between England and Portugal.

At the end of the 1966 tournament, England beat Germany 4-2 to lift the trophy for the first and only time so far. During the celebrations, and unbeknown to many, Stiles always wore false teeth, which he pulled out in celebration. Throwback clips show an elated Stiles dancing alone on the pitch holding the trophy in one hand and his false teeth on the other.

Stiles' death and those of retired Kenyan footballers are worlds apart. For avoidance of any doubt, between 1989 and 1993, Stiles was the head coach at Manchester Youth with David Beckham, Ryan Giggs, Paul Scholes, Nicky Butt, Gary Neville and Phil Neville passing through his hands.

Fast forward to 2013 and Stiles was diagnosed with prostate cancer. Three years later, at 61, he suffered dementia. He lost his memory. The two ailments killed him on October 30, this year.

In a BBC interview with Nobby's son, John Stiles, he said the father could have been a victim of "too much heading of the ball" during his playing career. John's argument was backed by the fact that several members of the 1966 English FIFA World Cup winners died of acute dementia. Could they have been victims of "too much heading of the ball, which caused the degenerative brain disease?"

As older Kenyan football fans join England in mourning hard man Stiles, they should remember our own retired footballers, who are suffering from the same effects silently with their families.

Here are our retired famous footballers who died of long or short illness: James Siang'a, Joe Kadenge, William 'Chege' Ouma, Charles Ochieng, Peter Oronge, Kadir Farah, Abdallah Shebe, Abbas Magongo, Haggai Mirikau, Jack Shihul, Ben 'Breakdance' Oloo, Martin Ogwanjo, Samson Odore and Jonathan Niva.

Others victims who passed on from other causes include Charles Makunda, Felix Otieno and Sammy 'Jogoo' Onyango (car accidents), Hezekiah Ang'ana (suicide) and execution for Daniel Nicodemus Arudhi, the soccer star by day and thief by night.

In England, the family of Nobby Stiles felt it was time the UK government enhanced their research on the link between heading the ball and dementia, which strikes after age 60. The call came after several England greats like Jeff Astle, 78, Peter Bonetti, 79, Tommi Carroll, 78, Bobby Charlton, 83, Jack Charlton, 85, Martin Peters, 76, Nobby Stiles, 78, Mike Sutton, 76 still alive, Ray Wilson, 84, died or are currently suffering from dementia.

Are our dear old Football Kenya Federation (FKF) under Nick Mwendwa and Kenya Footballers Welfare Association (KEFWA) under James Situma, anywhere close to compiling data on which retired players are suffering and from what?
Hiding the truth
When our retired footballers die, the public is never told what they suffered from, which is considered culturally sensitive information in some communities. Post-mortem reports do not reveal effects of the game on an individual player's health and whether they are the cause of death.

When former Wales international Allan Jarvis died in December 2019, the coroner reported that his death was "as a result of pneumonia caused by Alzheimer's disease...his previous occupation specifically being a professional footballer had been a factor in his decline."

At the moment, a 1972 AFCON finals veteran, John Nyawanga is ailing from undisclosed diseases. I bet he has no medical insurance like an English player probably would. We shall know very little about his fate until it is probably too late.

If at all, there was a medical study on what ails Kenyan retired footballers, it would be easier for family or friends to intervene in time. Football will always be there and more players will fall victim to different occupational hazards such as dementia and other brain damage related diseases.

There is need for FKF, CAF and FIFA to come up with a joint study that would help in stopping what is increasingly creeping into football but had earlier been viewed as a boxing problem.
Hide your knickers
Hanging your underwear on a public clothesline makes them public property