Here are some of the Kenyan sportsmen and women who are stopping at nothing to put food on the table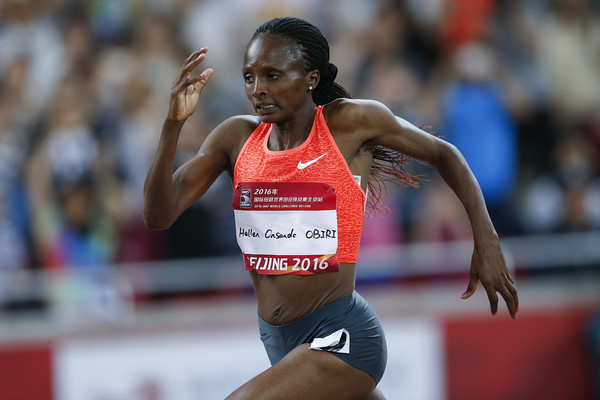 Kenyan sports personalities and their side hustles
Skills that were honed in the army and at a village polytechnic has come in handy for footballer Stephen Waruru and Dominic Ndigiti, an athlete, in the face of a global health calamity.
The coronavirus pandemic has forced Kenyan athletes to dig deep into their artistic reservoirs for alternative sources of income during the Covid-19 lockdown.
Waruru, who plies his trade with KCB football team and Ndigiti are just but a representation of Kenyan sportsmen and women who are getting their hands dirty literally, as they go out of their way to streamline their revenue streams.
It is almost four months since sports activities were banned by the government in March, when the first case of Covid-19 was reported in the country.
But despite the fact that hundreds of sports personalities were rendered jobless, some are going out of their way to stay afloat by doing other jobs. Here are some of the Kenyan sportsmen and women who are stopping at nothing to put food on the table.
Name: Dominic Ndigiti
Hustle: Makes jiko
If he is not race-walking, Ndigiti is making affordable energy-saving jikos for households and in return, earns from a skill that he learnt at a village polytechnic.
"I started making these jikos in 2014 while I was still in Class Seven," Ndigiti, who holds the Africa Under-20, 10,000 race walking title told The Nairobian.
Ndigit charges between Sh250 and Sh4,500 for his service, though the cost varies depending on the distance where the customer is.
Name: Wesley Onguso
Hustle: Boda boda
For most Kenyans, the name Onguso rings a bell when you talk matters football. However, on the streets of Kawangware, Onguso who is fondly referred to as MCA (Member of the County Assembly), is known best for his transport business, characteristically familiar in his heavy jacket and nduthi.
The former Gor Mahia defender who also had a stint in South Sudan is a proud owner of a fleet of three motorbikes, a business that has been sustaining him and his family during these difficult times. Despite winning the league with K'Ogalo, the National Super League with his current club, Nairobi City Stars, and a CECAFA title with the national team, Harambee Stars in 2017, Onguso is one of those Kenyan ports persons who would go to any length to make that extra coin.
Name: Danson Kago and Kevin Kimani
Hustle: Sports products company
Kago and Kimani could be arch-rivals when Posta Rangers play Mathare United, but the KPL duo jointly own a business together when they are not fighting each other for points on the pitch. They are the directors of K-Sports Fitness, a company that specialises in the supply of general sports equipment, fitness and injury recovery products.
Name: Stephen Waruru
Hustle: Makes biodigester
Waruru resigned from the Kenya Defence Forces (KDF) about two years ago. Learning how to convert human or animal waste into safe energy is a skill that is now putting food on his table. The ex-army officer currently constructs bio-digesters to produce gas for cooking or fertilisers for farming.
The price of construction depends on the number of toilets served. Waruru, the Kenyan Premier League player said of his new side hustle: "I learned this skill while still in the army."
Name: Helen Obiri
Hustle: Farming
Obiri is the farmer who grows food to feed the hungry. The reigning World Cross Country champion ventured into farming after athletics calendar was cut short by the pandemic. "I grow vegetables and maize, which is a good pastime as I spend my free time with my family," Obiri said. Obiri has won several accolades, including the World Relay (Nassau 2014, 4 x 1,500m relay), Commonwealth Games (Gold Coast 2018), as well as the Africa Championship (Assaba and Marrakech).
Name: Ronald Okoth
Hustle: Sports academy
The Sofapaka defender runs a successful talent nurturing sports academy - RO Academy - in Nairobi.
Name: Sylvia Wairumu
Hustle: Water business
When she is not on the cricket pitch, Kinyua would be quenching the thirst of Nairobians by selling water along Manyanja Road at Donholm. She's the brains behind Rhea Purified Drinking Water.
Name: Adrian Otieno
Hustle: Car wash
He holds a diploma in tourism management from Zetech University. Otieno, a former Mathare United U-20 player, runs a successful car wash business in Huruma. From the business, Otieno is able to take care of his family and save something to further his education once schools re-open.