Maybe it is high time schools had their own small stadiums instead of waiting for public facilities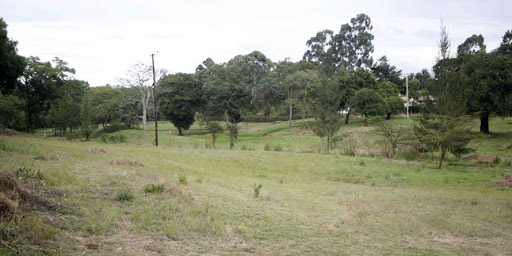 It started with Kakamega High School alumni expressing their desire to build a stadium for the football-mad institution. The old boys teamed up with the school administration to come up with a very elaborate and ambitious project that will change the school's profile.
The stadium will cost about Sh120 million. When completed, it will be the second professionally done sports facility in the county. The first one was Bukhungu Stadium which was renovated by Governor Wycliffe Oparanya and completed for use by the public.
Mombasa Governor Ali Hassan Joho followed suit with Ronald Ngala Stadium, named after freedom fighter Ronald Gideon Ngala who died in 1972. He also has a street named after him in Nairobi. Strangely, while the county has Mombasa Municipal Stadium, Joho opted for a brand new structure in a public primary school located a few metres from Buxton.
Only Joho knows why he didn't simply renovate the old municipal facility. Anyway, there was always some controversy around the actual ownership of the land on which the Mombasa Municipal Stadium stands. It is believed that it was owned by a prominent family that sold the land to a religious leader who donated it to the council. It is not clear whether it was sold, donated or leased.
The idea of schools or colleges having their own sports fields is not new in the developed world. In Kenya, educational institutions that were built in the colonial era had very elaborate sports facilities. Some even had sitting pavilions complete with terraces like Nairobi School. The playing surfaces were well done by professionals who planted and took care of the landscaped layout.
Besides Nairobi School, there is also Starehe Boys' Centre & School Jamhuri High School, Aga Khan, The Lenana School, St Mary's School, Strathmore, The Kenya High and Oshwal High which all had their own small stadiums.
There were exceptions like Lenana had its golf course while Nairobi School had a cricket pitch. Fast forward, some of these facilities like Lenana's golf course are threatened by land grabbers. Others are just run down. Lack of funds rendered the pitches useless and unfit for hosting competitive games.
Universities are the worst culprits in maintaining sports facilities. When driving along Uhuru Highway and specifically on the flyover around Museum Hill, one can see the University of Nairobi's sports field. With almost 100,000 students, that is all the famous institution has. From afar, one can easily see neglect of the pitches maybe due to over-use.
The hockey pitch near the Central Catering Unit was converted to a graduation square further reducing opportunities for students who love the game. The athletics track is still murram which becomes muddy or dusty depending on the weather. Is it a wonder the institution has very few sports teams worth competing against? The only organised game that gives the campus any visibility is rugby.
Mean Machine still boasts its place of pride in the history of the University of Nairobi. Their other campuses are worse off. Chiromo campus shares facilities with the main campus. Kabete's facilities are moribund. The Medical School at Kenyatta National Hospital has no games fields. Whatever they had near the morgue is overgrown with grass and weeds. It is like students training to be medical doctors do not need playing pitches.
Compared to serious countries, our tertiary institutions have no idea what sports can do to enhance their profile. With youthful numbers as their consumers of sports services, they could do with opportunities for sports scholarships as part of their service to their communities. The NBA is composed of basketball stars who horned their skills in various universities across the USA. They study hard, play hard and make hard currency. Colleges that produce great basketball stars are hot cakes. Getting admitted there requires very high sports acumen from a very tender age. Universities like Duke, Durham, Clark, Fairleigh Dickinson, University of South Carolina (USC), Brown and Rice are some of the popular colleges among future sporting millionaires.
Looking at what Kakamega High School alumni and Governor Joho want to do, maybe it is high time schools had their own small stadiums. They should not wait for public facilities that may not allow them to be in charge of their own sports programmes.
Schools with sports heritage like St Patricks Iten, Kisumu Boys, Mukumu Girls, Lugulu Girls, Maseno School, St Anthony's School in Kitale, Laiser Hill Academy and Lenana should ideally strive to have own stadiums that can host invitational tournaments.
A public-private partnership in building these facilities would be idea including selling corporate branding rights. Starehe Boys has a strong historical partnership with Shell, maybe they should lead the way beyond having Shell House!
Hide your knickers
Hanging your underwear on a public clothesline makes them public property