Premium
Karen Nyamu: Keeping up with the wild, gorgeous senator
SCANDALS
By Benjamin Imende | Jan 27th 2023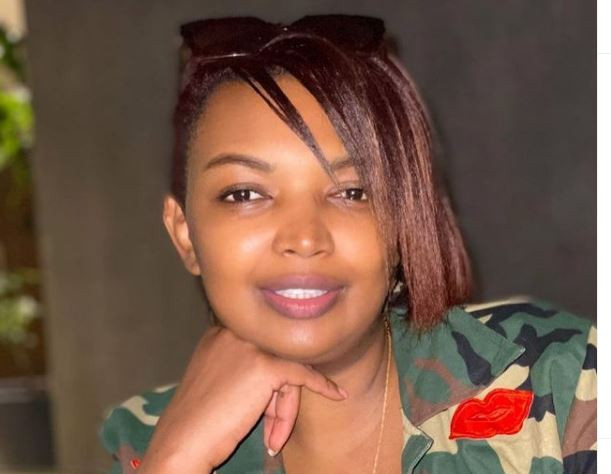 Nominated Senator Karen Nyamu is living up to her two names, 'wild' and 'having her way', respectively.
The tall, gorgeous, and soft-spoken Nyamu is religiously serving up unending relationship drama.
The lawyer-turned-politician and mother of three says she is usually surprised to wake up to find people tagging and talking about her.
"Kwani, you people don't sleep?" Nyamu said in a video posted online.
And then she tweeted, "Calm your titties!" saying, "Nina kila kitu ile kitu sina tuu ni haya. (I have everything, the only thing I don't have is shame)."
Nyamu, who says that she must dance on the main stage to enjoy the music and have fun, has one child with DJ Saint Kevin and another two with 33-year-old Mugithi maestro Samuel Muchoki aka Samidoh.
Former school head sent hitmen after husband due to apparent relationship with M-Pesa agent

Learners will have to undertake digital literacy courses if Karen Nyamu's bill sails through

Karen Nyamu: Increase minimum wage to Sh22,680

Samidoh's unending drama
"We have to take care of the kids, I am not leaving Samidoh. He is worth fighting for," Nyamu told a fan. The senator, 35, is the second of four children in her family. She is a lawyer by training and runs her law firm, Njeri Nyamu & Co Advocates.
She admits to being a brat, saying she began causing trouble at Limuru Girls when she got into mischief in the kitchen during her KCSE exam and was suspended.
"Kama hii maombi itafanya niache drama aki muniombee. (If prayers will make me stop the drama, then pray for me)," she says in one of the videos after the Dubai drama, where she was taken off the stage by bouncers during a Samido Mugithi concert.
The Dubai incident is one of many that have kept millions of Kenyans glued to media platforms for news and developing stories of a couple that fights more in public but spends more time together in private.
Stay informed. Subscribe to our newsletter
"Tunalala vyema tukiamka ni drama. Yenyewe pombe sio soup. (We sleep well, when we wake up it's drama. Truly alcohol isn't soup)," she said.
Former Nairobi governor Mike Sonko, who claims to have introduced Samidoh, an administration police officer, to Karen, says that he believes the senator has a bright political future.
"You guys should buy me tea. I am the one who gave you Samidoh during a Mugithi night in Dubai while you were with Moses Kuria," Sonko said, to which Karen responded, asking him not to leak any past videos.
Sonko said that he knows Karen as a strong, bright woman.
"I knew you, Karen, as a bright woman even before you met this Karao wa Mugithi (Samidoh)," Sonko said.
And when Karen Nyamu confessed her love for France and a PSG footballer, Sonko responded: "Punguza drama, wacha kufinywa finywa na kuzaa ovyo ovyo kama paka bila mpangilio alafu unafuata baby daddy hata akiwa na wife."
Sonko went ahead to remind Nyamu that UDA left out so many loyalists to nominate her for the Senate.
Nyamu's drama has dragged the low-profile Edith Muchoki, Samidoh's wife, into fame, where she blames everything on the nominated senator.
Edith is conservative and calm, but Nyamu can twerk and dance wildly. Edith, who has christened Nyamu a devil, even blames the Umoja 1 born on accidents.
"Thank you, God, for saving my life and the lives of my friends. Aki nimeamini leo devil is a woman," Edith wrote on Instagram following an accident in 2021, just moments after Nyamu and Samidoh's relationship was confirmed.
"A father doesn't tell you that he loves you, he shows you #muchokis," Nyamu captioned a father-son moment she shared on Instagram. "I often tell him how grateful I am that God chose me to be her mother. The most gorgeous, multi-talented girl with the biggest heart. God help me to be the best mom and friend I can be to you, baby. Happy birthday, TT. Lord, we are grateful for the journey."
On Monday, Deputy President Rigathi Gachagua lightheartedly asked Samidoh to take charge of his family matters, saying that it was embarrassing for the trio to engage in an altercation, especially in a foreign country.
"Wewe Samidoh ni rafiki yangu, na unajua vile tunakupenda ngoma zako. Lakini kuna pahali unatuangusha kidogo. (Samidoh you are a good friend of mine, and we love your songs, but you are causing us embarrassment)," said Gachagua.
"Samidoh needs to control his people because, as the African proverb says, "An elephant never tires carrying its tusks'."
Samidoh did not take the words from DP that were made in jest kindly. He replied philosophically that every angel was once a sinner, and every sinner will once be an angel.