Premium
I didn't know she was underage: Married man serving 15 years in prison over illicit affair with teenager
SCANDALS
By Steve Mkawale | Nov 14th 2022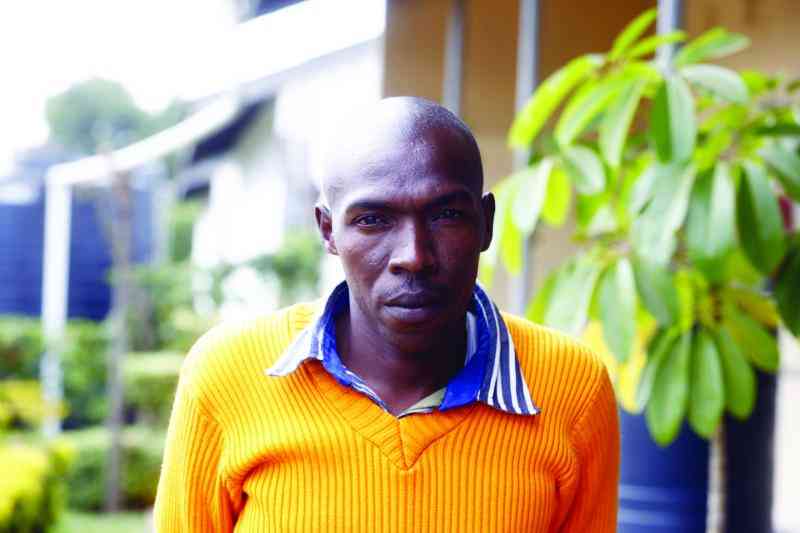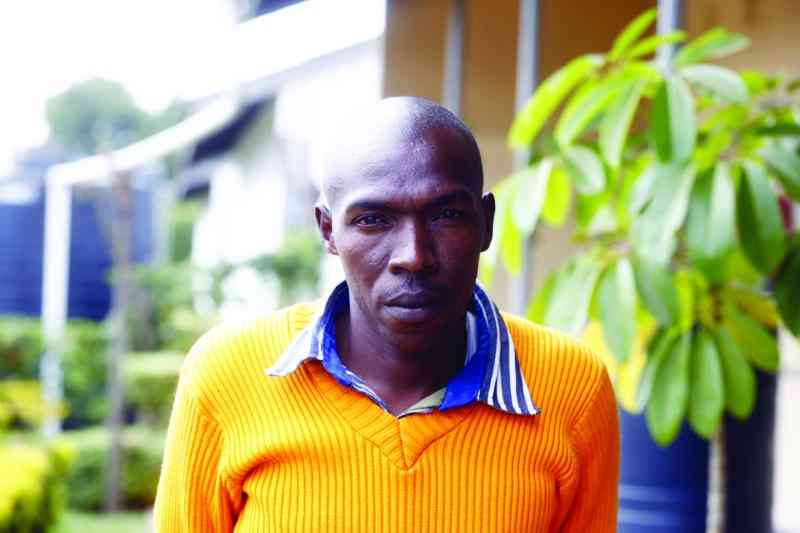 When we entered the Nakuru Men GK Prison for an interview with Rodgers Koech, he was in high spirits.
"Are you the team from the Standard Media Group?" he asked as the prison's officer ushered us in and I sat on a light blue plastic chair at a corner of the prison premises.
He sat still. With his chin tilted up, he stared blankly into empty space. His hands awkwardly rubbed on his thighs. He kept shifting his legs. His lips were dry. Tears welled in his eyes as he opened his mouth to speak.
The excitement suddenly died as he sat down opposite me. For three years he had not eaten a decent meal, not taken a decent shower, not taken long walks or breathed in the fresh air. He was dying to know what was happening beyond the prison walls. Sadly, that may not happen soon as has 12 more years to go.
Stupid mistake
"I keep dreaming of the freedom behind these walls. Simple things I took for granted. My heart bleeds when I remember that a stupid mistake of judgment, sent my dear wife into depression. She too is behind prison bars waiting for court verdict," he says as he wipes tears streaming down his face.
Former school head sent hitmen after husband due to apparent relationship with M-Pesa agent

Man escapes 10-year sentence for rape over defective charge sheet

Shock in court as student admits to sexually molesting colleague

Woman charged with masquerading as lawyer after LSK crackdown
Koech remains painfully remorseful for his action and the torment it caused his family, making his children suffer untold pain. Dressed in a black and white striped prison jumpsuit and a yellow sweater, Koech breaks into a weak smile when he recalls where it all started.
The day to remember is on June 11, 2018. Koech and the area Chief were combing their residence, following increased consumption of alcohol in the area.
While on patrol, they met a beautiful lady dressed elegantly walking on a lonely path. She had a bag on her back. After exchanging greetings, they asked her what she was up to and where she was headed. The lady gave Koech a sad smile then delved into a story that she was running away from her matrimonial home after a disagreement with the husband.
"I remember the day well, while on patrol as the Chair of Nyumba Kumi, I accompanied the area chief. It was around 5PM. When we interrogated the beautiful lady, she said she had had major differences with her husband who resides in Kisii. Her story touched me and without even realizing it, our love story began," he said.
Stay informed. Subscribe to our newsletter
Love brewed by the roadside
Two strangers became acquaintances, then friends and soon love was brewing. Momentary romantic madness even made Koech forget about his wife and their four children. His new love wanted marriage. They were inseparable. As their romance blossomed, Koech told her about his first marriage.
"She didn't care about being a second wife as she felt more loved and protected with me than in her broken marriage," he said
Koech and his wife Christine Koech, had been married since 2012. They were blessed with four children. But Koech was now trapped by the irresistible beauty of his new lover. Little did he know that he had entered into a dungeon that would shatter his family into pieces.
Under 18
There was nothing physical to portray the lady was underage. When they became intimate, it was clear that she was used to having sex, Koech explained. He would have shuddered had he known he was preying on a minor who ordinarily, he would be protecting from the rotten world swarming with hungry and vicious vultures ready to tear into vulnerable creatures, he added.
"We rapidly went into deep love. It reached a point where the lady was anxious for me to marry her. I agreed," he recalls.
Then one day it happened. Koech was going about his daily business with his mind fixed on his new found love, when armed policemen came for him. He was summoned to the police station. He was horrified when he was told that he had entered into a sexual relationship with a minor.
"I was arrested and charged at Molo Court on August 11, 2018," Koech said.
In April 2019, hewas sentenced for defiling a 15-year-old girl. His wife was disappointed in him after learning of the affair. The couple was reconciled by local elders. Koech was granted bond of Sh300,000.
"When the magistrate passed the sentence, I knew it was the end of life. It hit me hard, but my wife took it even harder. I burst into tears as the shock sank in. I couldn't consult her because I was whisked away by men in uniform," he laments.
While at Nakuru, GK Men prison, he refused to eat. He just wanted to die. At some point the prison authorities thought he was either a potential escapee or suicidal candidate and go transferred to Naivasha. After some time, he came back to Nakuru.
He drowns into depression and regrets his actions after interacting with convicts who have been framed for defiling minors.
"I changed my attitude after discovering that a number of convicts are serving sentences which was as a result of set up, I accepted my situation that I did it and no one framed me so that's what changed me, but if today I'm released, I will ask for identity card if I have to speak to any lady," he says.
Growing up
Before the incident, Koech led a quiet life. Despite bearing a tough life growing up in Kuresoi, he tried his best to make ends meet. Being an uneducated orphan, he secured a good life by selling eggs along Salgaa, Nakuru Eldoret, Nakuru highway to fend for the family.
He was able to buy land and build a temporary house where they lived happily. His reputation earned him respect in the village and soon he became Nyumba Kumi Chairman.
His troubles started when he met the beautiful woman. A woman, he even promised to marry and sire children with.
Wife facing murder charges
He laments that his wife is in remand at Nakuru Women Prison for allegedly killing her mother in 2021 due to depression.
"My wife is here too, she is in remand, because of my mistake, so our children are languishing in poverty, some months ago while watching news I saw them on TV in a feature talking about children left by their parents."
Koech however remains optimistic that one day he will be released and enjoy the freedom in the outside world with his children. In prison he has used his time to learn cooking, as he tried his luck in industry work. The girl he is accused of defiling has been visiting him in prison. She is now a mother.